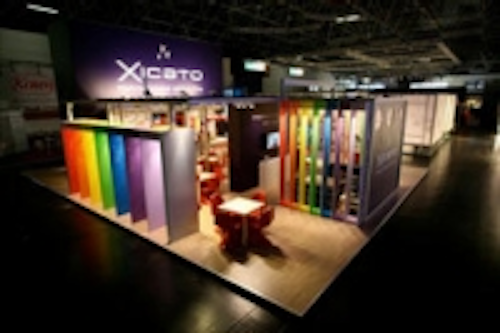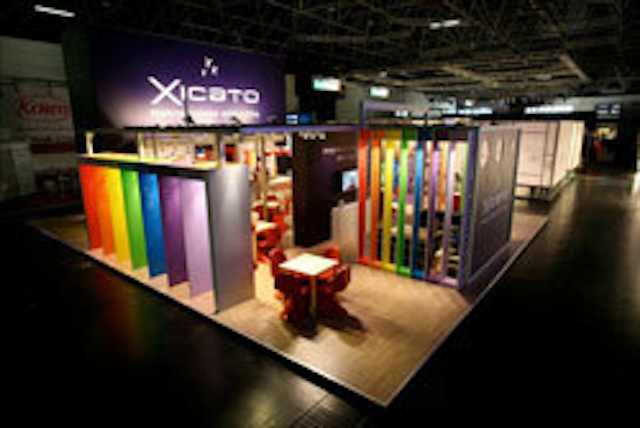 Date Announced: 23 Mar 2011
Xicato works closely with specifiers in its product development programs and subsequently in project work, alongside luminaire manufacturers, especially where special luminaire designs are involved.
Similarly we worked with two specifiers to design our stands at Euroshop, Dusseldorf (26th February to 2nd March 2011 ), and the Lighting Fair, Tokyo (8th to 11th March 2011). The Euroshop stand design was by Light Collective, one of Europe's most creative and bold lighting consultants. In Tokyo we were honored to work with Lightdesign Shoji-san, who also gave a series of presentations connected with it (until interrupted by the earthquake disaster).
Demonstrations included the light quality of Xicato LED modules in comparison with CFL, CMH and even halogen (a voting system at Euroshop resulted in an almost exact split down the middle), also color point consistency, CCT options and a Blue Wool Test showing the uniquely low damage potential of the modules in museum and gallery applications. In each case the main part of the stand was dedicated to a full scale application mock-up to facilitate genuine in-situ appreciation of Xicato's light quality. Light Collective, driven by their Rule no. 12: 'Challenge Convention' designed a giant sweet shop. Light Collective: "Our design uses sweets to demonstrate the color rendering and light quality properties of the Xicato module and uses luminaires to do the tasks that they have been designed for. Our intention is to make a space that people want to remain in". Mr. Hiroyasu Shoji designed a gallery which housed an exhibition of photographs by Toshio Kaneko charting the history of Japanese lighting design, a theme which was elaborated upon in a series of presentations.
Each design used the latest Artist Series and standard Xicato LED modules, in both spot and linear formats and including the recent higher flux launches. They were housed in luminaires from the likes of Projection, Flos, Yamagiwa, Mike Stoane Lighting, Kreon, Wila, High Technology Lighting, Deltalight and Unic Light. In addition Euroshop saw some original XSM luminaire designs by Light Collective including liquorish filled buckets and a chandelier constructed from mints, both realised by Mike Stoane Lighting.
Our next such outing will be at the LightFair International in Philadelphia, Pennsylvania, May 17th to 19th 2011. Here a third approach again will be taken – details coming soon. Following this will come the two major specifier events which we are sponsoring and taking part in this year: the Professional Lighting Design Conference (PLDC), Madrid, October 19th to 22nd 2011 , and the IALD Enlighten Americas, New Orleans, September 22nd to 24th 2011.
Contact
Noboru Kaito on +81 50 5534 3168 (Japan) noboru.kaito@xicato.com Ron Steen on + 1 847 380 2773 (US) ron.steen@xicato.com Roger Sexton on +44 7525715497 (EU)
E-mail:roger.sexton@xicato.com
Web Site:www.xicato.com