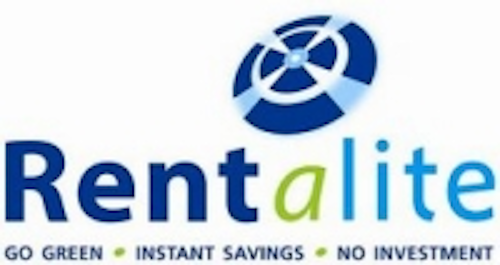 Date Announced: 30 Mar 2011
The municipality of Enschede The Netherlands opened up a new parking garage 'Brouwerij'. To illuminate the parking garage the City chose to install LED lighting fixtures from RentAlite. Not only generate these LED lights substantial financial savings, it is also good for the environment. The Premium Power LED light is a robust fixture and LED light in one, it contains no harmful substances such as phosphorus, mercury and lead, and gasses that damage our environment. The garage was officially opened to the public on March 1st and because of the installed Premium Power LEDs it became one of the first sustainable garages in the City.
Savings:
The Municipality of Enschede is saving US $25,000 and 150,575 lbs of CO2 annually by using the Premium Power LEDs of Rentalite. However, the savings are expected to be even bigger because the municipality of Enschede also installed Rentalite's intelligent motion dimming systems. This means that the Premium Power LED only turns on when a car or person enters the garage. If there is no movement in the parking garage, the LED lights will switch off or dim down into a pre set dimming level. This not only leads to higher savings it also extends the lamp life.
New technological era:
For years fluorescent tubes (TL) have been the number one choice to illuminate large objects and spaces. Because there never have been qualitatively good alternatives, we have accepted the energy usage and the method of product composition along with the disposal of the fluorescent tube. The TL is produced environmentally unfriendly because it requires vast amounts of energy, also TL tubes contain phosphor, mercury and gases that are bad for our environment. In addition, there was no uniform and safe method to dispose of the TL fluorescent tubes. Nowadays however, a new technical era has arrived, which brings along new green endeavors, energy efficient, economical, high quality alternatives, LED technology has been introduced to world as the new useful of illumination.
Contact
Rentalite US: +1 619-955-3909 Rentalite Europe: +31 (0)53 7 555 333
E-mail:info@rentalite.com
Web Site:www.rentAlite.com