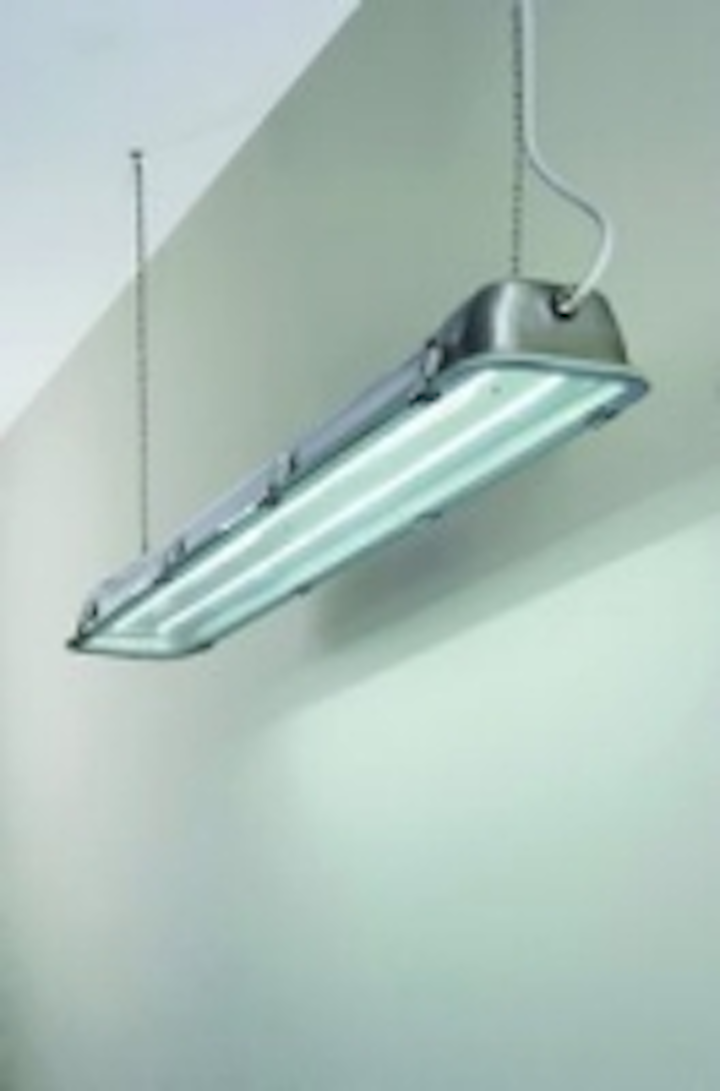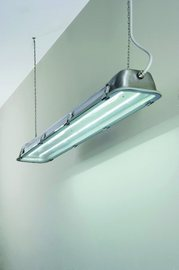 Date Announced: 22 Mar 2011
To cater for the demand for energy efficiencies and sustainability the RELCO Group UK has introduced its F10 LED luminaire. Offering lower CO2 emissions and lower KW/h consumption, this IP65 fitting is suitable for both internal and exterior industrial applications and can be wall or ceiling mounted or, alternatively suspended.
By featuring LED technology RELCO is able to offer the lighting market considerable energy savings, as the F10 is able to consume 50% less energy than a normal 2 x 58W ceiling lamp, whilst, at the same time, providing the same uniformity of light. Also, the high efficiency SMD LED will last for 50,000 hours, five times longer than a traditional fluorescent, thereby providing maintenance free operation. To support the quality of these units, RELCO supply each luminaire with a 5 year manufacturer guarantee.
The major benefit of using an LED light source within this luminaire relates to its ability to maintain the same level of light output throughout its product life. This contrasts with the use of fluorescent lamps where a drop in luminous power of approximately 20%, after only a few thousand hours of operation, can be experienced. Consequently, by featuring the F10 LED luminaire it is possible to use less units within the design scheme, saving on the overall costs of the installation.
To withstand usage within industrial environment the body of the F10 is made from drawn stainless steel with a thickness of 0.7mm. A polycarbonate body is also available on request for use in harsh or hazardous environments.
Contact
Ray Peters, Sales and Marketing Manager, RELCO GROUP UK LTD, Unit 2, Phoenix Court, Denington Industrial Estate, Wellingborough,Northants, NN8 2QE. Tel: 01933 271472 Fax: 01933 274100.
E-mail:Email.sales@relcogroupuk.co.uk:
Web Site:www.relcogroupuk.co.uk