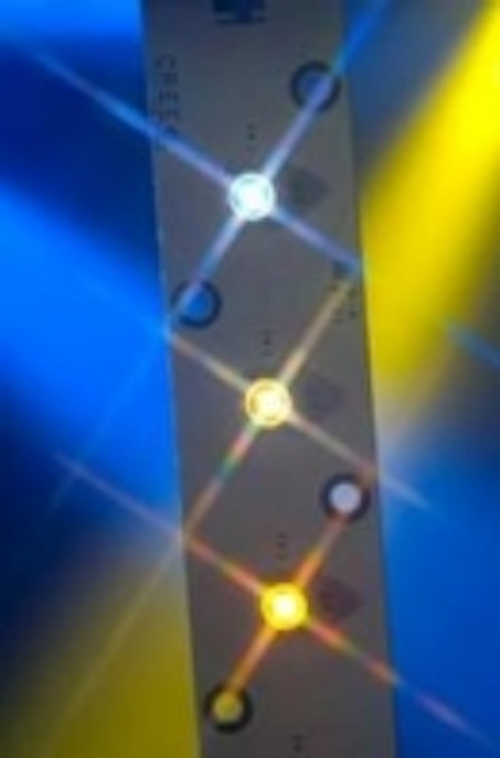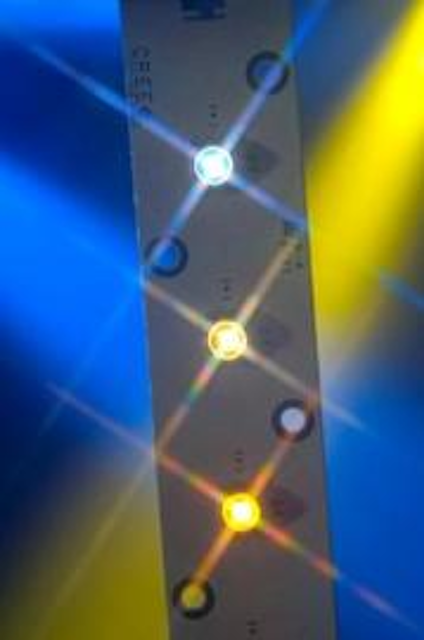 Date Announced: 23 Mar 2011
Farnell, the leading multichannel distributor has launched an innovative microsite dedicated to LED lighting technology. The new Farnell site provides engineers with a comprehensive LED lighting destination, offering product and solution-based guidance for applications such as street lighting, MR16's, solar power signals and RGB color mixing, as well as access to a wide range of design and collaboration tools via element14, its exclusive eCommunity site for design engineers.
The microsite can be found at:
http://www.farnell.com/lighting
.
In addition to application notes, white papers, training resources, design tools, and videos, the new LED site enables engineers to view and purchase from a best-in-class product portfolio available for same day shipping.
Engineers have one stop access to a wide range of LED Lighting product including LEDs, Power & Thermal Management, Interconnect, Optics and integrated/modular LED Lighting solutions. The offering consists of LED Lighting product from top brands including Cree, Avago, Bridgelux, Ledil, National Semiconductor, Linear Technology, Texas Instruments, TE Connectivity, Molex, Fisher and Bergquist.
"The new LED microsite is designed to help engineers working on lighting solutions research and design through an enhanced online collaboration experience," said David Shen, Senior VP, Global Technical Marketing, Premier Farnell. "It brings together a broad range of technical resources and products in an easy-to-use format all in one place."
Engineers can quickly link from the microsite to the lighting group at Farnell's element14 engineering community to collaborate with industry peers and experts. element14's lighting group offers quick access to additional technical information, lighting insight from its "Ask an Expert" panel of professionals and lively discussions with engineers from around the globe.
About element14
Launched in June 2009, element14 is the first, innovative information portal and eCommunity specifically built for electronic design engineers. It provides product data, design tools and technology information, whilst incorporating Web 2.0 functionality to facilitate communication, interaction, collaboration and information sharing between colleagues around the world. Users can consult experts, discover trends, post blogs, articles and comments in this world-wide forum.
Since its launch element14 has surpassed all of the targets set, has garnered overwhelmingly positive feedback from customers and suppliers alike, and is now attracting more than 24,000 visitors a week with new user profiles created each day.
element14 is an innovative offering from Premier Farnell plc (LSE:pfl), FTSE 250, a leader in multi-channel distribution and specialty services for electronic design engineers throughout Europe, the Americas and Asia Pacific. It has a stocked range of 450,000+ products, and access to 4,000,000 more items from 3,500 top manufacturers. The company has group sales of £990.8m and over 4,100 employees globally.
For more information visit:
www.element14.com
.
About Farnell
Farnell is the leading multi-channel, high service distributor of electronic components, electrical parts, industrial and maintenance, repair & operations products, supporting millions of engineers and purchasing professionals throughout Europe and Asia with the latest technologies. Farnell employs over 1200 people in more than 20 countries around the world and trades in over 100. With over 500,000 products in stock from over 3000 suppliers, our product portfolio continues to expand, offering our customers the very latest technologies.
Farnell is the current holder of the prestigious 'Environmental' award which was presented to the company for its innovative biodegradable packaging at the 2010 Elektra Awards.
Farnell is part of the global Premier Farnell Group, which works across geographic and business boundaries. Sharing these facilities and best practice Farnell distribute a huge range of electronic components, electrical parts and wholesale electronics.
For more information visit the Farnell web site at
www.farnell.co.uk
.
Contact
Tel: 08447 11 11 11 Fax: 08447 11 11 12
E-mail:sales@farnell.co.uk
Web Site:www.farnell.co.uk