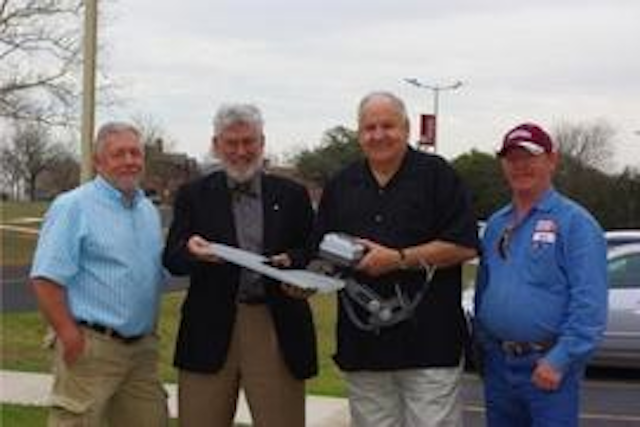 Date Announced: 21 Mar 2011
As Schreiner University has always been a scholastic beacon, but the college is gaining new notoriety as one of the first schools in the nation to illuminate its campus using energy efficient and environmentally friendly LED lighting.
Texas-based GreenStar is supplying the school with more than 120 of its Galaxy series fixtures. The unique looking gadgets are a patented design reminiscent of the Star Trek Enterprise. But beauty is not their only benefit; the fixtures offer the University a number of advantages over the conventional technology.
They produce an evenly distributed white light making vehicle and clothing colors more recognizable, which improves campus security.
"Schreiner University is committed to serving its students and the community with both efficiency and safety," said Dr. Tim Summerlin, SU president. "That's why we are pleased by the many features included in these advanced technology LED lights. They have improved nighttime visibility, offer a life expectancy of more than 14 years without maintenance and will help significantly reduce our electric bill."
The Galaxy lights are built to stand up to the harsh Texas weather, plus, the LED fixtures contain no mercury, produce no harmful UV and are fully recyclable. Perhaps their greatest quality of all is that they reduce energy consumption by more than 60 percent.
GreenStar is a Texas-based LED commercial light manufacturer serving a worldwide market with the next generation of outdoor lighting. Go to www.greenstarled.com for more information.
Schreiner University is a liberal arts college in Kerrville, Texas, related to the Presbyterian Church (USA) and known for its teaching-oriented faculty who put their students' success as their first priority. For more information about Schreiner, please visit the Web at
www.schreiner.edu
.
Contact
Amy Armstrong Director of University Relations Tel: 830.792.7405
E-mail:anarmstrong@schreiner.edu