Derun Lighting Technology Co., LTD unveils LED heat sink for 50W, 80W, 100W High Power LED
Mar 7th, 2011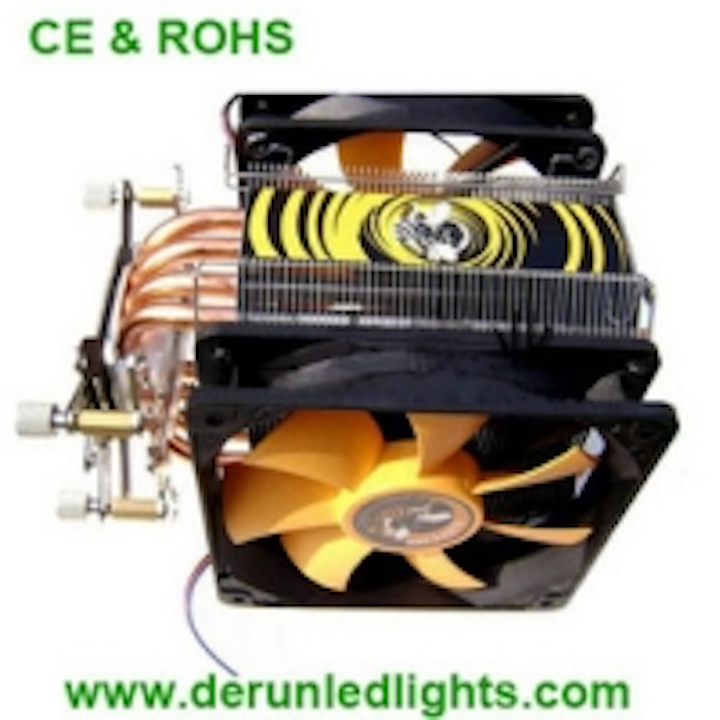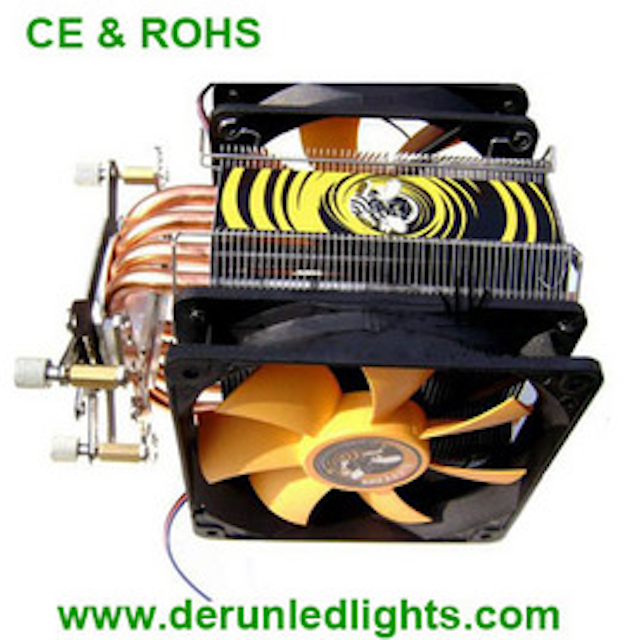 Date Announced: 07 Mar 2011
Derun Lighting Technology Co., LTD released the heat sink for 50W, 80W, 100W High Power LED. Its size is Φ150*76*96 MM. It can be used on kinds of led lights, such as outdoor lights.
Why choose Derun Lighting?
1. Who We Are
1.1 We are a professional China-based global supplier of High quality LED lights.
1.2 Energy-saving & Low carbonlife exponent and Energy-saving & Low carbon products provider.
1.3 Business line: LED industrial lights, LED indoor lights and LED lights accessories.
1.4 OEM, ODM, package design and door to door shipment services
2. Mission & Vision
2.1 Our vision is of a world where society is in harmony with its life-supporting environment and within the available energy-saving and low carbon products to achieve sustainable development.
2.2 Our mission is to provide people and organizations high quality energy-saving products through LED lights: saving 90% energy compared to the traditional lights.
3. Core Value
3.1 We have our own factory, which was founded in 2004.
3.2 High quality products with the most competitive price.
3.3 Be honest, be faster and gold credibility.
3.4 Never give up.
4. Company Profile
DeRun Lighting Technology Co., LTD is a China-based global supplier of kinds of LED lights. We are specialized in a wide range of LED lights, including LED Strips, LED Bulb, LED Spotlight, LED Downlight, LED Flood Light, LED Bay Light, LED Tube, LED Candle Light and so on. OEM & ODM are also available.
With hard working and innovations these years, we have won a good reputation among customer & partners from worldwide. We consider high quality, competitive price, fast delivery and gold credibility as our business principal. Therefore, our customers & partners from different countries can enjoy a good pre-sales and post-sales service from us. Moreover, every production procedure in DeRun Lighting Technology Co., LTD is monitored by our quality control stuff and every item is checked by our QC Team. Our products got approvals by most of international standards. Most of our products got CE & RoHS certifications. We provide 2 years warranty for all of our products.
Welcome any partner from worldwide regarding LED lights or energy-saving projects in your location. If you are looking for a professional and high quality LED lights supplier, please do not hesitate to contact us.
We are not the best, but we are trying to do the best.
With your support, we believe that all of us will grow stronger and create a better future!
Contact
Susan Wu Add. : 10th Floor, Galaxy Century Building, NO. 3069 Cai Tian Rd, Shenzhen, China Zip:518000 Tel: 86-755-33304059 Fax: 86-755-82941072
E-mail:info@derunledlights.com
Web Site:www.derunledlights.com