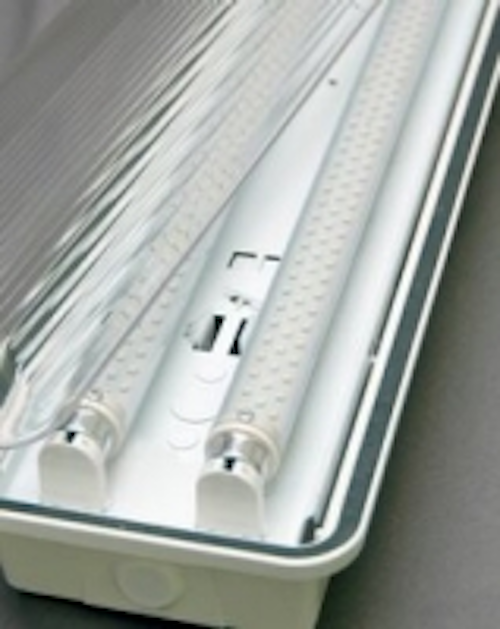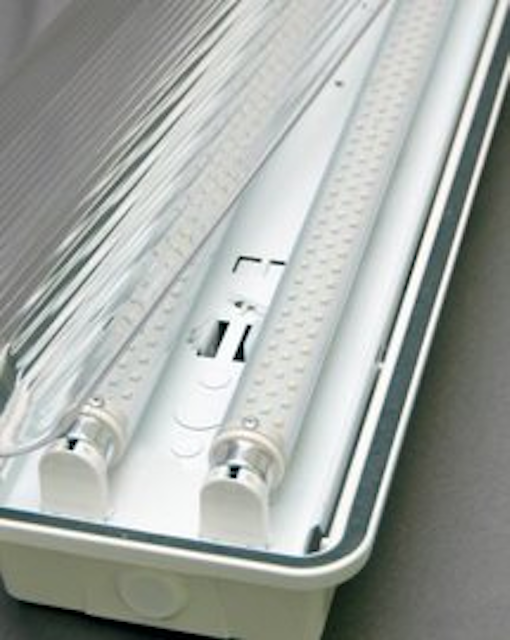 Date Announced: 09 Mar 2011
Solon, Ohio - Energy Focus, Inc. (Nasdaq:EFOI), a leader in providing energy efficient lighting solutions, today announced that it is now supplying four families of fixtures incorporating LED Solid State Lighting (SSL) to U.S. Navy ships and submarines. The products being supplied were developed under contracts from the Office of Naval Research (ONR) TechSolutions Program and the Defense Advanced Research Projects Agency (DARPA).
According to a
recent ONR press release
, Energy Focus SSL fixtures are being installed aboard several ships and submarines across the U.S. Navy including the USS New Hampshire (SSN-778), USS New Mexico (SSN 779), USS Pearl Harbor (LSD 52), USS Preble (DDG 88) and USS Chafee (DDG 90). "Although the SSL is in its early stages," the release states, "the LED fixtures are showing great promise. Not only are they a quality of life improvement, but compared with fluorescent lights, LED fixtures last longer. They are more efficient, reducing maintenance requirements, energy usage and costs associated with storage, handling and disposal. Long term, SSL usage fleetwide could add up to considerable savings and improved readiness … TechSolutions worked with Energy Focus to produce patented LED fixtures that are direct replacements for fluorescents. The replacements produce the same light output, but use half the power."
"LED lights are an immediate way to improve efficiency across the fleet," said Roger Buelow, Energy Focus Chief Technology Officer and principal investigator for the ONR's SSL project. "As an example, the fluorescent version of the berth light found in every Sailor's sleeping area runs at over 10 watts and is a legendary maintenance headache due to starter and lamp failures," Buelow said. "Because of TechSolutions' work with Energy Focus, the fleet now has a qualified LED version that runs at five watts, delivers the same light output and will last for a decade without maintenance."
"We are pleased, working in collaboration with ONR and DARPA, to supply the U.S. Navy with Energy Focus' next generation LED SSL products," said Joe Kaveski, Energy Focus CEO. "Reducing energy usage and maintenance requirements, eliminating mercury from the environment and providing improved quality of light are just as important to our military customers as they are to our civilian ones."
About Energy Focus, Inc.
Energy Focus, Inc. is a leading provider of energy efficient LED lighting products and turnkey energy efficient lighting solutions, holding 72 relevant lighting patents. Our solutions provide energy savings, aesthetics, safety and maintenance cost benefits over conventional lighting. Our long-standing relationship with the U.S. Government includes numerous research and development projects for the DOE and DARPA, creating energy efficient LED lighting systems for the U.S. Navy fleet and the next generation Very High Efficiency Solar Cell. Customers include supermarket chains, the U.S. government, state and local governmental agencies, retail stores, museums, theme parks and casinos, hotels, swimming pool builders and many others. Company headquarters are located in Solon, OH, with additional offices in Nashville, TN, Pleasanton, CA, and the United Kingdom. For more information, see
www.energyfocusinc.com
.
Contact
Energy Focus, Inc., Public Relations Office (440) 715-1295
E-mail:pr@energyfocusinc.com