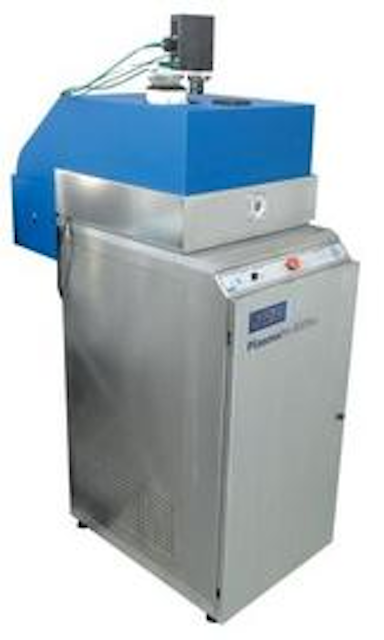 Date Announced: 21 Mar 2011
As the demand for LED lighting increases, Oxford Instruments Plasma Technology is playing an increasingly important role in the manufacture of high brightness LEDs.
Now, one of the leaders in LED manufacture, the Optogan Group, based in Landshut, Germany, has placed a multi-system order for Oxford Instruments' etch and deposition systems. These include PlasmaPro™ System133 ICP and PlasmaPro 800Plus RIE etch systems, and a PlasmaPro 800Plus deposition system.
The PlasmaPro System133 process tool offers up to 27 x 2" batch etch capability for GaN on Sapphire wafers, while the PlasmaPro 800Plus tools are a flexible solution for plasma etching and deposition processes on large wafer batches of up to 43 x 2" wafers, in a compact footprint, open-loading system.
The Optogan Group develops and produces HB LEDs for global applications including Solid State Lighting, and has ordered the systems for installation at its high volume production manufacturing line in Landshut.
"We were delighted that Optogan, a leading Europe based LED manufacturer has chosen Oxford Instruments' etch and deposition production systems for their Landshut facility." says Mark Vosloo, Sales and Customer Support Director, Oxford Instruments Plasma Technology.
"Optogan has successfully operated one of our Systems for several years, and has now chosen further Oxford Instruments' production systems for their large batch, high yield and high speed capabilities. As a leading supplier of production equipment to the LED market, we offer customers the advanced technology systems and processes, supported by expert engineers for installation and after care the industry demands."
Hans-Peter Ehweiner, Managing Director of Optogan GmbH is clear about the company's choice of supplier, "We have been working with Oxford Instruments' systems successfully for several years. High throughput, repeatability, and excellent local Customer Support are the key factors to ensuring our strong growth of LED chip manufacturing in Germany."
Oxford Instruments uses innovation to turn smart science into world class products, bringing the skills and experience to new ideas and technologies to meet the needs of the 21st century.
Contact
Susie Williams Marketing Communications Manager Oxford Instruments Plasma Technology e. susie.williams@oxinst.co.uk t. +44 (0)1934 837000 f. +44 (0)1934 837001
E-mail:plasma@oxinst.com
Web Site:www.oxford-instruments.com