SMOX - the test point to trust when the heat is on
Mar 16th, 2011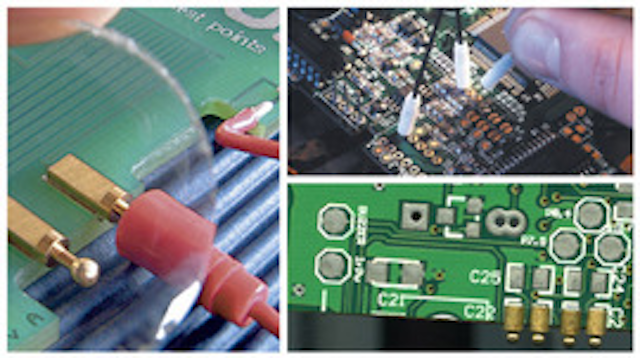 Date Announced: 16 Mar 2011
Oxley Developments are proud to announce the availability of a new high temperature (HT) SMOX® surface mount test point to extend their popular interconnect range.
The high temperature variant has been developed to address the needs of more aggressive soldering profiles which may require sustained temperatures above 200°C, for example using a RoHS compliant SAC solder. The HT SMOX® test points have been developed with an additional nickel undercoat to give a more robust finish that ensures that the correct adhesion properties are achieved, even when soldering at higher temperatures.
The SMOX® range features unique select on test terminals, providing accurate line tests in PCB assembly. It is the only surface mount ball and socket test point available on the market, with a socket designed for easy low contact resistance and gentle detachment.
SMOX® are available loose or on tape and reel for ease of assembly and can be placed accurately by pick and place machines even in the most congested board layouts. Satisfactory solder joints against IPC 610 Class 3 can be achieved at temperatures between 179-300°C for SN62 and between 225-300°C for 96S and SAC.
The SMOX® range includes test point, tall and low profile ball joints, and PTFE insulated sockets. It is available in a variety of standard finishes including gold, silver, palladium, nickel and tin lead.
Oxley Interconnect Business Manager Dave Howell said: "The SMOX® range has been consistently successful and we are confident this new variant will support our customers needs and continue its popularity."
Contact
Will Taylor Communications Officer +44 (0) 1229 483268
E-mail:w.taylor@oxleygroup.com
Web Site:www.oxleygroup.com