Siam Discovery Center rejuvenated by Osram Opto Semiconductors' LEDs
Mar 1st, 2011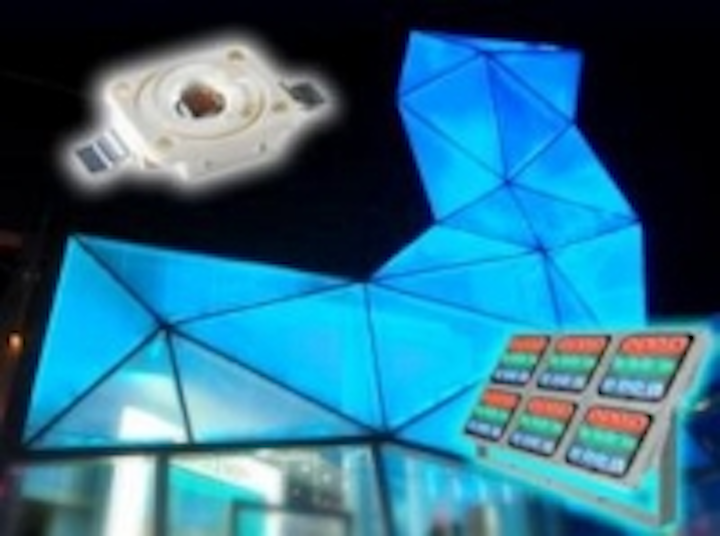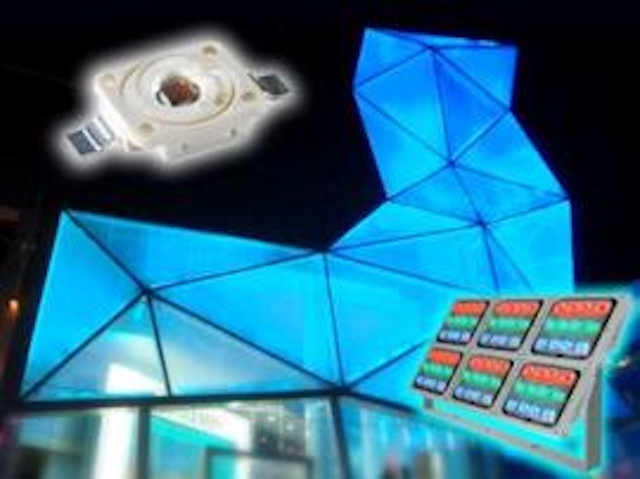 Date Announced: 01 Mar 2011
The Siam Discovery Center is one of Bangkok's first shopping malls. Recently, the Center has new looks, thanks to Signex LED architectural lighting. At the core of the lighting fixtures are OSRAM Opto Semiconductor's Golden DRAGON Plus LEDs which help illuminate the multi-dimensional bubble-like structures at the front of the building, attracting shoppers and tourists from afar.
"When we were asked to create a lively illumination design for the Siam Discovery Center, we immediately picked the Golden DRAGON Plus RGB LEDs for their versatility in colour rendering," said Mr. Pongskorn Ouvuthipong, LED Product Director, Lighting and Equipment Public Company, which designed and installed the Signex lighting fixtures with a computer-controlled DMX512. "These RGB LEDs enable a wide range of colours, offering designers excellent flexibility in creativity. Their consistency of colour bin also helps deliver accurate lighting effects."
"We are delighted that our Golden DRAGON Plus LEDs help light up this landmark in Bangkok," said Kai-Chong Cheng, marketing director of OSRAM Opto Semiconductors Asia Ltd.. "Given the hot climate of the city, the robust thermal management of these LEDs, with thermal resistance of up to 11K/W, ensures the stability of the illumination effects. Long lifetime of over 50,000 hours (depending on operating conditions) of these LEDs also reduces maintenance work, causing minimal disruption to this busy shopping mall."
Opened in 1997, the Siam Discovery Center has become a landmark in Bangkok. Its "One Floor – One Concept" configuration has gained much acclaim among tourists and local shoppers. Today, this trendy shopping complex is still a favourite among Bangkok's younger and fashionable crowds.
The new LED architectural lighting adds a sense of modernity to the Center and makes the shopping mall more prominent among the surrounding buildings. With the new image, the Center looks set to continue its popularity in the city.
Contact
Media Contact
E-mail:prasia@osram-os.com
Web Site:www.osram-os.com/press