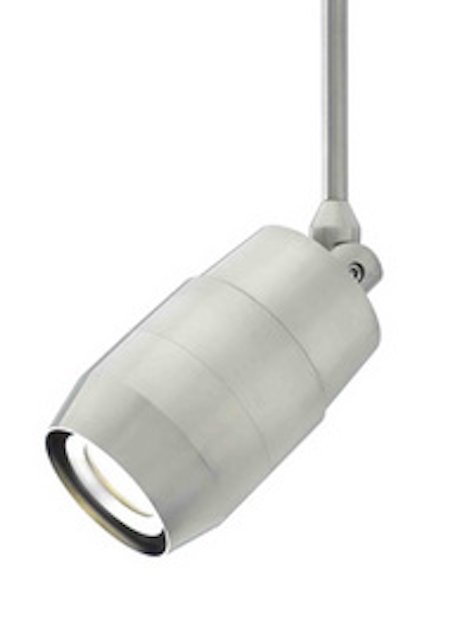 Date Announced: 15 Mar 2011
Chicago, IL and Satellite Beach, FL –– Tech Lighting, working with Lighting Science Group Corporation (OTCBB: LSCG), captured a winning spot in the accent track lighting category of the third annual Next Generation LuminairesTM (NGL) Solid‐State Lighting Design Competition.
Sponsored by the U.S. Department of Energy, the Illuminating Engineering Society of North America, and the International Association of Lighting Designers, the NGL competition was launched in 2008 to promote excellence in the design of energy‐efficient LED luminaires for general illumination in commercial lighting applications and make it easier for lighting designers and specifiers to find LED lighting products that are worthy of specification. Competition judges evaluate products based on a number of factors relating to suitability and quality, as well as energy‐efficiency.
"With 328 products submitted and 138 products qualified based on documentation, it's an honor to be one of four winners in the accent lighting category," said Joshua Weiss, Vice President of Product Development for Tech Lighting. "As one of the world's foremost LED illumination experts, we appreciate Lighting Science Group's help in creating the LED module for our high performance track lighting Envision LED Head."
"We are very excited about being Tech Lighting's LED development partner and having a winning product in the NGL competition," said David Henderson, chief development officer of Lighting Science Group. "We applaud the U.S. Department of Energy, the Illuminating Engineering Society of North America, and the International Association of Lighting Designers for sponsoring a competition that will help increase market acceptance and awareness of LED products for general illumination."
Judges noted the color quality, adjustability and overall design of the LED head. The LED module (offered in 2700°K, 3000°K, and 4000°K), optic (offered in 15°, 25° and 40°) and power supply were designed, built and supplied by Lighting Science Group and are modular for ease of replacement.
At 18 watts and 810 net lumens, the head offers a high level of performance. The power supply and heat sink fins all sit within the head resulting in a clean, thoughtful and seamless design.
The head is available on Tech Lighting's award winning, 120 Volt T~TRAK lighting system or as a monopoint fixture. Later this year, it will be made available on numerous other track lighting systems.
For more information on the Next Generation LuminairesTM Solid‐State Lighting Design Competition, visit www.ngldc.org.
About Tech Lighting and Encompass Lighting Group:
Tech Lighting offers a family of decorative accent lighting brands including Tech Lighting, Wilmette Lighting, T~TRAK, ELEMENT, and tiella. Known for its refined, timeless designs combined with the latest advancements in lighting technology and expert craftsmanship, the company has been a premier choice of architects, lighting designers, interior designers and homeowners since 1988. Tech Lighting is a part of the Encompass Lighting Group, a Generations Brands company. Tech Lighting's products can be found in lighting retailers and through sales representatives across North America. For detailed product information, visit our Web site at www.techlighting.com, and for news and decorating ideas please visit us on Facebook at www.facebook.com/techlighting.
About Lighting Science Group
Lighting Science Group Corporation (OTCBB: LSCG) designs, develops, manufactures and markets LED lighting solutions that are environmentally friendlier and more energy efficient than traditional lighting products. Lighting Science Group offers retrofit LED lamps in form factors that match the form factor of traditional lamps or bulbs and LED luminaires for a range of applications including public and private infrastructure for both indoor and outdoor applications. Lighting Science Group Design Works business unit designs, develops and manufactures custom LED lighting solutions for architectural and artistic projects. Lighting Science Group is headquartered in Satellite Beach, Florida; the Company's European operations are based in Goes, The Netherlands; and, the Company has a sales office in Sydney, Australia. Lighting Science Group has over 450 workers in its Satellite Beach, Florida manufacturing facility that build lighting products from domestic and imported parts. Lighting Science Group is a Pegasus Capital Advisors portfolio company. More information about Lighting Science Group is available at www.lsgc.com.
Contact
Andy Beck MWW Group 202-585-2288
E-mail:abeck@mww.com
Web Site:www.lsgc.com