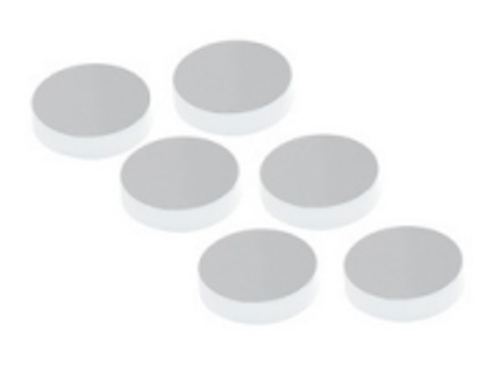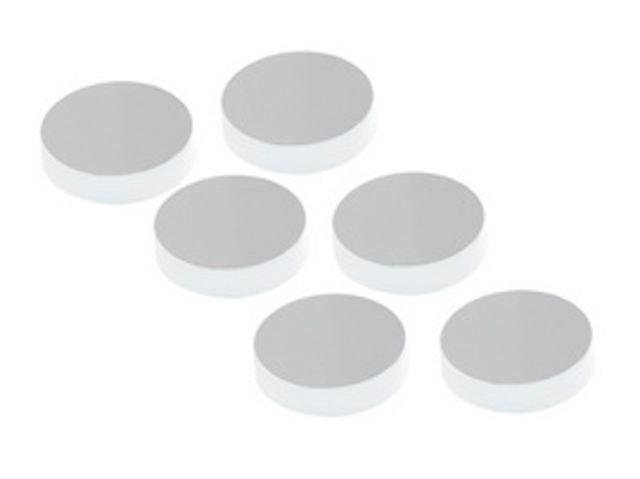 Date Announced: 12 Feb 2013
Newport Corporation, a worldwide leader in laser and photonic solutions that Make, Manage, and Measure Light®, introduces BroadBeam™ High Reflector Mirrors optimized for broadband performance at an excellent value. The new line of affordable, high quality mirrors provides greater than 99 percent average reflectivity (for both S and P polarizations) of laser beams from 350 nm to 1100 nm with a 0 to 50 degree angle of incidence.
Manufactured with UV-grade fused silica substrates, the all dielectric high reflectors feature a surface flatness of ≤ λ/10 over the clear aperture. The 25.4 mm diameter mirrors are durable to MIL-C-675 standards and have a 10-5 scratch-dig surface quality.
According to Anna Sansan Wang, Newport's Optics product manager, "We are excited to introduce this new family of products. BroadBeam high reflector mirrors offer unprecedented specifications at a great price, making them ideal for a wide range of research applications."
The BroadBeam high reflector mirrors will be featured at SPIE Photonics West in Newport's booth #1301 at Moscone Center, San Francisco, CA, February 5 - 7, 2013. For more information, please visit www.newport.com/broadbeam.
About Newport Corporation
Newport Corporation is a leading global supplier of advanced-technology products and systems to customers in the scientific research, microelectronics manufacturing, aerospace and defense/security, life and health sciences and precision industrial manufacturing markets. Newport's innovative solutions leverage its expertise in high-power semiconductor, solid-state and ultrafast lasers, photonics instrumentation, sub-micron positioning systems, vibration isolation, optical subsystems and precision automation to enhance the capabilities and productivity of its customers' manufacturing, engineering and research applications. Newport is part of the Standard & Poor's SmallCap 600 Index and the Russell 2000 Index.
Contact
Newport Corporation 1791 Deere Avenue Irvine, CA 92606 Tel 949-863-3144 Fax 949-253-1800
E-mail:pete.neely@newport.com
Web Site:www.newport.com