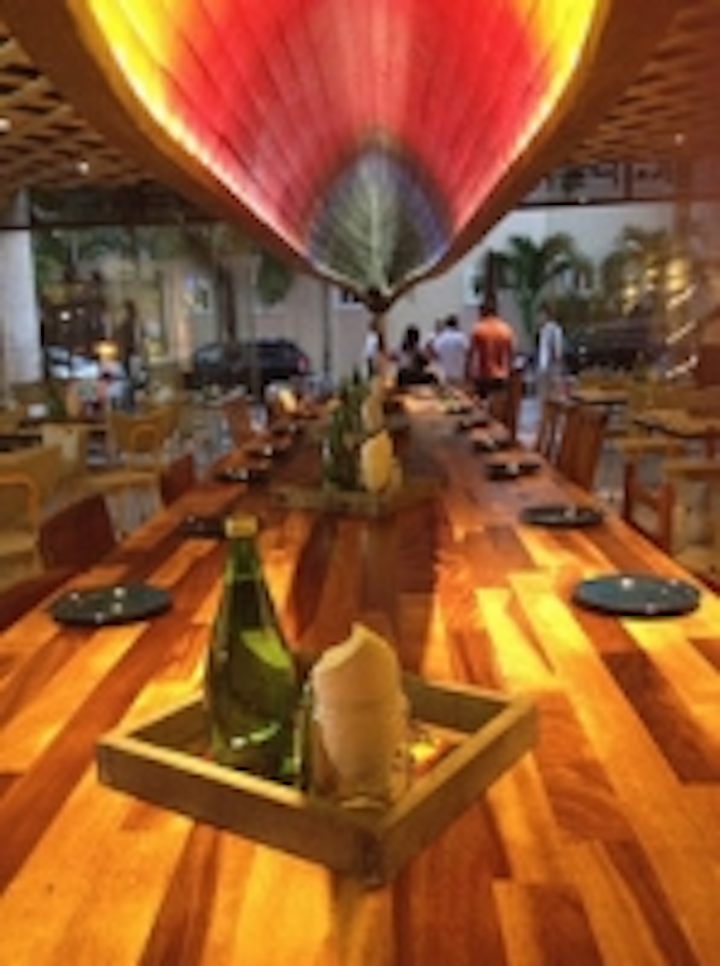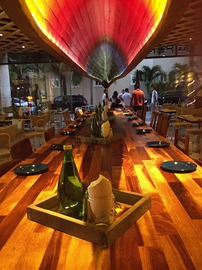 Date Announced: 26 Feb 2013
LED technology developed by Cree and Aeon creates warm glow of success at top international tourist destination
Taiwan — the warm mellow glow of a sunset is not what most consumers currently associate with LED lighting, but that is the effect now being delivered by the MR16 lamp from Aeon Lighting Technology Inc. (ALT). A key commercial LED light bulb manufacturer in Taiwan and well known in the industry for its retrofit bulbs, ALT has a well established relationship with Cree, Inc., and the Taiwan based company designed the Cree XLamp® XT-E 2200K CCT LED into ALT's MR16 lamp, as well as its A55 bulb, PAR lamp, and floodlight and street-light products.
Together, Cree and ALT have overcome the technical challenges of providing a warmer colour, at a temperature of 2200K, while maintaining a high luminous efficacy, especially with indoor applications such as restaurants and galleries. In fact, the A55 bulb and PAR lamp, from ALT, were specifically designed for exactly this type of market, where the lighting must not be harsh or intrusive or distort the illuminated area's ambient colour tones. At the same time, the Cree® XT-E 2200K CCT LED retains all the power-saving properties of LED lighting technology, enhancing the value proposition for customers, while promoting environmental sustainability.
"Cree is the market leader in LED technology, offering its customers innovative technology and excellent, high-performance products," said James Liang, CEO at ALT. "ALT has been collaborating with Cree for over five years now, and use of Cree's products has consistently allowed us to better position ourselves in the market. A recent design win with a restaurant at a top tourist destination in Mexico, Playa del Carmen, is a perfect example implemented by CB LED Iluminación (one of ALT's top distributors). The restaurant's clientele like a warm, calm light that perfectly complements their relaxed mood while they sample the delights of a Mexican menu. Our MR16 lamp delivers on that promise. At the same time, the restaurant management, by using 7W ALT LED lighting, is saving 85 percent of the energy that would be consumed by the alternative option, 50W halogens."
ALT is a pioneer in the use of Cree LED products and a loyal customer who uses Cree LEDs in most of its product designs. ALT's MR16 lamp is the first Cree XT-E 2200K LED design win in Taiwan and it demonstrates how effectively the two companies have cooperated to advance LED technology and how Cree's technology and products can help its customers achieve their market objectives.
"Teaming up with ALT, an LED lighting manufacturer who has won three of the world's major industrial design awards, has been a very rewarding venture for us," said Soo Ghee Lee, Cree Managing Director, Asia. "LEDs are a global trend, reducing resource consumption, promoting energy conservation, and can help to reduce the cost of doing business. LED lighting is not only cost-effective, it is eco-friendly."
The paradisiacal beaches of Playa del Carmen promise their own picture-perfect sunsets, complete with surf breaking on the white sands under tropical palm trees, but the same effect can now be enjoyed by the hordes of hungry tourists now flocking to this chic hot spot, when they dine at local restaurant La Penita de Jaltemba, basking in the warm sunset glow of the MR16 2200K LED lamp, created through the fruitful pioneering teamwork of ALT and Cree.
For further information, please visit Aeon Lighting http://www.aeonlighting.com.
About Aeon Lighting Technology Inc.
With roots in the server industry, where the need for high-power LEDs began, Aeon Lighting Technology (ALT) has grown into one of the top manufacturers in the world today. With strong R&D capabilities and a focus on precision and quality, ALT is leading the field in the high-power LED lighting industry.
Currently experiencing tremendous growth, ALT will not slow down in its pursuit of perfection, and will continue to develop lighting products that can help reduce humankind's carbon footprint. We all have a responsibility to protect the fragile planet we live on, and ALT is at the front of the pack, leading the way forward.
Our future product generations will continue to save energy, while at the same time emitting the brightness and colour you like and are used to. We are committed to develop future products that take LED lighting to the next level.
Contact
Michelle Chao Marketing Dept., Aeon Lighting Technology Tel:+886-2-8226-1289 Ext.2008
E-mail:info@aeonlighting.com
Web Site:www.aeonlighting.com