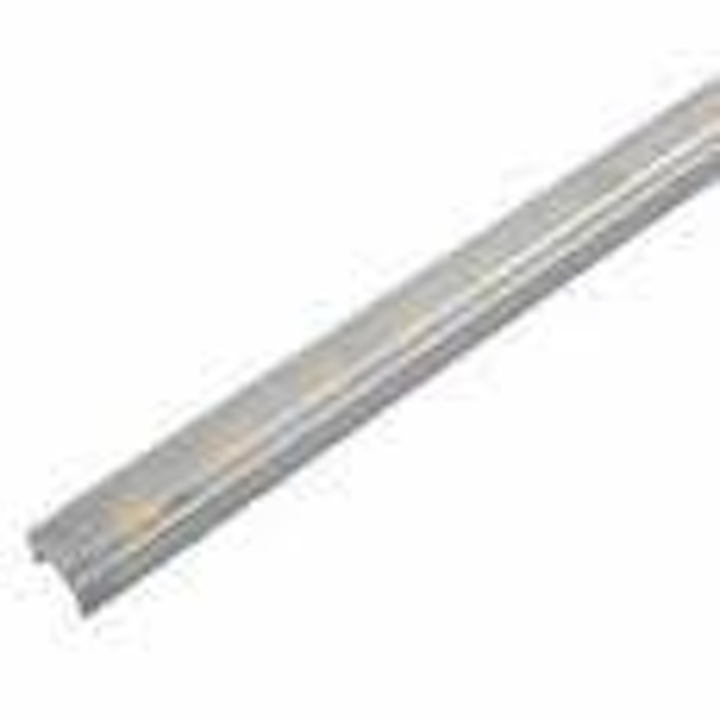 Date Announced: 04 Feb 2013
Feelux's Diva2™ High Output (HO) is a high power, low profile linear LED luminaire designed to provide a High Output LED alternative to fluorescent in under cabinet millwork and display for retail, residential or architectural applications. Diva2™ HO is an extension of the popular Diva2™ Series and is available in nominal 6" and 1' to 4' standard lengths with five Kelvin temperatures ranging from 2700 to 6500K.
This eco-friendly luminaire features 75lm/W and a lamp life of over 40,000 hours. With a small profile of only 0.35" H x 0.42", the Diva2™ HO provides a variety of mounting options and full range dimming. The Diva2™ HO can be recessed or surface mount on wood, glass or metal and comes with mounting brackets and internal magnetic strips that adhere to metal or glass.
This innovative luminaire features an optional round or square diffuser that delivers the appearance of a "Spot Free LED" luminaire. It is designed with integral quick connections systems that deliver seamless, dark spot free illumination and enable quick installation by simply snapping fixtures together to create the length desired. The Diva2™ HO comes with a variety of accessories such as an inline controller, a cabinet door sensing on/off switch, and flexible connectors.
The visible light source delivers soft even illumination effects with standard 3W, 6W, 12W, 18W or 24W Ra>80 LEDs. The Diva2™ HO delivers a slender fixture that fits almost anywhere and yet delivers an eco-friendly and powerful LED illumination solution.
Diva2™ HO Product Features:
•Nominal 6", 1', 2', 3' and 4' standard lengths
•High Brightness LEDs
•Internal magnets and mounting brackets
•Snaps together for easy installation and mounting
•Full range of dimming available
•Operating temperature: 0-45℃
•Energy efficiency : 75lm/W @70% output
•Voltage: DC 24V
•Lamp Life: 40,000 hrs
•Available in 2700K, 3000K, 3500K, 4000K and 6500K
•Color rendering: Ra>80
•cUL and CE listed
For additional information on the Diva2™ HO and other Feelux products, visit: www.feeluxlighting.com.
ABOUT FEELUX
We consider even the smallest design element significant. Renowned for worldwide patents, Feelux products are some of the most advanced, viable and energy-efficient electronic ballast and lighting systems for both fluorescent and LED on the market. The standards at our globally-located, state-of-the-art facilities in the Korea and other Asian locations ensure that anything we research, design, engineer or manufacture reaches new heights in the international lighting design community.
We're More Than a Lighting Fixture Company
It is uncommon today to find a company that actually makes what it sells... a company that stands behind every detail. At Feelux, we manufacture all of our components to function uniformly and seamlessly. This expertise is our guarantee that whichever fixture you specify, our lighting products will work perfectly in conjunction and have consistent lighting effects. At Feelux, we deliver products of the highest quality, and with continuously innovative product development, we continue to be a leading provider of new and inventive high quality fixtures for your commercial applications.
Contact
Feelux
E-mail:press@cfwevents.com
Web Site:www.feeluxlighting.com