Entec lights Fish Leong concert at Wembley
Feb 6th, 2013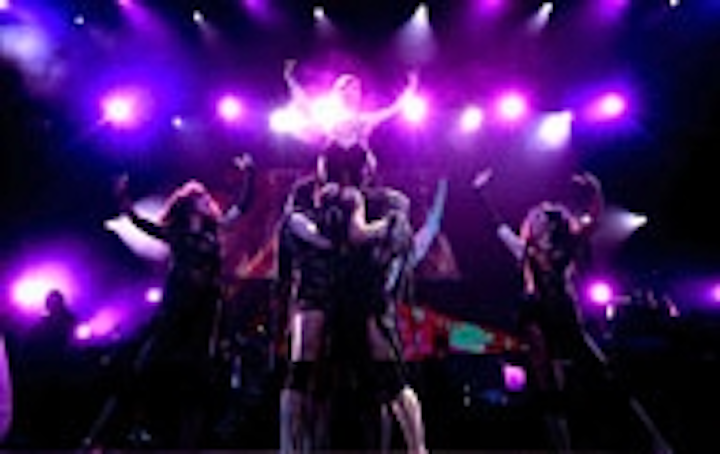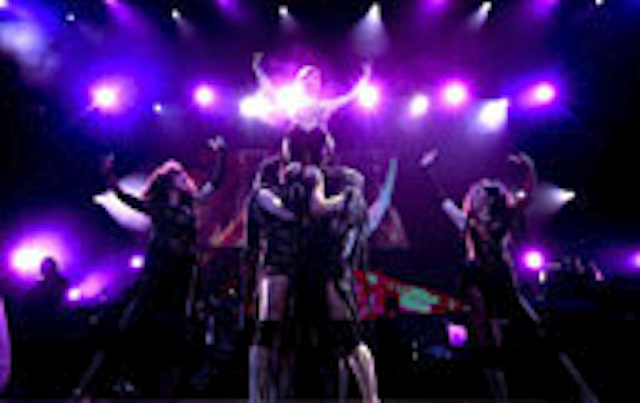 Date Announced: 06 Feb 2013
West London UK based rental company, Entec Sound & Light were asked to supply lighting, trussing and rigging for a high profile one off concert by Malaysian Chinese superstar Fish Leong at Wembley Arena.
Entec was working for the show's producers Magic Sound and the project follows on from the massive success of another gig by Fish Leong last year at Hammersmith Apollo, also serviced by Entec
This time both the scale, the production values and the ante was upped considerably … and it all had to go in and out in a day!
The show's Technical Production Manager Simon Tutchener co-ordinated all the different departments and oversaw the hectic production schedule on the day. Entec fielded a very strong and experienced crew consisting of Phil White, Pete "Pepper" Schofield, Sudip Shrestha and Rigger / Crew Chief Nic Burlace.
They worked closely in advance with Leong's Lighting Designer Bevan (Mr Wu) to ensure that his structural design – which entailed a substantial amount of metalwork and required plenty of attention to detail – was realised.
The lighting rig was based on four over-stage trusses made up from Entec's newly purchased James Thomas SuperTruss, two at 17.5 metres and two at 15 metres in length.
Entec also supplied an upstage truss made up from Tomcat Heavy Duty product which was used to fly a large LED video screen supplied by XL Video. This truss was also rigged with six CM Prostar motors to help stabilise six vertical truss towers along the back of stage, also mounted on floor bases.
The moving lights were a mix of Vari*Lite VL3000 Spots and VL2500 Washes – 54 in total, ten of which were on the floor and the rest on the trusses.
The trussing towers were toned with i-Pix Satellites. On the front truss ETC Source Fours with 10 and 19 degree lenses were used for key-lighting Leong's 8-piece band. Also on this truss were 8-lite blinders for highlighting the audience, with another four 8-lite units on the mid truss.
The back of the stage area was finished off with a Pea-light starcloth wrapping around behind the LED screen.
Entec's crew hand-rigged eight different sized scenic fishes onto the six truss towers, all edge lit with LED which was fed in through the dimmer system via relay racks and controlled via one of the lighting desks.
Two consoles were supplied, an Avolites Diamond 4 and a grandMA full size, operated by Bevan and his assistant, and they utilised four of Wembley's FOH follow spots for the show, operated by members of the local crew.
In a world where schedules are getting increasingly constricted, this one was particularly tight!
The Entec team got in at 6 a.m. with one full artic's worth of lighting and rigging kit plus a full Luton van of additionals … and were rigged and ready for a 2 p.m. rehearsal.
Simon Tutchener comments, "I have nothing but praise for Entec, their crew and the way they handled a bold design with lots of kit which required a good deal of precision. They dealt flexibly with any last minute changes required and delivered an absolutely faultless job".
Contact
Louise Stickland +44 (0)1865 202679 +44 (0)7831 329888
E-mail:louise@loosplat.com
Web Site:www.entec-soundandlight.com