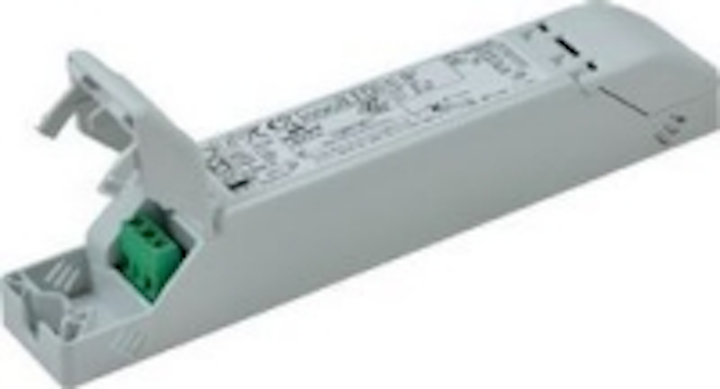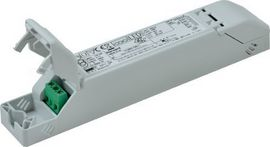 Date Announced: 19 Feb 2013
Harvard Engineering, world leader in the design, development and manufacture of control products and LED drivers for the lighting industry, has recently received UL approval for two new products - the CL 120V Analog and CL 1050 drivers.
The 120V CL Analog LED dimmable range of drivers is suitable for most lighting manufacturers. Providing smooth 0-10V linear dimming in light fixtures up to 33W, the range is available in 700mA and 1000mA variants as Flying Lead, Integral and Remote Mount case styles, with the slim profile proving to be ideal where space to house the driver is restricted.
Both products are part of the company's innovative CoolLED range, which provide a high performance solution for powering high-brightness LEDs from a mains supply.
The 1050mA drive current Universal CL LED driver is an extension of Harvard's CL Standard range of products and delivers up to 33W of power in a choice of Remote and Integral case styles. The driver has been developed in conjunction with Xicato, to give customers an 'out of the box' Universal driver that operates between 120V and 277V. The Harvard solution is capable of driving Xicato modules at the optimum drive current to produce up to 4000 lumens of light from one LED module.
Antony Corrie, Vice President Harvard Americas, commented, "The introduction of the CL Analog and CL 1050 drivers will allow us to compete with some of the largest players in the LED driver market. Our UL approved range of products is being regularly enhanced and we will be welcoming many new drivers in the coming months. The CL Analog range will soon see more drive current variants pass through UL approval, giving us a very broad range of dimmable drivers and offering more flexibility to our customers"
Harvard's UL approved range currently includes CL Standard Fixed Output, CL Switchable, CLQ Twin Switchable, and CLQ Single Output, as well as the CL 1050 and CL Analog.
Due to the growing demand for the company's market leading solutions Harvard recently opened an office in San Diego, California.
Harvard Engineering Background Information:
Established in 1993, Harvard has grown to be a leading player in the LED lighting and wireless street lighting industries. Harvard's innovative range of products includes the CoolLED range of switchable drivers and LeafNut, the revolutionary wireless remote monitoring system for street lighting.
Contact
Alf Lombardi at Shrewdd Marketing Telephone: +44 (0) 1422 363424 Mobile: +44 (0) 7879 634864
E-mail:alflombardi@shrewdd.com