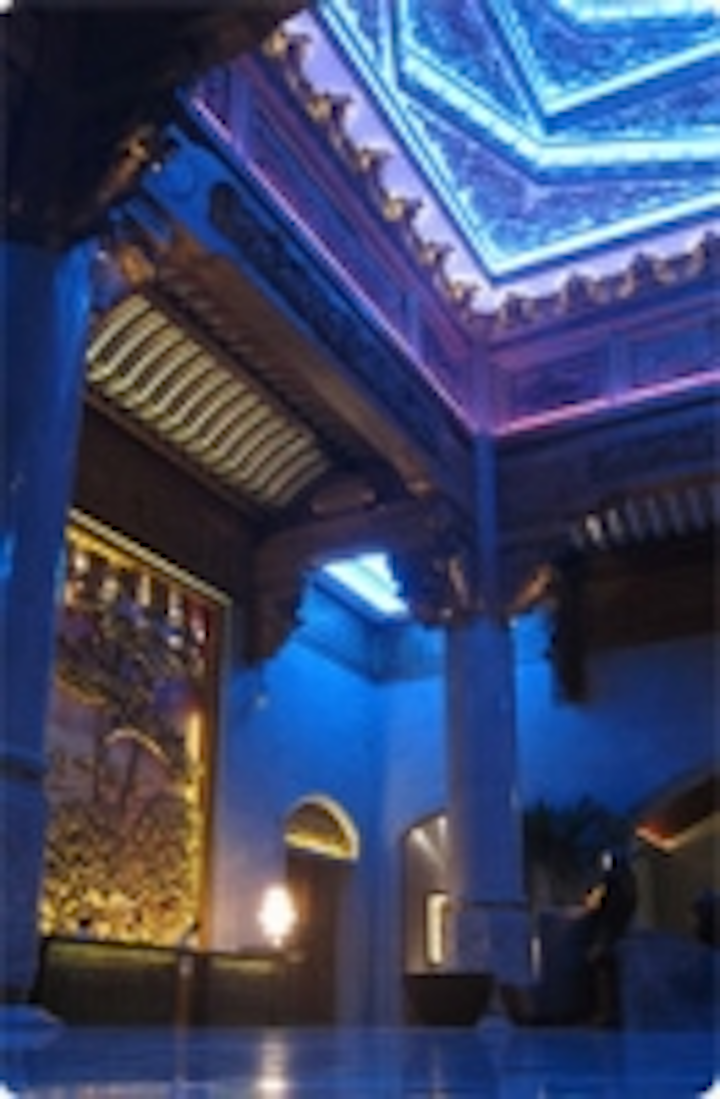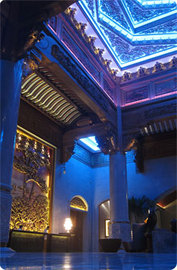 Date Announced: 05 Feb 2013
SHANGHAI,CHINA – Future Lighting Solutions is pleased to announce a successful collaboration with Yajiang Lighting, in coordinating a new, energy saving LED lighting system for Sanya Kempinski Hotel, a 5-star resort along China's Sanya Haitang Bay.
The Kempinski Hotel is located right in the heart of Sanya Haitang Bay integrated resort, featuring a luxurious hotel pool, and is the only 5-star luxury resort with a private beach in Sanya Bay. The challenge was to make a dramatic improvement from the hotel's original lighting system, which had low efficiency, low color rendering, high maintenance expenses and insufficient illumination. In addition to saving on energy consumption and cost, the goals of the project included creating a lighting concept that would be natural, stylish and elegant, reflecting the artistic ambience and tasteful design of the resort.
Future Lighting Solutions provided support in the early stages of the project through LED bin selection and use of their technical support and design expertise. Lighting uniformity and appropriate distribution of brightness, and color temperature and beam control were important considerations for the indoor lobby, where a sunlit effect was desired, glare was to be eliminated and the ability was needed for the skylight to change gradually depending on season and time of day. Small LED spotlights were used to focus on woodcarvings in the lobby, drawing attention to elegant design details in the architecture rather than to the lighting itself. Color and decorative elements play a main role in the corridor lighting, where LED wall wash lights were used to enhance the open space.
A pivotal ingredient of the project was to incorporate an intelligent lighting control system, merging traditional halogen lamps and energy-saving LED lamps into one cohesive design, thus maximizing functional requirements, saving money and space, while also reducing future maintenance needs.
Andy Roddam, Vice President of Marketing at Yajiang, said, "We are appreciative of Future Lighting Solutions' long term support and partnership to develop high quality lighting solutions, which ensure the high quality products of Yajiang. Yajiang is highly focused on product quality, having a set of rigorous quality control method to select raw material. We are pleased to be recognized by our key customers for the lighting project at the Sanya Kempinski Hotel, and we look forward to building an even stronger partnership with Future Lighting Solutions to continue making more quality products in the future."
About Future Lighting Solutions
Future Lighting Solutions is the leading provider of solid-state lighting technologies, engineering expertise and online simulation and design tools to facilitate application development and accelerate customers' time to market. Our comprehensive portfolio includes a broad selection of LED system components, as well as integrated or customized solutions to enable cost effective, energy efficient lighting applications.
From retrofitting bulbs to building LED systems from the ground up, we offer industry leading LEDs, optical solutions, power modules and ICs, passive and active thermal solutions, light engines, modular systems and remote phosphor technologies.
Our world-class team of lighting experts, along with our global lighting resource centers, supply chain solutions and network of specialized partners, ensures the highest quality solid-state lighting solutions for customers.
The company is a division of Future Electronics. For more information visit:
www.FutureLightingSolutions.com.
Contact
Future Lighting Solutions Media Contact Janice Cheung T: +852 2943 5309
E-mail:Janice.Cheung@FutureElectronics.com
Web Site:www.FutureLightingSolutions.com