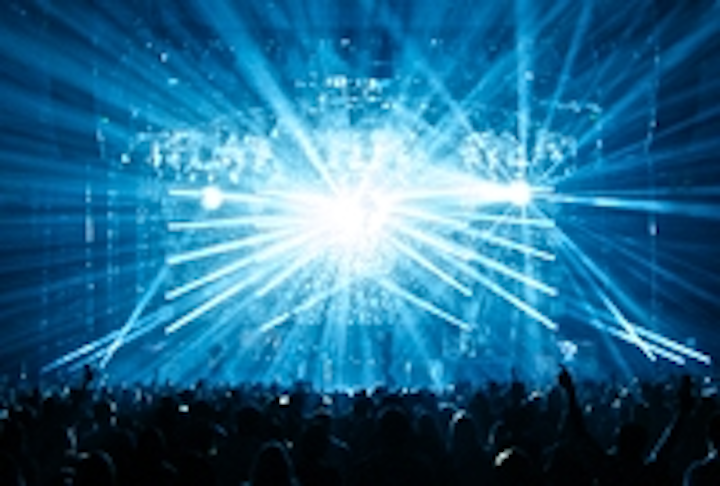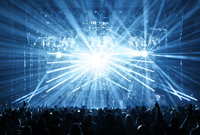 Date Announced: 07 Feb 2013
U.S. Tour — Performing scores of No. 1 singles and chart-topping albums, Miranda Lambert and Dierks Bentley kicked off the Locked & Reloaded Tour on Jan. 17, with concerts scheduled throughout the U.S. Lighting Designer Chris Lisle carefully conceived a design to suit Miranda's rock'n'roll style and to capture her talent, also incorporating 66 Chauvet fixtures. Bandit Lites international lighting company with headquarters in Knoxville, Tenn., provided the Chauvet gear.
"Miranda's music can have a very rock'n'roll feel as well," Lisle said. "I wanted a design that can accentuate her music, while filling the space visually. We also use a lot of circular truss to make it look like a big rock'n'roll concert."
For dramatic and energizing looks, Lisle uses 26 CHAUVET® Professional Legend™ 230SR Beam moving yokes that steal the show with their big, punchy beams. "Twenty of these powerful fixtures shoot bright, powerful beams from behind the band, while six are on the floor, at the front of the stage," Lisle said.
"We are very excited we got the chance to work with the Legend™ 230SR Beam fixtures," Lisle said. "Initially we were looking to use the Sharpy from Clay Paky, but we saw a demo of the Legend™ 230SR Beam and we were surprised. It has a great color, very nice gobos and beam effects, and has proved very durable on the tour."
Twelve CHAUVET® Professional COLORado™ Batten 72 Tour linear wash lights uplight a large Plexiglas guitar built in the thrust. Twenty CHAUVET® Professional COLORdash™ Accent low-profile fixtures warm the truss that frames the two video screens on each side of the stage. "These are very durable and reliable lights," Lisle said. "We have used them on a previous tour and they have performed very well. We love them."
Eight CHAUVET® DJ Geyser™ RGB pyrotechnic-like effect fogger/wash fixtures work for bold effects from a riser behind the band. "We use the Geyser™ RGB to accentuate a couple key moments during the show. Geyser™ RGB is unique and it creates a jet-like effect, which adds so much to the show. We really like them."
"We're very happy with the Chauvet products," Lisle said. "Customer service has been fantastic and I look forward to using the products more."
Gear list:
26 x Legend™ 230SR Beam
20 x COLORdash™ Accent
12 x COLORado™ Batten 72 Tour
8 x Geyser™ RGB
Contact
800.762.1084
E-mail:sales@chauvetlighting.com
Web Site:www.chauvetpro.com