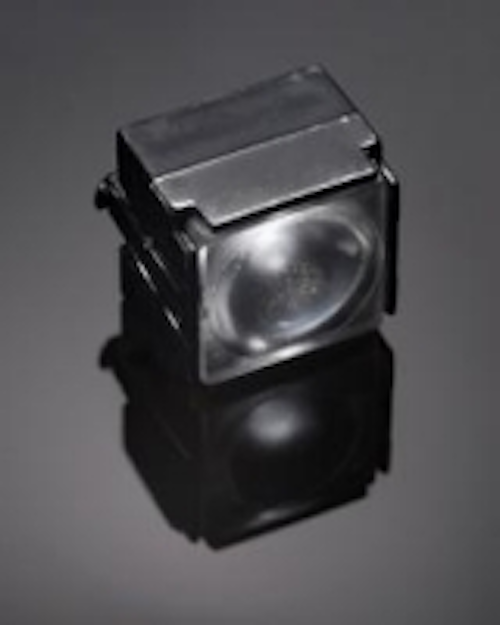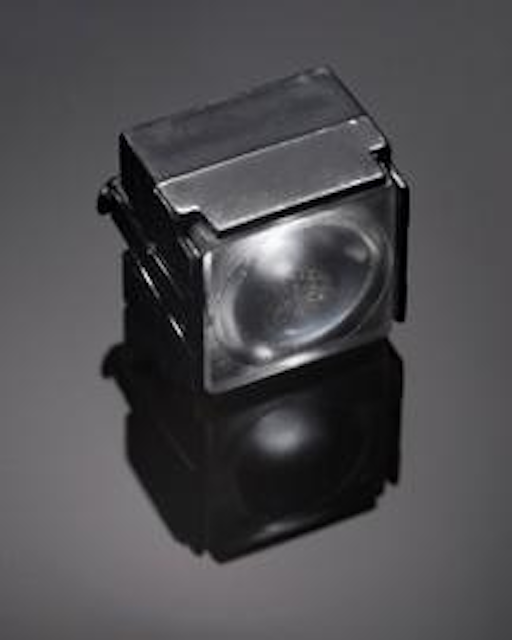 Date Announced: 20 Feb 2013
Small in size but high in efficiency. This versatile lens family is based on a convenient 10x10 mm footprint. Uniform size makes clustering easy and installation clips help mounting on to the PCB.
LARISA family features a comprehensive range of beam angles from real spot to extra wide, including oval. It has very good efficiency considering it's size, up to 90%.
LARISA family comprehensively supports different LEDs from all of the largest LED manufacturers, including Cree, Nichia, Philips Lumileds and Osram.
FEATURES and BENEFITS
• Complete range of beam patterns; Real Spot, Medium, Wide, Extra Wide and Oval.
• Easy mounting with installation clips for 0,8 mm and 1,6 mm PCB thicknesses
• Diameter 9,9 x 9,9 mm, height 7,5 mm
• Holder is made of PC and lens precision-moulded from optical grade PMMA
• RoHS compliant and UL94 HB rated material with high operating temperature
MARKETS and TYPICAL APPLICATIONS
• Retail lighting
• Arrays and linear lights
TECHNICAL SPECIFICATIONS
• Dimensions; 9,9 x 9,9 x 7,5 mm
• Mounts directly on MCPCB with clips
• Two clip versions available for 0,8 mm (-CLIP8) and 1,6 mm (-CLIP16) MCPCB thicknesses
• Precision-molded from optical grade PMMA – UL94 HB rated material with wide operating temperature range
Contact
LEDiL Oy, Salorankatu 10 FI-24240 Finland email: sales@ledil.com
E-mail:sales@ledil.com
Web Site:www.ledil.com