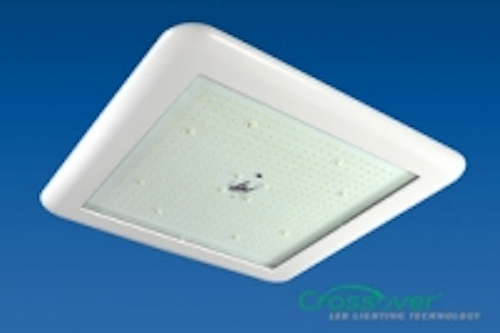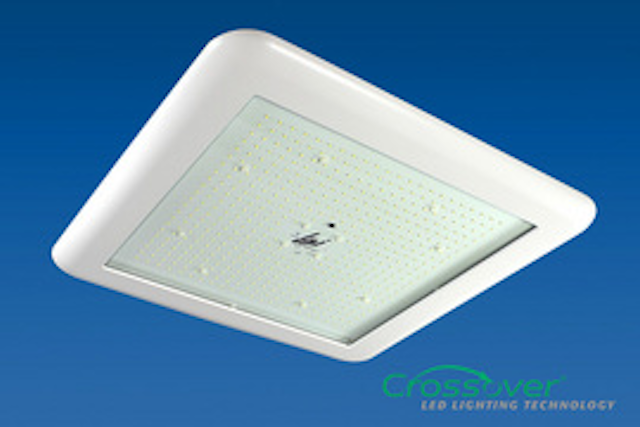 Date Announced: 09 May 2013
Cincinnati, OH – In 1995 LSI Industries defined the standard in canopy lighting with the Scottsdale®. Today LSI is breaking new ground and redefining that standard with its new Legacy LED canopy lighting solution. LSI's new Legacy fixture is a dramatic departure from its original Crossover LED canopy solutions. Built upon years of improving technology, going way beyond just the LED chip and natural evolution in a product's life cycle, LSI's new Legacy delivers performance that surpasses anything in the industry today. As a result the Legacy offers an unprecedented return on investment.
LSI's Legacy -- Purpose Built. Performance Driven. Stunningly Attractive.
Purpose Built
•High Performance, Low Cost -- most cost-effective LED canopy fixture in the marketplace
•Fastest, Easiest Installation in the Marketplace
Performance Driven
•Highest Lumen Per Dollar – tremendous flexibility in how you light your site
•Choice of Lumen Packages – up to over 20,000 lumens
•Better Light Distribution – more illumination on your dispensers
•Designed for Utility and/or DLC Approval and Rebate Participation
Stunningly Attractive – day and night!
•Extremely Slim Optical Unit –flush look against the canopy
oDuring the day the CRU disappears, assuring that attention
goes to your marketing elements, not the canopy fixture
oFull panel brilliance, properly scaled to your canopy, with no annoying gaps or glaring diode point sources
LSI is a technology company in the lighting and graphics industries. We are a vertically integrated manufacturer who combines assimilated technology, design and manufacturing to produce the most efficient, high quality lighting and graphics products possible. In addition, we can provide sophisticated lighting and energy management control solutions to help customers manage their energy performance.
Further, we offer design support, engineering, installation and project management for custom graphics rollout programs for today's retail environment. LSI is a U.S. manufacturer with marketing/sales efforts throughout the world with concentration currently on North American, South American, Australian, and New Zealand, Asian and European markets. LSI's major markets are the commercial/industrial lighting, petroleum/convenience store, multi-site retail (including automobile dealerships, restaurants and national retail accounts), sports and entertainment markets. The Company's common shares are traded on the NASDAQ Global Select Market under the symbol LYTS.
Contact
Minda Matthews-Smith
E-mail:minda.matthews-smith@lsi-industries.com
Web Site:www.lsi-industries.com