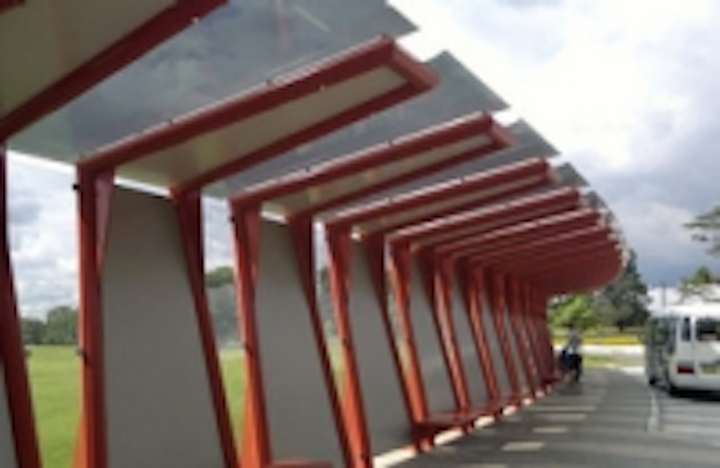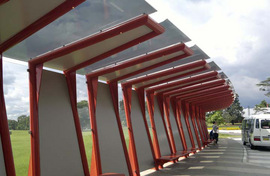 Date Announced: 13 May 2013
Klik Systems, the International Linear Lighting Specialists announce an extension to the range of LEDPOD family rail lights.
The phenomenally successful LEDPOD has been specified for use on many projects around the world, including bridges and transport hubs. Most recently it was used extensively at Melbourne's Carrum Foreshore, and at the University of Western Sydney.
Following this success, Klik Systems recognised the need for an extended range of specialised LED IP rated downlights. The new ledpod XL was launched in association with Wagner Architectural Systems USA, at Light Fair International 2013, during the last week of April, at the Pennsylvania Convention Centre in Philadelphia.
Klik Systems have been working closely with Wagner since 2012, specifically for the distribution of LEDPOD family across the USA. "We are delighted to be working with Wagner. The Ledpod family has a lot to offer designers in the USA market," said Cliff Hadley, Sales Manager for Klik Systems.
Ledpod XL provides designers with the ability to use a downlight that can be installed within structural elements of buildings, facades, overhead walkways, or any area needing a robust recessed LED downlight with an IP65 rating.
The key advantage of the ledpod XL is that it can be installed on curved structural elements from a radius of 1.3/8" (50mm radius) to 4.3/4" (170mm radius) – as well as onto flat surfaces. It is small enough to be virtually invisible.
Installation is simple with a swing out clamping mechanism retaining the fixture onto steel, aluminium, plasterboard or timber - with a plug and socket for electrical connection.
The system operates on a 24V constant voltage circuit with individual drivers attached to each ledpod® XL, thus limiting any failures to a single luminaire in each instance. Control is achieved by either DALI
1-10V or DMX, with various LED colours available from 3000K through to a fully controlled RGB/W DMX- RDM system.
Precision optics insures no light pollution ruins natural environments and the fixture comes in a variety of different beam configurations and optics in both symmetrical and asymmetrical distributions. The ledpod XL is mounted on a thermally efficient heat sink, which offers excellent heat dissipation. It is available in a wide range of lumen packages from 300lm up to 1000lm depending on the size of the downlight.
The original Klik ledpod won IES Luminaire Design Award for Excellence in 2011, and was designed for the underside of handrails, focusing light downwards on steps and paths, effectively lighting stairs and walkways with vertical illumination while minimising glare. The ledpod family are particularly useful in areas where no overhead lighting is possible.
Contact
Jenny Hall at Claude Communications Ltd, London + 44 208 299 2546
E-mail:jenny@claudecomms.com