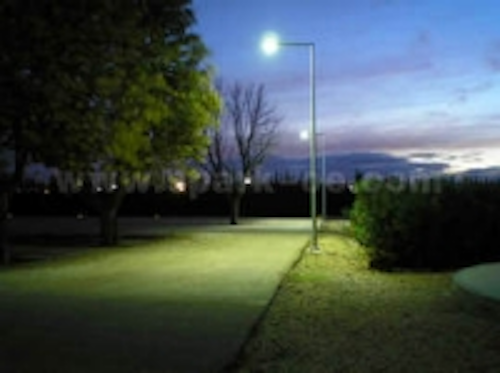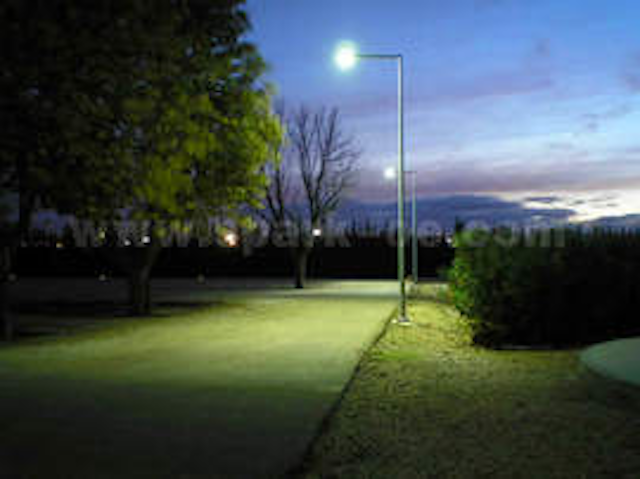 Date Announced: 03 May 2013
LED energy-saving lighting is not only used for lighting, but also a kind of art. In Murcia of Spain, Spark LED street light well interpreted the harmonious beauty of light and the building.
Murcia, located in the southeast of Spain, is the capital of Murcia Province. Recently, Shenzhen Spark Optoelectronics has successfully completed the installation of LED street light in a park of Murcia, winning the praise of the customers and nearby residents.
This street light project adopts Spark Stars Avenue Series LED Street Light SPL-48, and its appearance and technical performance can both meet the requirements, very suitable for the lighting for the garden road, urban road, square and other public places. With classic modular design and more optimized secondary optical design, Spark LED street light has the features of high luminous efficacy, low energy consumption and good heat dissipation.
In recent years, Spark is receiving more and more orders from Spain, Italy, Gemany and other European countries. In order to better serve the new and old customers at home and abroad, Spark, who takes first-rate service as the life of enterprise, not only strictly guards a pass on technology, but also establishes a sound corporate strategic development center and marketing center. Spark provides meticulous, thoughtful and impeccable energy-efficient lighting services for the application client and makes global buyers rest assured without concern!
Contact
Keziah Song General Manager Tel: (86 755) 8390 4366 Fax: (86 755) 8390 4766
E-mail:sales@spark-oe.com
Web Site:www.spark-oe.com