CLED introduces dimmable LED candle light to replace 20W incandescent bulbs
May 8th, 2013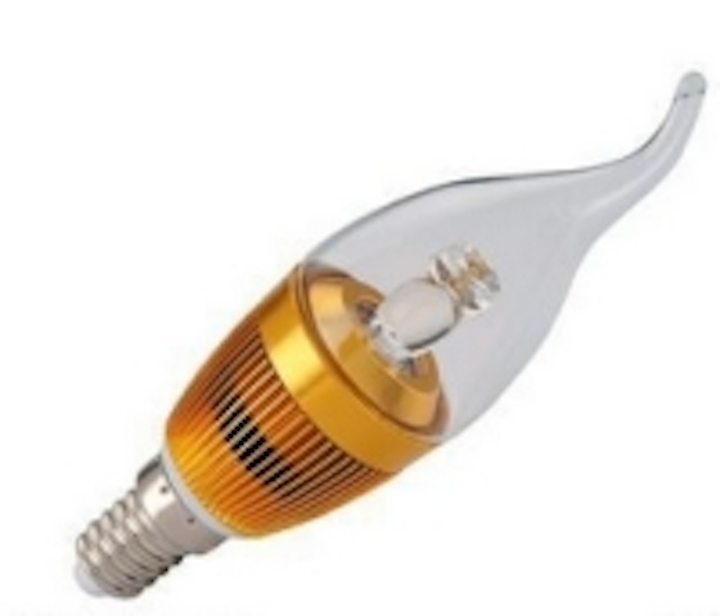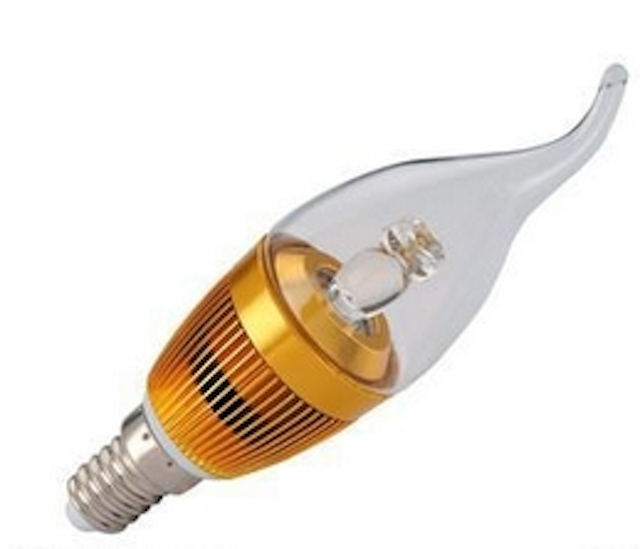 Date Announced: 08 May 2013
LED candles are accent lamps designed to look like real burning candles, without the hassles or potential dangers of candles. Though there are several models, the "wick" of an LED candleis typically recessed inside the candle body, as if the candle has partially burned. This hides the LED itself from view, while the top portion of the candle glows, giving the appearance of translucent wax. LED candles flicker to simulate a real flame, delivering all of the advantages of real candles.
CLED Optoelectronic Co., Ltd. is a leading manufacturer in both outdoor LED Lighting and indoor LED Lighting in China, products widely covering LED street light, solar LED street light, LED tunnel light, high power led street light, LED flood light, LED high bay light, LED tube light, LED light bulb and other led lighting fixtures. Recently We have just developed the E14 Dimmable LED candle light.
This item is perfect for replacing 20W incandescent candle light equivalent. The bright white candle light emits a bluish light and has a higher luminous flux rate than its warm white equivalent. This LED candle light, with small Edison screw fitting, (E14 or ESE) combines the advantages of energy-saving bulbs and dimmable incandescent light bulbs with a lifespan of 30 000 hours. It is suitable for ceiling lights, bedside lamps, reading lamps or chandeliers. Its shape is modest and elegant.
If you are interested in our dimmable led candle light, please do not hesitate to contact us at any time.
Contact
Kevin Zeng Cell 86-13412306850 Email:kevin@chinahong.org Skype:a050514 MSN:kevin19832009@live.cn
E-mail:kevin@chinahong.org
Web Site:www.chinahong.org