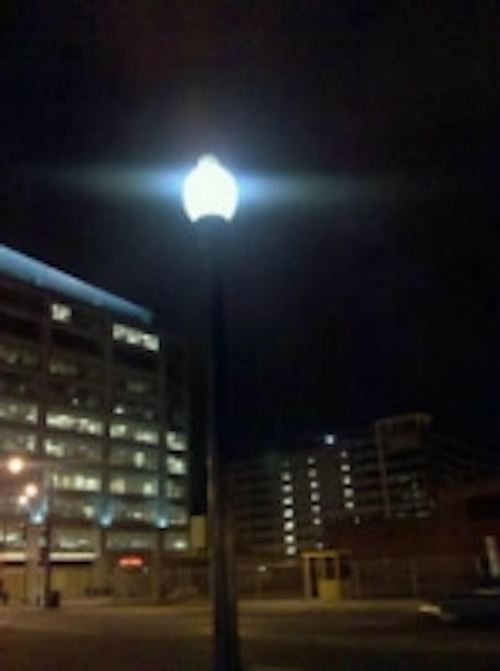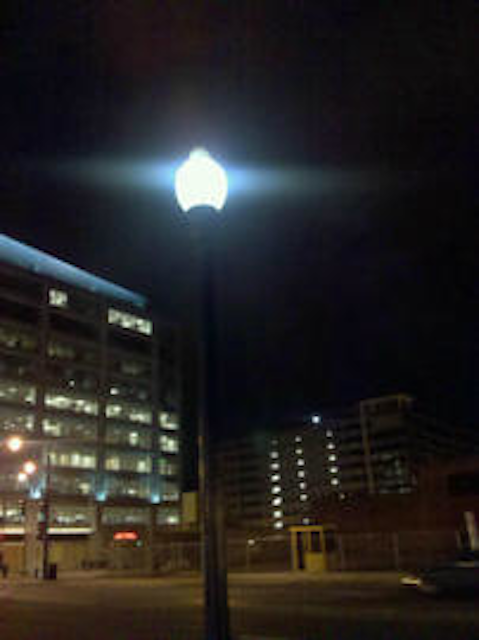 Date Announced: 16 May 2013
BLUEBOO E40 72w LED street lights with cool white light (5700-7000k) are successfully installed in the commercial district, Washington DC, USA with 5m (about 15 feet) high at the end of February, 2012. As shown in the pictures, the whole commercial district looks beautiful, prosperous and enchanting under the bright light. LED street lights that BLUEBOO Lighting manufacturer produces have the advantages of high brightness, energy conservation, convenient installation, free maintenance, green environmental protection, long life and high efficiency, etc.
BLUEBOO adopts original CREE XPE chips and Meanwell external power supply (HLG-100H-30A) passed UL authentication to design these 72w LED street lights in this project, which are high quality products with reliable quality. All the lighting products produced by BLUEBOO are positioned in high-end quality and moderate price. Product design refers to the most strict industry standards, focusing on safety and high reliability.
For more information about BLUEBOO and LED lighting products, please visit: http://www.blueboolighting.com.
About BLUEBOO
BLUEBOO concentrates on technical innovation, product innovation and management innovation to further strengthen the core competitiveness. The company has the advantages of intelligent temperature control technology, infrared sensor technology and quality heat dissipation design. Unique DIY design is BLUEBOO lights' highlight. With DIY design concept of whole light, removal, assembly and maintenance are very convenient, and customers can easily repair and replace the bad parts by themselves, which greatly reduces operating cost and maintenance cost.
BLUEBOO devotes itself to being service provider of overall LED lighting solutions, providing customers with "reasonable, reassuring and safe" products and services. BLUEBOO takes customers as the starting point and provides customers products and services with high quality and reasonable price. BLUEBOO regards the needs of customers as the center, makes efforts to meet the customers' demands, and establishes a mutually beneficial good long-term and win-win relationship with customers.
Contact
sales@blueboo.cn
E-mail:sales@blueboolighting.com
Web Site:www.blueboolighting.com