Xeleum's LED high bay fixtures are now DLC listed
May 3rd, 2013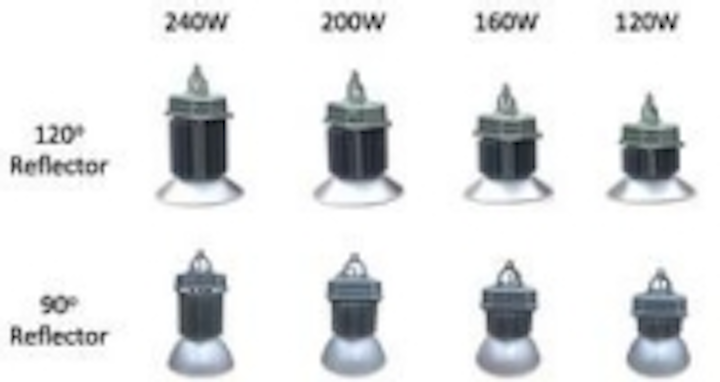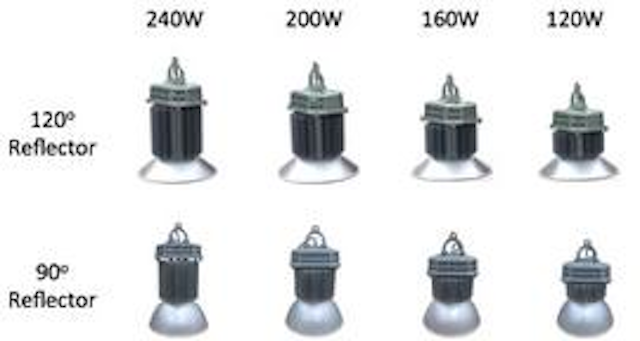 Date Announced: 03 May 2013
MOUNT KISCO, N.Y.--(BUSINESS WIRE)--Xeleum Lighting today announced that its family of LED high bay fixtures has met the performance requirements of the DesignLights Consortium (DLC) and are now included on the DLC Qualified Products List (QPL).
Mehrdad Ghalebi, President of Xeleum noted, "We're excited that our high bay fixtures, which are available in 120 watt, 160 watt, 200 watt and 240 watt designs, are now included among the Xeleum LED product already listed with DLC. These fixtures increase the options available to our customers for improving the quality of their lighting and also to take full advantage of local utility rebates. Over the next few months, Xeleum will be adding many more products to our DLC qualified list, including our new line of center basket troffers, cove fixtures and stairwell/emergency lighting, just to name a few."
The Xeleum family of high bay fixtures encompasses the latest technological advances in the design of LM 80/IP CLEAR certified LED chips and the light fixtures that house them. The built-in thermal management system, together with superior photometric engineering, ensure a durable and rugged luminaire that will operate for many years without maintenance or the need to ever replace light elements, at far less power input than conventional fixtures.
These LED figures are lightweight, yet rugged. They come standard with 5,000° Kelvin color temperature, but warmer colors are available if desired. Output levels range from 12,000 lumens to over 22,000 lumens and the overall fixture carries a five year warranty. Complete specifications are available at www.xeleum.com, or by calling Xeleum at (914) 773-6250. Most models are now in stock for immediate shipment.
ABOUT XELEUM
For over 25 years, Xeleum has been designing and manufacturing lighting and other electronic products for commercial, industrial and residential applications. Xeleum is an ISO-9001-2008 and ISO 13485 certified manufacturer with its world headquarters located in Mount Kisco, N.Y. For more information, please visit www.xeleum.com
Contact
Xeleum Lighting George Palmiero Vice President 914-773-6250 gpalmiero@xeleum.com
E-mail:gpalmiero@xeleum.com
Web Site:www.xeleum.com