SABIC's latest resins produce optics that withstand heat aging in LED systems
May 31st, 2013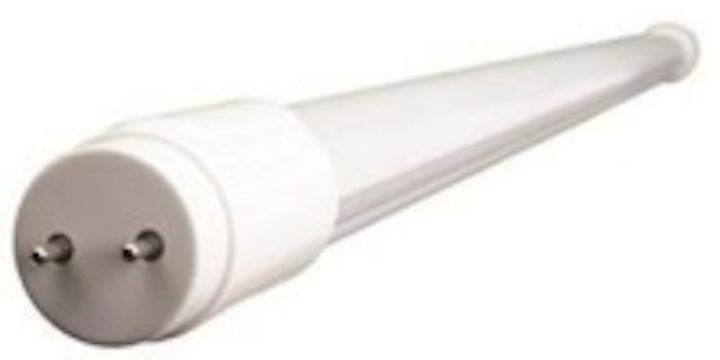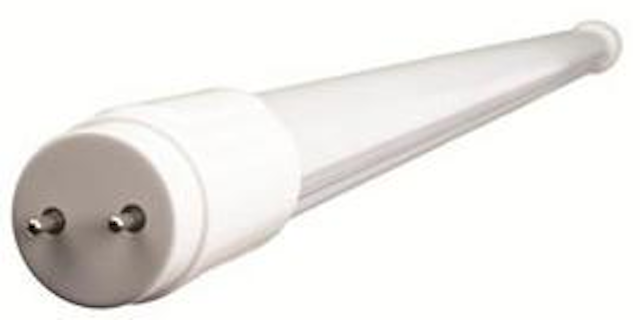 Date Announced: 31 May 2013
Guangzhou - SABIC's Innovative Plastics business is introducing two new solutions that address growing needs in the lighting industry: improved energy efficiency and longer life-cycles. These two new solutions - LEXAN™ LUX-G and LUX-T resins enable customers to meet these two important needs through improved heat-aging performance in LED lighting compared to existing solutions on the market. This is particularly important for the Chinese lighting industry as the government, in October 2012, introduced a three step plan to phase out the use of less efficient incandescent bulbs. The plan is intended to help the country achieve its energy savings and emissions reduction objectives that are part of the 12th Five-Year plan. SABIC's LUX-G solution is on display at the Archi-light concept house at CHINAPLAS 2013 (Hall 10.2).
"SABIC is committed to developing innovative solutions that enable its customers in the lighting industry to meet their most important challenges: using less energy and increasing their product's life span. SABIC's LUX-G resin solution can play an especially important role in achieving greater energy efficiency for customers in China where lighting accounts for about 13 percent of the country's energy usage, according to government estimates," said Venugopal Koka, global marketing director, Electrical and Lighting, Innovative Plastics."SABIC is pleased to be able to play a part in helping our LED lighting customers and the Chinese people meet their energy efficiency goals as the country makes the important shift from less efficient lighting options."
LEXAN LUX-G resin a leader in heat-aging performance
LED lighting systems last much longer than traditional lighting systems; up to 50,000 hours, compared to 1,000 hours for incandescent systems, and 8,000 hours for CFL systems. As a result, LED chips generate a substantial amount of heat, making heat-aging performance especially critical. SABIC's new LEXAN LUX-G resin grades (LUX2614G/LUX2114G/LUX9612G/LUX9616G) provide excellent performance and are resistant to both heat and hydro aging, helping customers achieve improved lighting efficiency.
Also, due to the longer lifetime of LED systems thermal stability is especially crucial. Heat-aging lab performance data reveals that when exposed to high temperatures over a long period of time, LEXAN LUX-G resin delivers excellent optics, while maintaining light transmission and color. When exposed to 130° Celsius over a time period of 1,000 hours, compared to other competitive materials, these grades retain their long-term color stability and retention of light transmission significantly better. This can mean customers are able to operate their LED systems longer, without having to sacrifice quality.
Latest LUX-T resins produce bubble-free lenses
Polycarbonate material is becoming the predominant material for LED lenses due to its excellent optics, heat, mechanism and flame retardant performance.
One of the challenges in continuing to advance polycarbonate as the solution of choice for LED lenses is their complex geometry, which commonly results in uneven thickness - the thick area may reach 20 mm while the thinner area may only be 1.5 mm thick. Under stringent flame-retardant requirements, like UL94 V0 rating, there is a challenge to mold these complex parts without bubbles or haze.
SABIC's newest LUX-T resins, the LUX9230T and LUX9130T meet this challenge. They can produce a complex lens at flame retardant rating down to V0 without bubbles or haze, helping maintain superior light transmission. Additionally, by using these improved solutions, the injection procedure is also simplified for customers, potentially helping them save time and reduce production costs.
These new materials demonstrate SABIC's commitment to providing lighting solutions to our customers in China and around the world, that enable them to achieve important energy efficiency and sustainability goals, without sacrificing quality or cost.
Photo: LED tube lighting using SABIC's LEXAN LUX resin
SABIC and brands marked with ™ are trademarks of SABIC or affiliates
About SABIC
Saudi Basic Industries Corporation (SABIC) ranks among the world's top petrochemical companies. The company is among the world's market leaders in the production of polyethylene, polypropylene and other advanced thermoplastics, glycols, methanol and fertilizers.
SABIC recorded a net profit of SR 24.72 billion (US$ 6.59 billion) in 2012. Sales revenues for 2012 totaled SR 189 billion (US$ 50.40 billion). Total assets stood at SR 338 billion (US$ 90.13 billion) at the end of 2012.
SABIC's businesses are grouped into chemicals, polymers, performance chemicals, fertilizers, metals and innovative plastics. SABIC has significant research resources with 17 dedicated technology & innovation facilities in Saudi Arabia, the USA, the Netherlands, Spain, Japan, India and South Korea. The company operates in more than 40 countries across the world with around 40,000 employees worldwide.
SABIC manufactures on a global scale in Saudi Arabia, the Americas, Europe and Asia Pacific.
Headquartered in Riyadh, SABIC was founded in 1976 when the Saudi Arabian government decided to use the hydrocarbon gases associated with its oil production as the principal feedstock for production of chemicals, polymers and fertilizers. The Saudi Arabian government owns 70 percent of SABIC shares with the remaining 30 percent held by private investors in Saudi Arabia and other Gulf Cooperation Council countries.
About Innovative Plastics
SABIC's Innovative Plastics business is a leading, global supplier of engineering thermoplastics with an 80-year history of breakthrough solutions that solve its customers' most pressing challenges. Today, Innovative Plastics is a multi-billion-dollar company with operations in more than 35 countries and approximately 9,000 employees worldwide. The company continues to lead the plastics industry with customer collaboration and continued investments in new polymer technologies, global application development, process technologies, and environmentally responsible solutions that serve diverse markets such as healthcare, transportation, automotive, electrical, lighting and consumer electronics. The company's extensive product portfolio includes thermoplastic resins, coatings, specialty compounds, film, and sheet. Innovative Plastics (www.sabic-ip.com) is a wholly owned subsidiary of Saudi Basic Industries Corporation (SABIC).
Contact
Jason Forget, Innovative Plastics contact 413-448-5890
E-mail:forget@sabic-ip.com
Web Site:www.sabic-ip.com