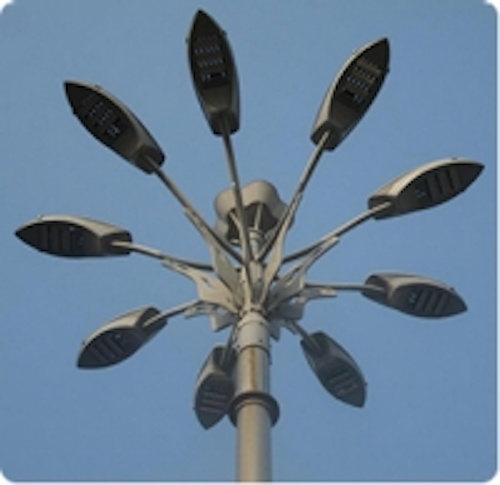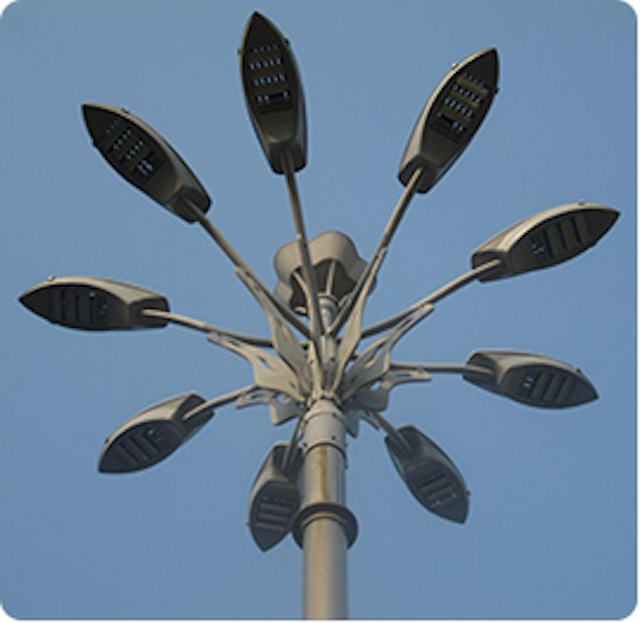 Date Announced: 07 May 2013
SHANGHAI, CHINA (May 7, 2013) - Future Lighting Solutions assisted Shandong Dongying TECH TOP Photoelectric Technology Co., Ltd., to research, develop and produce efficient and environment-friendly LED fixtures used for an LED retrofit project of more than one thousand street lamps in Dongying, Shandong.
The retrofit project of Shengli Street in Dongying, Shandong was one of the key projects in Shandong Province in 2012. Future Lighting Solutions selected the most appropriate, efficient and reliable Philips Lumileds LEDs for this project, and provided technical assistance using its exclusive online optical analysis software, the Usable Light Tool (ULT) to set optimized parameters based on target specifications, simulating real-world conditions to analyze system cost, optical efficiency, and energy-saving return on investment, ensuring the successful completion of this project.
Mr. Chou Zhiyong, the Board Chairman of Shandong Dongying TECH TOP Photoelectric Technology Co., Ltd., said, "The products from Future Lighting Solutions are reliable with short lead times. The professional technical services of Future Lighting Solutions have saved lots of time for our R & D and production, and helped us to accelerate the time to market." "LUXEON LEDs offered by Future Lighting Solutions have stable optical efficiency, so it is ideal for LED street lamps," said Mr. Wu Weibin, Director of Sales for Future Lighting Solutions. "Future Lighting Solutions has a wealth of outdoor and indoor LED solutions, to help customers design and develop products as quickly as possible."
About Shandong Dongying TECH TOP Photoelectric Technology Co., Ltd
Shandong Dongying TECH TOP Photoelectric Technology Co., Ltd. is a high-tech, environment-friendly modern enterprise which focuses on light-emitting diodes and energy-saving lighting projects, and integrates the R & D, production, installation, sales and project construction of energy-saving fixtures, related optoelectronic products and opto-mechatronics products. TECH TOP Photoelectric Technology Co., Ltd. has gained more than 20 national, provincial or municipal honors, such as "national high-tech enterprise," Contribution Award for Chinese Private Scientific & Technological Development", "low carbon meritorious unit of Shandong," etc. The company is qualified with ISO9001, ISO14001, and ISO28001 international management system certifications, as well as ROHS, CE, 3C certification, with "first class qualification of contractor for city and road lighting projects," and has gained more than 40 national patents.
For more information visit: www.techtopcn.com www.techtopled.com
About Future Lighting Solutions
Future Lighting Solutions is the leading provider of solid-state lighting technologies, engineering expertise and online simulation and design tools to facilitate application development and accelerate customers' time to market. Our comprehensive portfolio includes a broad selection of LED system components, as well as integrated or customized solutions to enable cost effective, energy efficient lighting applications.
From retrofitting bulbs to building LED systems from the ground up, we offer industry leading LEDs, optical solutions, power modules and ICs, passive and active thermal solutions, light engines, modular systems and remote phosphor technologies.
Our world-class team of lighting experts, along with our global lighting resource centers, supply chain solutions and network of specialized partners, ensures the highest quality solid-state lighting solutions for customers.
The company is a division of Future Electronics. For more information visit:
www.FutureLightingSolutions.com.
Contact
Future Lighting Solutions Media Contact Flora Li Flora.Li@FutureElectronics.com
E-mail:Flora.Li@FutureElectronics.com
Web Site:www.FutureLightingSolutions.com