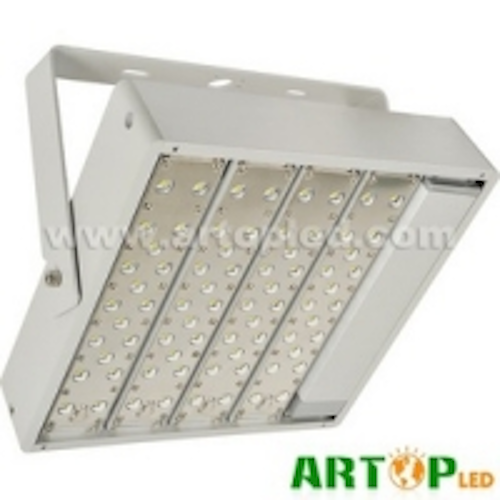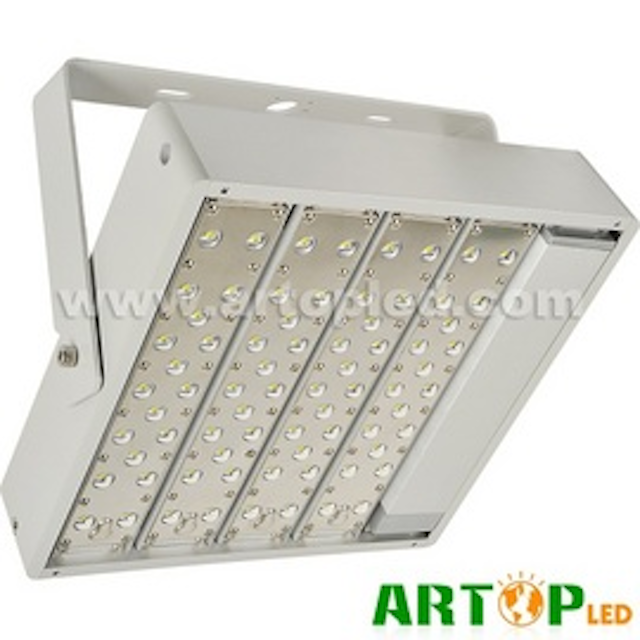 Date Announced: 26 Apr 2013
Artop Technology announced the launch of its new series 150W High Bay LED Luminaire. Designed to provide a uniform, high performance illumination solution for warehouse and shopping mall applications, the LED high bay provide the ultimate energy savings and cost efficiency, Now the luminous efficacy can be improved to min.102 Lm/W, but with lower price.
Product Feature:
1. Innovative struture design.Without heatsink fin,easy cleaning, great dust and water proof,quick- installed hook. For the application in warehouse,workshop,and specially in professional spot such like huge cooling-house,and indoor gymnasium etc.
2. Excellent heat sink systerm. Flat horizontal heat sink systerm,creat the new quick short channel for the internal heat from LED to the outside air.
3. International top Philip driver and CREE & Philips Lumileds LED,enure the statable performance.
4. Ranges of distribution with at least 4 kinds of Lens.Nearly square share light beam,better for the professional project application.
Customers in industrial and warehousing applications are constantly looking for ways to reduce the amount of energy required to light their facilities.Artop Lotus series is the first LED high-bay luminaire that can directly replace HID high-bays of up to 1000W, enabling significant energy savings. LEDs also provide instant light and the possibility to dim the light level. And Artop Lotus series is 1-10V&DALI-dimmable,so even more energy can be saved.The luminaire comes in ten sizes and offers more than five choices of dedicated high-quality optics,which fill the space with a gentle,comfortable light. easy and secure installation. Now Welcome enquiry.
Application:
General lighting in industrial halls, High ceiling areas including dockyards, mines, factories, workshops, warehouses,tollstations, petrol stations, shopping malls, sports arenas, gymnasium etc.
Many customers have ordered samples of the new modular street light, and after testing they are satisfied with the brightness and good quality. As it is easy for maintenance and replacing, Modular LED lighting will be a trend in the future.
About Artop Technology
We are Artop Technology Company, who founded in 2003. specializing in R&D,manufacturing and marketing in the field of LED outdoor lighting products and honored as National Hi-tech Enterprise. China advanced Enterprise in Harmonious Labor elations. More than 10 years development, Artop Technology independently design and manufacture LED Street light, LED Tunnel Light,LED Gas Station Light, LED High Bay Light, LED Garden Light, LED Tube Light, LED Down Light and other LED lights, who supplys quality LED lights, as well as the leading provider in energy-saving solutions.
We are developing the new Series of LED lights in the early of 2013, welcome to view our products via website link as following http://www.artopled.com/products.aspx
There are CREE & Philips Lumileds Chip, Philips power supplier, 5 years warranty, Photocell & Radar Motion, with CE, RoHS, UL etc certificates.
Contact
Michael Sales and Marketing Artop Technology Co.,Ltd. Tel: (86 592) 5922245 Fax: (86 755) 5922246
E-mail:sales@artopled.com
Web Site:www.artopled.com