Philips introduces new lumen packages for outdoor Fortimo LED modules
Apr 15th, 2013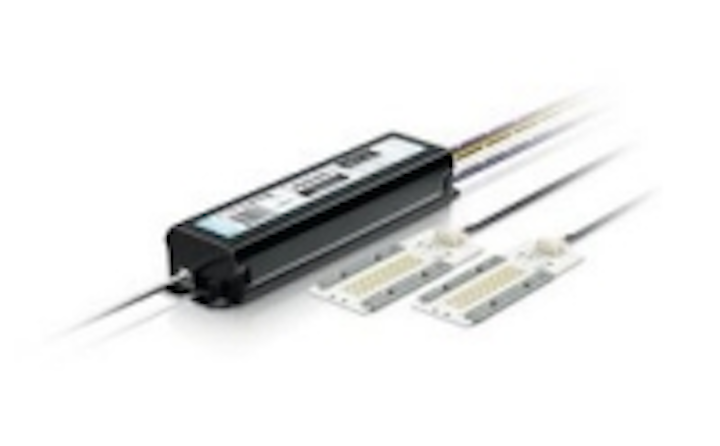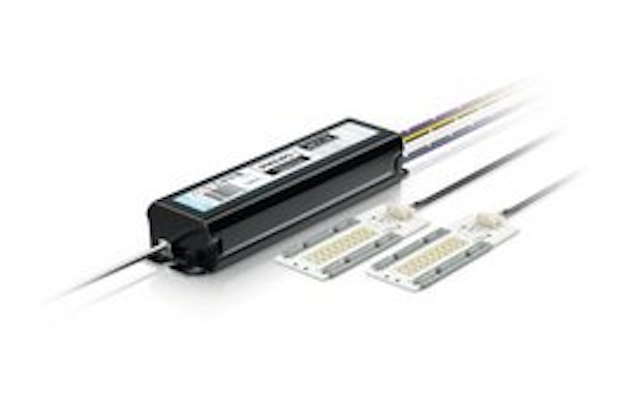 Date Announced: 15 Apr 2013
Eindhoven- the Netherlands, Philips introduces new lumen packages within the highly efficient Fortimo LED module families for Outdoor applications.
Philips continues to innovate and invest in its outdoor Fortimo LED lighting modules and is now introducing two new products for outdoor lighting applications. The Fortimo LED HBMt introduces a 2500lm module, ideal for urban streets and smaller roads. The Fortimo LED LLM adds a 6000lm module to its range, which is suitable to residential areas and city centers.
The mechanical and optical performance of Fortimo LED HBMt 2500lm is identical to already –released products. It allows for simple and fast design-in opportunities for luminaire manufacturers.
The Fortimo LED HBMt range offers an easy entry into LED lighting for traditional lighting manufacturers. The module family allows luminaire makers to benefit from their expertise in optical design. The same luminaire design can be used for all lumen packages in the family, allowing the luminaire maker to cover the full range of outdoor applications. Fortimo LED HBMt offers flexible system design and is compatible with a variety of Xitanium LED drivers. System performance is optimized for the best lm/€ with the Xitanium 75W 0.70A AOCM 1-10V GL-Y sXt driver.
The Fortimo LED LLM Gen 3 range has added a 6000lm module, bringing a lumen package suitable for replacing 50W and 70W high-pressure sodium lamps. The higher lumen package delivers efficient, high-quality diffuse white light, similar to other modules in the product family. Depending on the luminaire design, the Fortimo LED LLM 6000 lm module may be used on the 4500lm Gen2 heat sink, simplifying and accelerating the design-in process.
The system is developed for use with the Fortimo 6pin-to-wire cable and the Xitanium 150W 1.05A Prog+ GL-F sXt driver. The Constant Light Output (CLO) feature must be programmed into the driver to ensure 100% lumen maintenance at end of life.
Fortimo LED HBMt and Fortimo LED LLM modules are future-proof, easy to design-in and suitable for a variety of street lighting and other outdoor lighting applications. The two product ranges are commercially available and information can be found at www.philips.com/outdoor. Samples for testing and design-in purposes can be ordered via the Philips Technology web shop: http://oemwebshop.philips.com
About Royal Philips Electronics
Royal Philips Electronics (NYSE: PHG, AEX: PHIA) is a diversified health and well-being company, focused on improving people's lives through meaningful innovation in the areas of Healthcare, Consumer Lifestyle and Lighting. Headquartered in the Netherlands, Philips posted 2011 sales of EUR 22.6 billion and employs approximately 122,000 employees with sales and services in more than 100 countries. The company is a leader in cardiac care, acute care and home healthcare, energy efficient lighting solutions and new lighting applications, as well as male shaving and grooming, home and portable entertainment and oral healthcare. News from Philips is located at www.philips.com/newscenter
Contact

Web Site:www.philips.com/outdoor