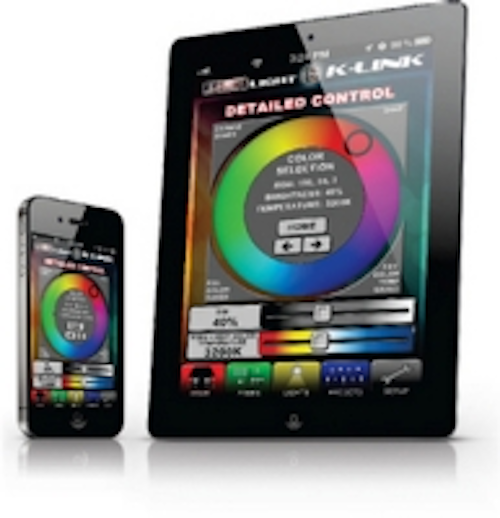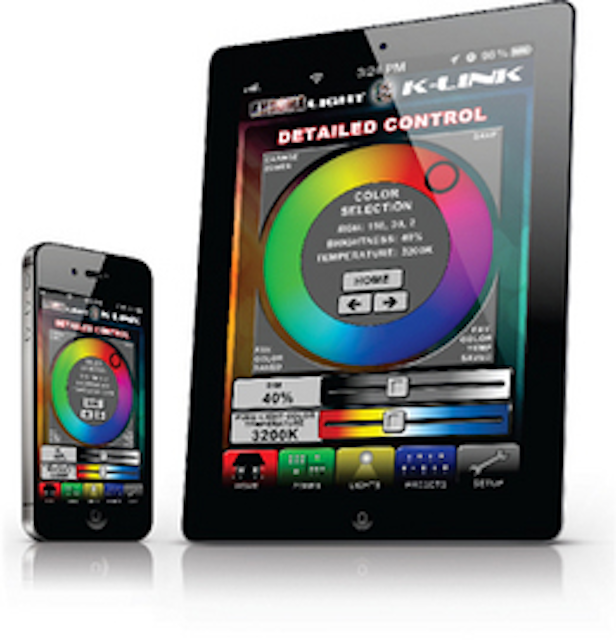 Date Announced: 24 Apr 2013
Khroma Light announces the launch of its advanced smart lighting control system and SSL / LED lighting products. The system consists of smart SSL / LED light engines, a controller, and consumer apps for wireless control.
K-Link COntrol Protocol
At the heart of the system is the control protocol called K-Link that
allows for white light, color temperature control, full color control, 2 way communications & diagnostics, active thermal control, easy set up / add / change processes, multi technology layers of wifi, 802.15,and single wire communications bus.
Smart Light Engine
The Khroma Light smart light engines are integrated designs with thermal management, provide constant light output over the working voltage of 9-24V, work with both AC or DC, have an integrated magnetic programmable switch used for low level dimming or other features, and have onboard memory to retain all settings even in the
event of power off. The consumer apps available for iPad and iPhone not only have standard on/off switching and dimming control,but also industry leading simply smart user interface control for zones, presets, scenes, color temperature, full color, and individual addressable control.
Wall Controller
The final part of the system is the Khroma Light smart wall controller that has a rotary knob with full color backlight and dual status lights. The Khroma controller has integrated K-Link, Wifi, and a local multifunction smart control that is easy to use.
The Khroma Light system is patent pending. It has been in development for over 3 years by a group of experts from the high technology automotive, aerospace, military, industrial automation, and entertainment industries. The Khroma Light products are built in the USA and benefit from the teams extensive experience in flexible and agile electronics design and manufacturing.
Contact
Khroma Light 47448 Pontiac Trail, Suite 263 Wixom, MI 48393(734) 502-5244
E-mail:mulholland@mondaytechnologies.com
Web Site:www.khromalight.com