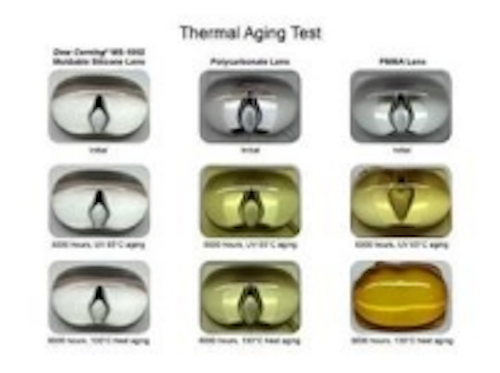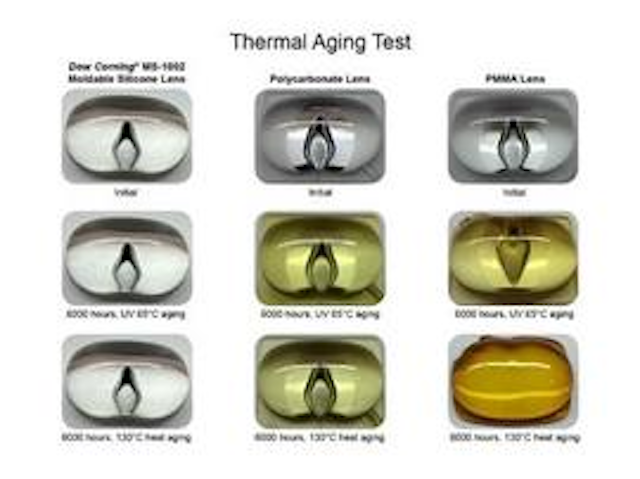 Date Announced: 24 Apr 2013
Philadelphia – Dow Corning, a global leader in silicones, silicon-based technology and innovation, was honored to accept not one, but two LIGHTFAIR International (LFI) Innovation Awards yesterday. Specifically, Dow Corning beat 307 contenders to earn the prestigious Technical Innovation Award, described by LFI as one of its top honors for outstanding achievement in design and application. In addition, two products – Dow Corning MS-1002 and MS-1003 Moldable Silicones – beat 15 competitors to win Best Product in LIGHTFAIR's Non-Luminous Components and Specialty Hardware category.
LFI is the world's largest annual architectural and commercial lighting trade show and conference. Candidates for its celebrated awards are judged by an independent panel of renowned lighting professionals, and recognize the most notable products and designs introduced in the 12 months preceding the event, now in its 24th year.
"Winning these two awards is a true honor, and further highlights Dow Corning's expanding role in the LED lighting sector as a reliable innovation partner and full-service global provider of optical-grade silicone solutions," said Eric Peeters, vice president, Dow Corning Electronic Solutions. "We deeply appreciate LFI's recognition of our high-clarity moldable silicones, which deliver breakthrough mechanical, thermal and optical stability as the increasing heat and lumen density of new LED designs challenge traditional organic optical materials."
Unlike conventional LED materials, such as epoxies, polycarbonates and acrylics that can yellow and physically degrade after prolonged exposure to temperatures of 150°C and high lumen density, Dow Corning MS-1002 and MS-1003 Moldable Silicones retain superb clarity and mechanical performance over the course of a lamp or luminaire's lifetime. This quality is becoming increasingly attractive as LED sources are increasingly expected to deliver more intense white light from comparatively smaller package sizes, and as customers seek smaller designs with higher luminous flux, which will also drive up temperatures at the device level.
LFI granted both awards to Dow Corning in a well-attended ceremony on the exhibit floor yesterday morning. Peeters was present to accept the awards.
About Dow Corning
Dow Corning provides performance-enhancing solutions to serve the diverse needs of more than 25,000 customers worldwide. A global leader in silicones, silicon-based technology and innovation, Dow Corning offers more than 7,000 products and services via the company's Dow Corning and XIAMETER brands. Dow Corning is equally owned by The Dow Chemical Company and Corning, Incorporated. More than half of Dow Corning's annual sales are outside the United States. Dow Corning's global operations adhere to the American Chemistry Council's Responsible Care initiative, a stringent set of standards designed to advance the safe and secure management of chemical products and processes.
Contact
Aaron Wood AH&M Marketing Communications
E-mail:awood@ahminc.com
Web Site:dowcorning.com