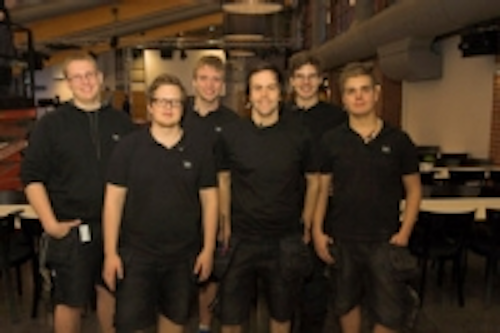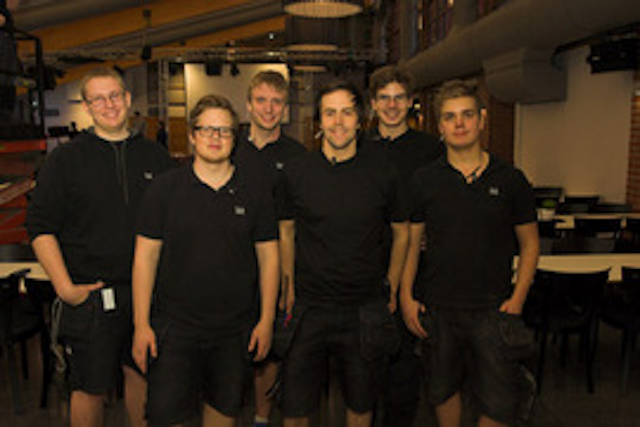 Date Announced: 11 Apr 2013
Chalmers University of Technology Students' Union in Gothenburg, Sweden has invested in 12 new Robe LEDBeam 100s to add to its existing stock of Robe moving light fixtures.
The University focuses on research and education in technology, natural science and architecture and has 12,000 students, all members of the Student Union (SU) which has a fabulous modern multi-purpose building on the main campus with several performance and event spaces.
The SU stages anything from huge dance parties with nine dancefloors four or five times a year to concerts, dance and comedy shows, exhibitions, trade fairs and conventions in a busy schedule keeping their lighting and sound equipment in use every week.
The equipment is also available for dry hire to various student groups organizing their own events, and so it's important that they have kit which is very flexible and robust.
The SU's Technical Department is currently headed up by Andreas Bengtsson who works with a team of six plus student volunteers. He's also mid-way through studying for a degree in Engineering Physics.
All the money made by the SU on staging events is invested back into buying the latest equipment, which they keep updated with the latest and most appropriate technologies for their needs.
About two years ago, they purchased Robe Club Spot 250 CTs and Club Roller 250 CTs and have been very pleased with the performance and reliability of these!
When Robe launched the LEDBeam 100 Andreas explains that they were immediately struck with the small size, light weight and minuscule power consumption - making it ideal for the various activities around the SU.
Before making the decision to purchase, they hired some LEDBeams and a competitor product for one of their big dance parties and ran the two products in a head-to-head comparison!
The LEDBeam 100 was a clear winner!!
"They are so small, fast and mega-bright," says Andreas, "As well as perfect for using in all types of spaces as they can be rigged almost everywhere - and for multiple applications". They were an immediate hit with the SU's crews - many of whom also work in venues in and around Gothenburg.
The SU also purchased both 40 and 28 degree diffusion filters - which can turn the units into a wash fixture.
The LEDBeam 100s were delivered by the Gothenburg office of Robe's Swedish distributor Bellalite, complete with one 12-way flightcase which keeps them all neatly together.
They went straight into action on various parties, concerts and stage shows.
Contact
For more press info. on Robe lighting, please contact Louise Stickland on +44 (0)1865 202679/+44 (0)7831 329888 or Email 'louise@loosplat.com'. For more product and general info, check www.robe.cz or call + 420 571 751 510.
E-mail:louise@loosplat.com
Web Site:www.robe.cz