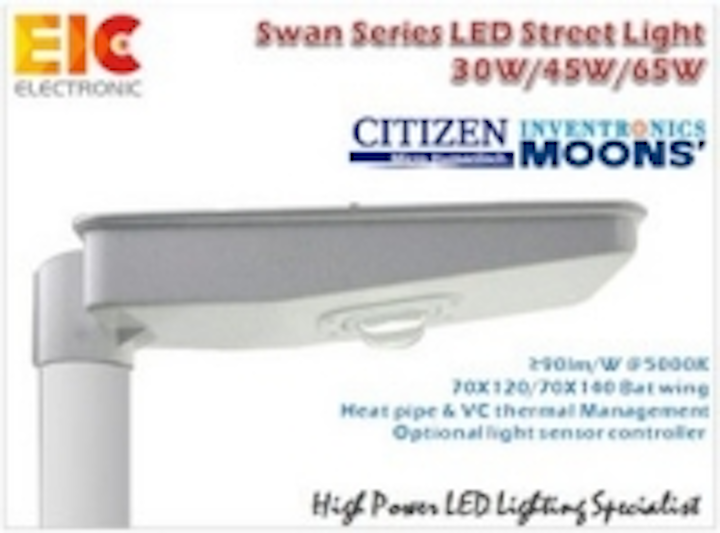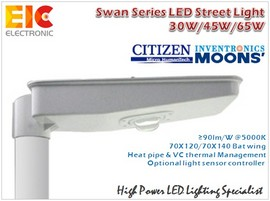 Date Announced: 08 Apr 2013
EIC High Power LED Street Light is a new solution for traditional street illumination. Direct connection to 90~275VAC AC Power, the LED Street Light embodying state-of-the-art high power LED technology is a green "environmental friendly" product.
• Street light optics
• CITIZEN COB LED chips
• High Transmission glass lens with rectangular Beam
• Reduced excessive lighting and light pollution
• Higher efficacy, up to 90 lm/W, more energy and money saving
• Unique HEAT PIPE and VC thermal dissipation technology
• Durability, IP67 driver, IP66 full sealed housing
• Aero superior aluminum alloy body, super conductive nano powder coating
• Longer lifespan≥50,000hrs, low maintenance
• RoHS compliant
Please contact us for more info, or visit our official website/our B2B website: www.eicled.weebly.com to download information wanted.
Contact
Roger Lee * 李先钦 Mob: +86-18913251062 Sales Engineer︱LED Lighting A Member of EIC GROUP Mob: +86-18913251062 Email: sa02@eicsun.com Web: www.eicsun.com Add.: No. 688 Taji Rd. Bacheng Town Kunshan 215300 China ISO 9001:2008 ISO 14001:2004 Certified Please consider the environment before printing this email
E-mail:sa02@eicsun.com