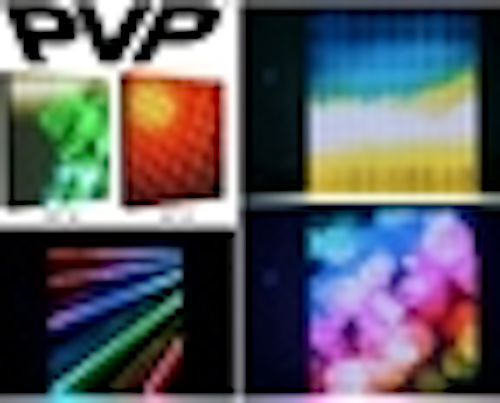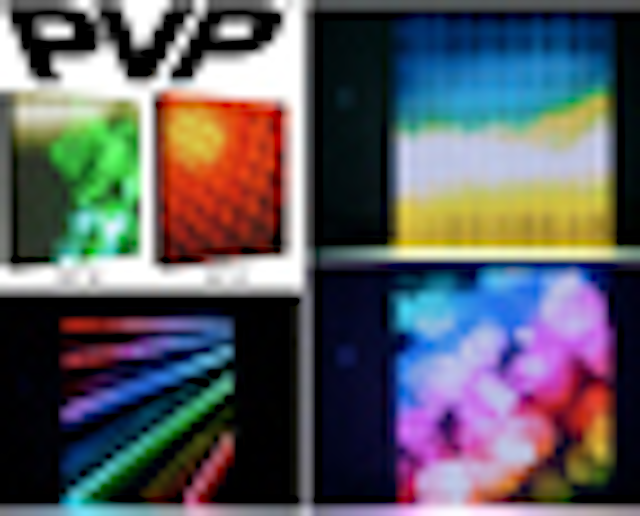 Date Announced: 30 Apr 2013
SUNRISE, Fla. — Chauvet, a leading manufacturer of professional lighting, is gearing up for PLASA Focus Orlando, scheduled for May 15-16. Built with TRUSST®, backed by Chauvet, booth 501 will house a great selection of fixtures including CHAUVET® Professional Legend™ 230SR Beam moving yoke, Nexus™ 4x4 tour-ready wash light, Ovation™ series of theatrical luminaires, PVP™ S5 high-definition video panel, MVP™ Ta8 Curve modular video panel, wash lights from the COLORado™ Series and more. Additionally, Senior Product Manager for Chauvet Ford Sellers will present on May 16 the seminar "How to Blend LED with Traditional Fixtures."
CHAUVET® Professional Legend™ 230SR Beam is a compact, lightweight, intensely bright moving head beam, built for touring, live events, television sets or clubs. Legend™ 230SR Beam has a tight 2.25-degree beam angle and houses a 230-watt Osram Sirius lamp, which makes this fixture strikingly bright at 96,000 lux at 15 meters. The incorporated high-quality glass optics and 8-facet rotating prism with zoom capabilities and motorized focus contribute to flawless hard-edged beams and energizing aerial effects accentuated by haze or fog. Operating at variable speeds, the trapezoidal 14-position (plus open) color wheel allows for better split colors and seamless transitions. Also featuring variable speeds, the gobo wheel has 17 gobos (plus open) for inspiring effects.
CHAUVET® Professional Nexus™ 4x4 is both a bold eye-candy and a tour-ready wash light that uses RGB COB LED technology, combined with a reflector that delivers a soft and visually pleasing light. From audience blinder effects, vibrant pixel-mapped eye-candy effects, to large-scale stage washers, Nexus™ 4x4 offers great rendering from off-axis viewing angles, and even field from the 16, 20-watt cells per panel. The fixture is set up to run in almost any system utilizing Art-Net, Kling-Net or DMX, with on-board power and data linking that can be used as an Art-Net to DMX converter. Nexus™ 4x4 utilizes integrated mounting hardware, which makes for an easy setup whether it's one or an array of 100 fixtures.
CHAUVET® Professional Ovation™ F-165WW and Ovation™ E-190WW luminaires are designed specifically for theater and stage. Powered by 16 10-watt LEDs, CHAUVET® Professional Ovation™ F-165WW—the line's Fresnel-style fixture—delivers over 1,730 lux at 5 meters (13 degrees), maintaining this intensity without a significant temperature-related drop off. The fixture has an easily adjustable motorized zoom and works exceptionally well with barn doors to aid in glare reduction and beam shaping. Knobs for local control of both dimming and zoom enable fast focus calls with or without a board-op. Its innovative LED source produces smooth, even washes from 9 to 52 degrees with a color temperature of 3100 K and a beautiful soft field. Selectable dimming curves and 16-bit dimming control make it compatible with older, traditional theater Fresnel lights. Powered by 19 10-watt LEDs, CHAUVET® Professional Ovation™ E-190WW—styled after the ellipsoidal spot fixtures—delivers over 3,446 lux at 5 meters (using the 26-degrees lens tube). Ovation™ E-190WW has standard beam shaping shutters, separate gobo and effect slots and lens barrels that are interchangeable with other ERS fixtures. It will be shipping with the option of 19, 26, 36 or 50-degree high-resolution lenses. Ovation™ E-190WW has a color temperature of 3100K, a beautiful flat field, 16-bit dimming control, allowing for smooth fades at the lowest levels.
Part of the VIP™ Series, PVP™ S5 and PVP™ S7 are two solid, indoor high-resolution video panels designed for touring and permanent indoor installations. Each high-resolution panel uses black face, tri-colored SMD LEDs which increases contrast, while the tight pixel pitch (PVP™ S5 at 5.2mm and PVP™ S7 at 7.8mm) decreases the viewing distance, making these video panels ideal for high-resolution graphics and live-action video. Replete with an integrated auto-aligning housing for precise pixel alignment and with four additional M10 mounting points, each panel's modular nature and solid construction allow for fast, easy setup and long-term installations. An optional PVP™ Rigging Kit is also available for hanging from pipe or truss. The fixtures work together interchangeably to create large wall designs of mixed resolutions, and can easily be rigged by a single person, minimizing load-in time and labor costs.
MVP™ Ta8 Curve is a modular video panel with a tight pixel pitch of 8.33 mm, offering the flexibility to build concave or convex displays for short or long distance viewing. Intensely bright tri-colored SMD LEDs offer great contrast and make it suited for temporary outdoor applications. Featuring a solid construction, MVP™ Ta8 Curve is ideal for touring and long-term installations. Tight binning of LEDs ensures consistent color rendering across panels. These fixtures are easy to install and connect using Neutrik® powerCON® and etherCON® connectors.
Contact
www.chauvetlighting.com sales@chauvetlighting.com 800.762.1084
E-mail:sales@chauvetlighting.com
Web Site:www.chauvetlighting.com