Zenaro CHL fixture series receives Design Light Consortium listing
Apr 30th, 2013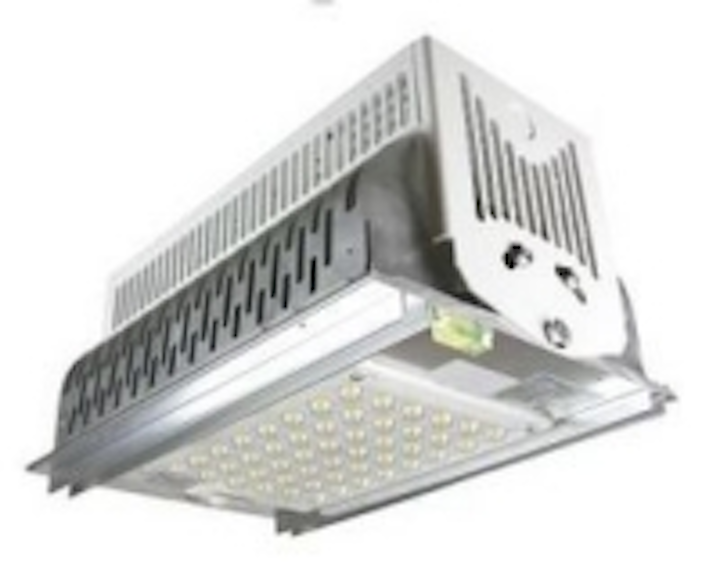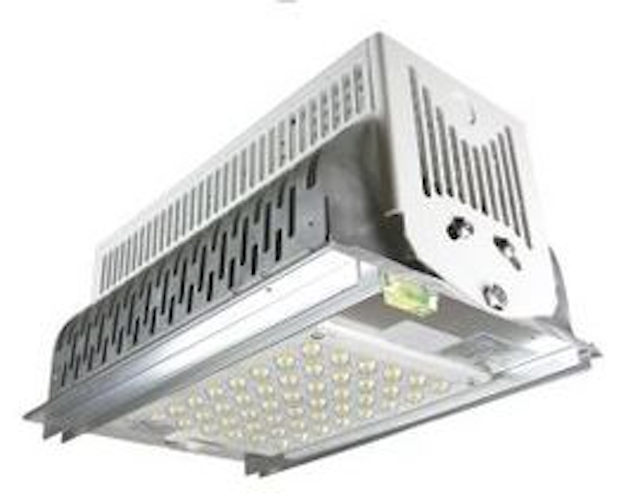 Date Announced: 30 Apr 2013
CHL fixture series achieves DLC listing for qualification in numerous rebate and incentive programs nationwide.
Boynton Beach FL, 4/30/2013 – Florida based Zenaro Lighting Inc. has announced that the CHL 150W fixture series has achieved Design Lights Consortium (DLC) list approval. DLC listing qualifies the CHL series in numerous types of rebate and incentive programs in the booming energy retrofit market. Additionally, the CHL series provides multiple mounting and integration options that allow the fixture to adapt to a wide range of commercial and industrial applications. For lighting specifiers, facility managers, ESCO project managers and more, this adaptability and an economical price have made the CHL series the preferred fixture for high bay, canopy, general area and task lighting.
According to John Capp, National Accounts Manager for Zenaro, the DLC listing makes the versatile CHL fixture even more useful across dozens of applications. "The CHL is the bestselling fixture in our retrofit toolbox", states Capp. "And now, with DLC listing, the CHL will qualify in literally dozens of programs nationwide. In the fastest growing segments such as high bay retrofits, we typically see a 60% energy savings in one to one replacement. The results are similar in canopy retrofit, parking garage and pole mounted area lighting. With such a wide variety of HID fixtures that need to be replaced in commercial and industrial sites, the CHL is a single solution for a range of retrofit projects".
Key features of the DLC listed Zenaro CHL fixture series:
• Universal pendant, adjustable tenon, canopy retrofit, yoke and trunnion mounting options.
• 83 CRI provides accurate color rendering for commercial applications
• Economical price for faster ROI
• Homogeneous light distribution for even and consistent light output
• Lumen output up to 12,500lm.
ZENARO LIGHTING Achieves Energy Efficiency, Return on Investment and Application Flexibility.
ZENARO is leading the way as LED lamps and luminaires rapidly become the standard for virtually all lighting applications. ZENARO products are firmly rooted in the technology, the engineering and the application sales expertise that provide energy savings and better lighting design. ZENARO continues to dedicate itself to being "Tomorrows Light" by meeting the fast evolving demands made possible by their global expertise in LED science and application design.
About Zenaro Lighting
Zenaro Lighting Inc. was established in 2010 as the solid state LED lamp and luminaire division of global optoelectronics manufacturer Everlight Electronics LTD. Zenaro designs, manufactures and distributes LED lamps and fixtures to all of North and South America from the company headquarters in Boynton Beach, Florida.
Zenaro builds on the 30 year history of Everlight Electronics as a pioneer in LED technology. Everlight brings to Zenaro the depth and breadth of R&D, manufacturing scale and global partnerships that only such a mature industry leader can provide. This global capability allows Zenaro to be a comprehensive solutions provider that is responsive the fast changing requirements of each lighting market segment. Additionally, Zenaro is structured to provide service and solutions for customers of any scale from individual lighting projects, government and commercial energy retrofits or commodity distribution sales to the largest national retailers.
Contact
Zenaro Lighting, Inc. 3618 Quantum Boulevard Boynton Beach, FL 33426 USA T: +1 507 858 5122
E-mail:dhammel@zenarolighting.com
Web Site:www.zenarolighting.com