Sharp introduces new line of digital LED commercial troffers, downlights, and lamps
Apr 24th, 2013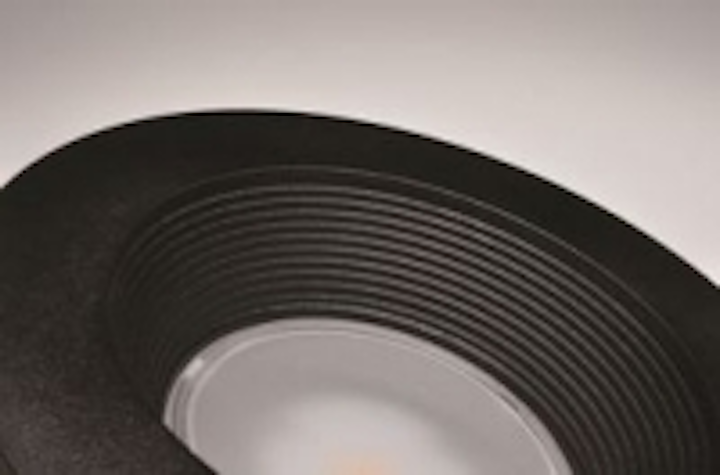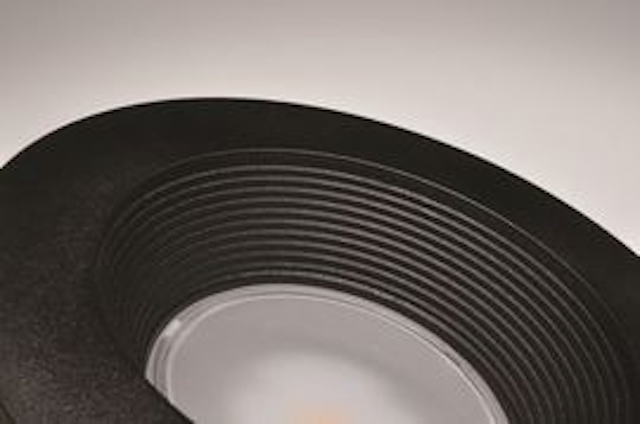 Date Announced: 24 Apr 2013
Superior digital lighting solutions for commercial, retail, industrial and hospitality applications
Philadelphia - Sharp Electronics Corp., the U.S. subsidiary of Sharp Corporation, launched a new portfolio of high quality digital LED lighting products for commercial, industrial, retail and hospitality applications. Sharp's initial offering includes a robust line of recessed LED troffers, LED downlights, and LED lamps. The new line of products will be demonstrated at Sharp's booth at LIGHTFAIR International 2013.
Designed and manufactured in Sharp's Memphis, TN factory and available for shipment nationwide, Sharp LED lighting products feature energy-saving dimming options, multiple lumen packages, and numerous color and beam angle options. They are available in elegant designs with a variety ofcustomizable finishes and colors.
"Drawing from deep expertise in electronics and a longtime focus on energy-efficient design and sustainability, Sharp is delivering better lighting solutions and better value," said Gary Feather, Vice President, LED Lighting at Sharp Electronics. "Sharp LED lighting products provide high quality light, superior color and are backed by the support you expect from a global electronics leader."
Sharp's new digital lighting products meet the most exacting standards and provide a high degree of customization. With a superior Color Rendering Index (CRI) and exceptional fixture to fixture consistency, Sharp LED lighting products produce rich, saturated colors across the spectrum to deliver the true "color of life."
Built with the industry's best LED and driver components, Sharp LED lighting products operate at high efficiency levels, combined with high levels of color saturation, yielding a CRI well above 95 for lamps and above 85 for the linear products. Sharp LED luminaires are superior to traditional source lighting products in that they consume less energy and produce less heat, resulting in additional energy savings. The products also deliver extremely long life, providing approximately 50,000 hours of operation, which dramatically reduces relamping costs.
Because Sharp LED lighting fixtures are designed, manufactured and tested in Memphis, they can be shipped quickly, reducing order fulfillment times. And Sharp's team of engineers and designers will work with customers to customize inspired solutions that best fit and highlight the space's architecture.
Sharp's new line of LED Lighting products include:
- Recessed LEDs
• 1' x 4' (DL-RT1RG41)
• 2' x 2' (DL-RT2HG41)
• 2' x 4' (DL-RT4RG4)
- LED Lamps
• E26 and GU24 in 40, 25 and 10 degree beam angles (DL-PAR30)
• E26 and GU24 with 40, 25 and 10 degree beam angles (DL-PAR30L)
• E26 and GU24 with 40, 25 and 10 degree beam angles (DL-PAR38)
- Downlights (DL-DR6BD14)
• 6" Round with 55 degree beam angle
• Compatible withE26 and GU24
- High-bay for warehouse and manufacturing ambient lighting (DL-HB9JP8)
Future Products on Display at LIGHTFAIR
Looking to expand its offerings in this category, Sharp is currently leveraging its technology and manufacturing foundation to create new and innovative digital lighting products and solutions for the future. Several of these products will be demonstrated at LIGHTFAIR International 2013.
Sharp will be showing two versions of a suspended solution. The first is a modular directional solution that allows for continuous runs. Units connect in a linear array allowing choice between direct or indirect. The second will provide brightness equal to that of the 2x4 recess LED troffers going up (indirect) and 50% going down (direct). Sharp will also showcase a unique edge lit suspended solution which leverages technology and components Sharp has perfected in LED TVs. Also, in collaboration with Marvell and Orama, Sharp will demonstrate the Full Semblance White Light System, which replicates the "light of nature" changing CCT from 2700K-5800K in a production 6" downlight fixture. This solution will feature the option of wired and wireless network control using a tablet.
To learn more about Sharp's current and future digital lighting offerings at LFI, visit Sharp's booth #1353.
Sharp Electronics Corporation is the U.S. subsidiary of Japan's Sharp Corporation, a worldwide developer of one-of-a-kind home entertainment products, appliances, networked multifunctional office solutions, solar energy solutions, LED lighting and mobile communication and information tools. Leading brands include AQUOS Quattron LCD televisions and 3DTVs, AQUOS BOARD interactive display systems, SharpVision projectors, Insight Microwave Drawer ovens, Notevision multimedia projectors and Plasmacluster air purifiers.
Contact
Chao Wang Kwittken + Company
E-mail:cwang@kwitco.com
Web Site:www.sharpledlighting.com