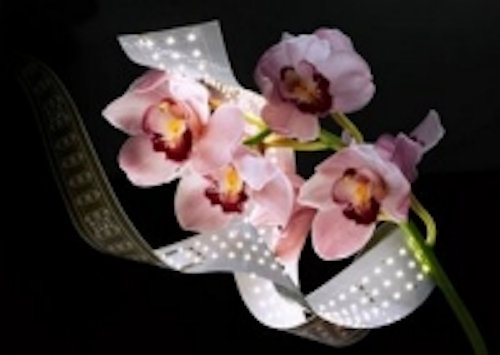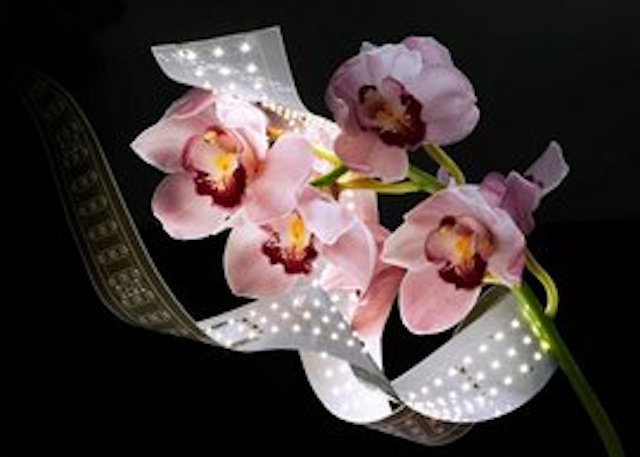 Date Announced: 30 Apr 2013
Philadelphia, PA - April 24, 2013 - Cooledge Lighting Inc., an LED lighting technology company who is currently celebrating both its corporate and product launch, announced today that its flexible LED light sheet technology has been selected as the Design Excellence Award Winner in the 2013 LIGHTFAIR International (LFI) Innovation Awards, recognizing outstanding achievement in design and application. It was also named the category winner in the LED, OLED, Chips and Modules category.
"We are thrilled that Cooledge's flexible light sheet technology has been recognized by Light Fair International", said John Campsmith, Vice President of Sales and Marketing at Cooledge Lighting. "To win such a prestigious honor, especially on the day of our corporate and product debut, validates the vision and the passionate work of the entire Cooledge Lighting team. We want to thank the panel for this recognition."
These important industry awards honor innovations of the latest lighting-related products and designs introduced in the past 12 months before LIGHTFAIR International. The LFI Innovation Awards had 307 entries from 156 different companies and spanned 15 categories. Each product was judged by an independent panel of renowned lighting professionals. The winners were awarded for product entries that exemplify the best in innovative design and thinking.
Cooledge light sheet provides high quality lighting with luminous efficacies exceeding 120 lumens per watt and 50,000 hours lifetime. The light sheet utilizes a highly dense pattern of LEDs on a thin plastic substrate, delivering on the promise of OLEDs with the reliability and performance of LEDs.
Light sheet's unique form factor permits large panels, long lengths and the ability to conform to a wide variety of shapes, eliminating many of the constraints and challenges imposed by existing LED systems. Luminaire designs using the light sheet can be fluid, thin and minimal in design as well as allowing unique material choices. Based on Cooledge Lighting's patented technology, this new medium of light requires no heat-sinking or thermal management and inspires a wide range of unique and novel luminaire designs.
Cooledge light sheet comes in various sizes having widths from 1.1" (28mm) to 11" (280mm) and lengths up to 8' (2.4m). These linear sheets are available in nominal one-foot standard lengths and can be custom configured to luminaire manufacturer requirements. Light sheet is fully dimmable with standard commercial dimmers and is a UL recognized class-2 low voltage component, allowing for ease of integration and design. The product is RoHS/REACH compliant and carries a 5-year limited system warranty.
About Cooledge Lighting Inc. – Cooledge is a venture backed start-up focused on delivering high value solid-state lighting solutions to the general illumination market. Founded in 2009, Cooledge launched its product line of a flexible LED light sheets at Lightfair International 2013 in Philadelphia, PA, April 23-25, 2013.
Cooledge, along with its luminaire manufacturer partners, sees the opportunity to redefine the geometry of light as an important next step in the evolution and use of LED lighting technology. Cooledge's unique light sheet technology will change the way lighting is applied to space by blurring the line between lighting equipment and the architectural space.
To learn more about Cooledge Lighting and its flexible LED light sheet, visit www.cooledgelighting.com.
Contact
Unit 1 – 3751 North Fraser Way Burnaby, British Columbia Canada V5J 5G4 Ph: +1.604.682.2665 Fx: +1.604.682.2685
E-mail:info@cooledgelighting.com
Web Site:www.cooledgelighting.com