Neonny announces Moving Sky – Curve LED panel fixture
Apr 18th, 2013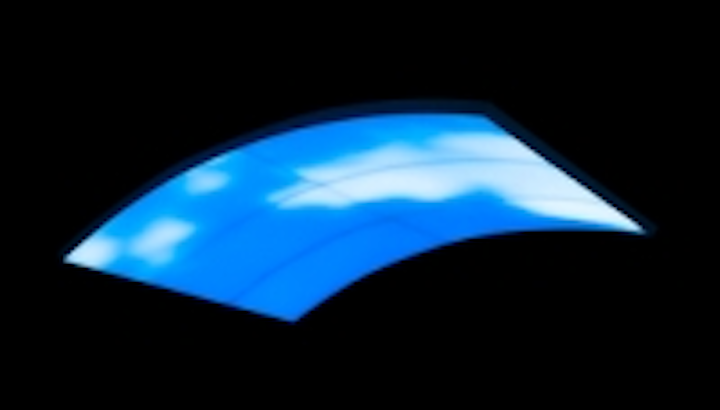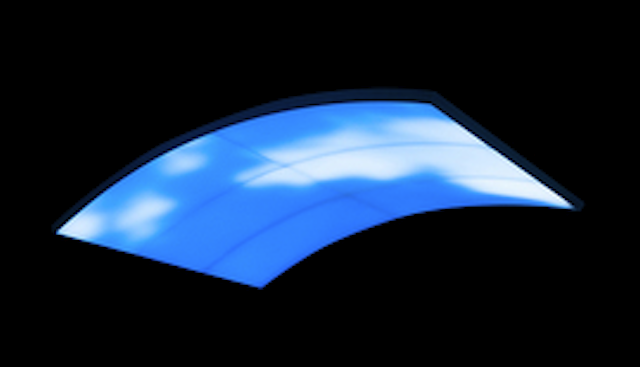 Date Announced: 18 Apr 2013
The Moving Sky LED Panel is designed to bring the moving blue sky indoor and improve the ambience and well-being. User will be feeling extremely soothing thanks to the soft moving blue sky and white clouds the LED panel system presents. It is a magic light that is able to cheer up a depressed heart or calm down a fevered mind. The Moving Sky LED Panel is an ideal lighting and decorative source to be as ceiling lights or lighted wall or partition, no quantity limit to be grouped. Application is quite wide like office, hotel, hospital, healthcare, restaurant, etc.
Neonny is the world`s first one who successfully worked out the commercial-available Moving Sky LED Panel with 100% clear lighted surface, and creates the "shape angle" workmanship to eliminate the grooves between panels as less as possible to let the panel system achieves far better continuous look.
Now Neonny is proud to announce that we are the world`s first one who worked out the commercial-available Moving Sky LED Panel in curve shape, which could be grouped as an arc ceiling, curve wall/partition, or a ring surrounding pillar, while the display could be produced on inner or outer side depending needs.
Installation methods include suspended, recessed, surface-mounted, putting in a ceiling system and other possible situation. Considerate installation solution and accessory are provided upon request. The standard dimensions are L598 x W598 x H55mm,
L598 x W1198 x H55mm, and Wide598 x Curve1200 x H55mm, also open for custom request.
So far, the installation has been done in America, Sweden and Singapore, more application is under processing.
To see real samples of Moving Sky Panel and more unique lighting products, we`d like to invite you to visit our booth at ICFF,booth#:956, May18-21,2013,the Jacob K. Javits Convention Center of New York .
About Neonny
Owning a professional team with over 15 years experience in building, lighting and exporting, Neonny is committed to design and produce unique LED lighting products and solutions that fulfill every requirement as regards ergonomics, economic efficiency and environmental compatibility and create added value in terms of aesthetics, applying LED lights to make work easier and improve communications.
Contact
Neonny Jason Yao T:0086 (0755) 8831 8498,ext.802
E-mail:jasonyao@neonny.com
Web Site:www.neonny.com