Apple Lighting introduces 150W LED High Bay delivering 13,000 lm
Apr 8th, 2013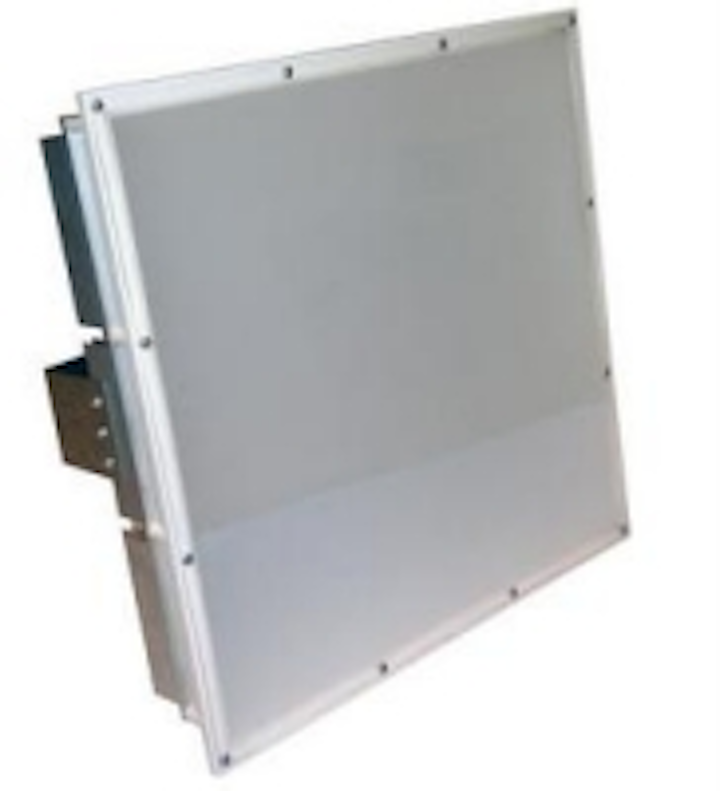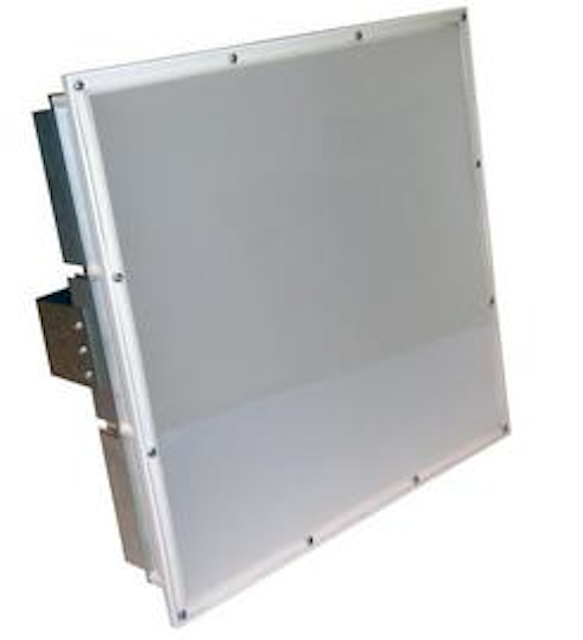 Date Announced: 08 Apr 2013
Apple Lighting announced the launch of its new 150W High Bay LED Luminaire. Designed to provide a uniform, high performance illumination solution for warehouse and shopping mall applications, the LED high bay provide the ultimate energy savings and cost efficiency.
Compare with the conventional mercury vapor luminaire, the Apple Lighting's high bay provide excellent uniformity and without violet light emission. The most advantages of LED high bay are mercury free and long life-span.
With measurements of only 30cm L x 30cm W x 13cm H and a weight of 4.5 kgs , the Apple Lighting's high bay provide light and compact dimension, it will be easier and convenience for operator to install the high bay when they work at 8 meters high.
Key Features:
• Energy saving
• 150W high bay with 13,000 lm
• 120 degree wide angle light emission
• 90 - 100 lumens per watt
• 5700K CCT and 75 CRI
• Long life – 30,000 hours
• Aluminum fins provide maximum heat dissipation
• Universal voltage – 100-277V
• IP65 Rating
• Multiple mounting options for easy installation
• PC Micro Lens cover
•For more information, please visit our web-site http://www.ilight.com.tw
About Apple Lighting:
Apple Lighting Corporation was established in Year 2009, leading by a team with enthusiasm in developing and expert capability in LED industrial. After long term of developing, Apple Lighting had developed several key core technologies, including high thermal conductivity glue, aluminum alloy composite heat dissipation material and metal surface treatment. Apple Lighting has carry in these technologies into our product line up. By adopting these technologies, Apple Lighting provides customers with stable quality LED products and solves the LED over heat issues completely.
Apple Lighting has introduced several kinds of Lighting, including 50W~150W low/highBay lighting and tunnel lighting. Difference with other manufacturers, Apple Lighting adopt multi-chips of LED package in our product line up, it could supply with high and clear lights without multiple shadow issue.
Apple Lighting has plan to introduce 10W~50W indoor lighting and outdoor garden lighting in Year 2013.
For company long term sustainable, Apple lighting will keep in developing and innovating to provide customers best OEM/ODM services.
Contact
Contacts Mr. Kevin Chen /project manager of Apple Lighting TEL: 886-932989458 Mobile: 886-932989458
E-mail:kevin@ilight.com.tw
Web Site:www.ilight.com.tw