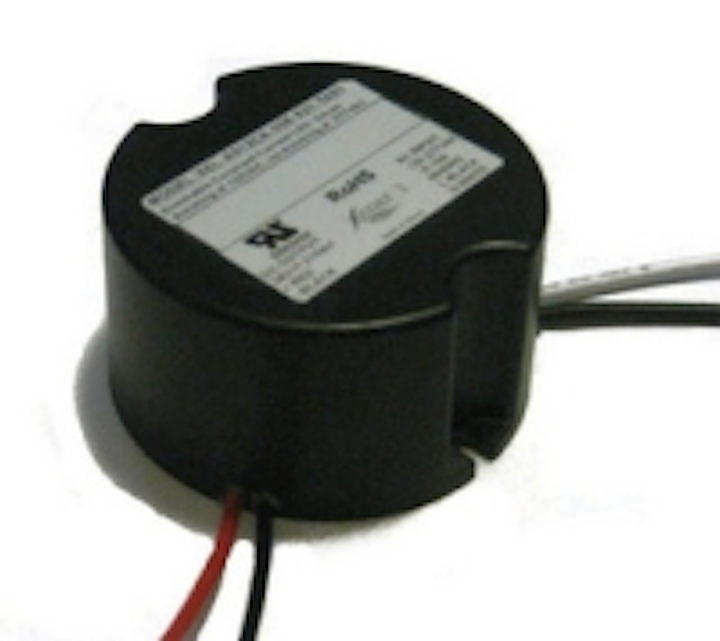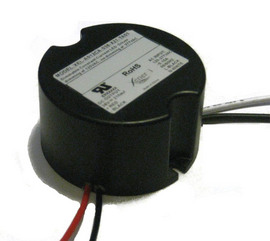 Date Announced: 09 Apr 2013
Hong Kong – April 9, 2013 – Xenerqi Limited releases its newest Puck, the 120V Only version of the XEL-A012CA Series. This next generation of Xenerqi's revolutionary down light driver, provides the same unsurpassed dimming, thermal and drive consistency available in the universal input variants, but with the cost benefits of a region specific platform.
The XEL-A012CA (120V) Puck comes in the same 5VA rated circular case that has made this family the industry's de-facto driver for down and recessed lighting applications. This new region specific driver deliver's the industry's best TRIAC dimming compatibility, along with the robustness to meet the environmental stresses that exist in its target applications.
This driver series comes with Xenerqi's standard 5 year Warranty and is an ideal candidate for applications requiring Energy Star certifications. The XEL-A012CA (120V) is a constant current driver with outputs currents in in the 200mA ~ 700mA range. This driver family is also part of Xenerqi's "Custom Made Simple" program and customized variants with specific output currents or voltages can be created within a week.
This Xenerqi 12W driver series has undergone extensive compliance and certification testing. The products in this family are cUL 8750, FCC Part15/18 Class B compliant, meet Class A noise rating, comply to IP66 water and dust particle immunity, meet Energy Star guidelines, abide by ROHS, and have a standard 5 year warranty.
Xenerqi, enabling solutions that help simplify and accelerate the adoption of LED lighting worldwide.
About Xenerqi Ltd
From our beginnings in 2003, our founders in Asia and North America have marketed, designed, developed and manufactured power solutions for the world's leading electronics companies. Today, Xenerqi represents a brand of power solutions committed to reducing our consumed energy and improving the energy efficiency of products we use in our everyday lives. A Hong Kong company, Xenerqi Ltd is focused on the design, manufacturing, sales and service of high quality, high efficiency and long life power solutions for Home Appliance, Communications, Industrial and LED based Solid State Lighting applications. With regional offices throughout Asia, EU and NA, whether custom design or standard solution, Xenerqi is… brilliantly conserving power around the globe.
For more information, visit www.xenerqi.com
Contact
Media Department Xenerqi Ltd media@xenerqi.com Hong Kong: +(852) 3050-9292 Singapore: +(65) 6494-8832 US: +1 (704) 746-9246 UK: +(44) 207-855-4003
E-mail:media@xenerqi.com
Web Site:www.xenerqi.com