SFT International introduces iPanel series of LED panel lights
Apr 29th, 2013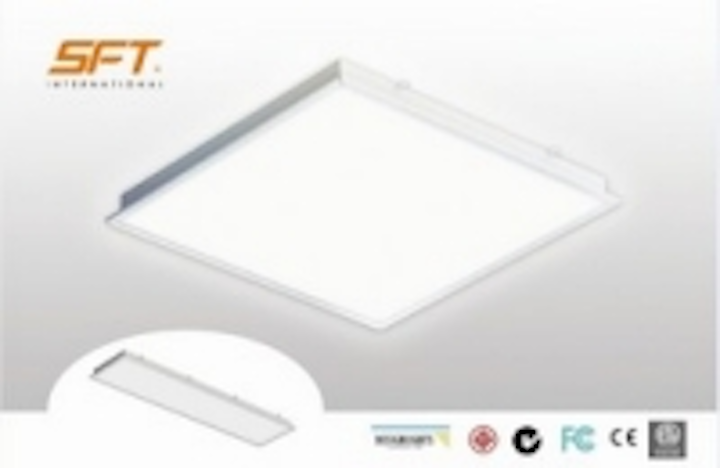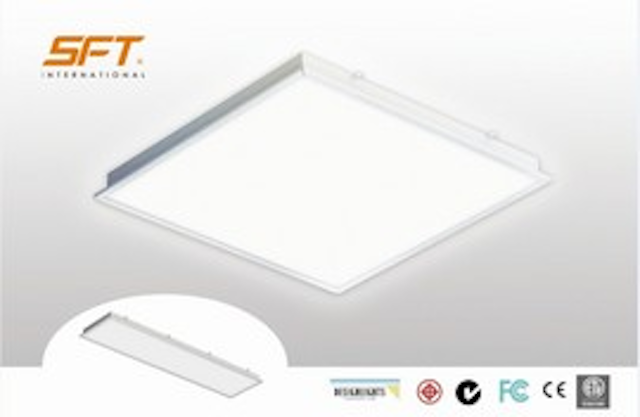 Date Announced: 29 Apr 2013
Designed as energy efficient lighting solution for remodeling or new construction projects, SFT introduces the dimmable iPanel series of LED-based panel lights. The iPanel series are LED retrofit replacement alternatives for fluorescent panels. SFT International is a leading, global manufacturer and marketer of energy efficient LED lamps and fixtures. The panels are suitable for offices, schools, libraries, hospitals, medical facilities and other commercial and institutional applications.
"In order to provide the best product for our clients, we have made a series of innovation on iPanel." said SFT international marketing manager Hanson, "All the innovations are based on the requirements of customers. "For instance we offer four different installation methods to apply in a variety of applications."
We have improved the luminous efficacy to a minimum of 85 lm/W, while offering best price. Its luminous efficacy is far greater than common LED panels on the market, which are generally rated at 50 lm/W.
By mounting LED chip arrays at the back side of the panel, rather than sideways, as is usually done in other panels on the market, iPanel LED Panels achieve maximum heat dissipation and thermal control capabilities.
Features & Benefits:
• Energy saved up to 50%.
• Instant start, no flickering, no humming
• Special circuit design, each LED can work separately thus it can avoid the influence that a broken
LED causes.
•Healthy lighting, no such hazard that mercury or lead enters the environment
•Professional lighting design, integrated pressure border technology
•Super protecting—IP54 Protection, anti-dusty & watermark
•Long life span: 50,000 hours, reducing maintenance cost
•5 year quality warranty, reducing energy cost
About SFT International—Sense Future Technology
- SFT lighting has 18 years professional lighting experience, being the first mover into LED lighting industry in China, operating one of biggest LED light factory in China.
- SFT's ambition is to be Top One manufacture of LED indoor luminaries in China.
- SFT is OEM supplier of the well-known largest lighting companies
- SFT has wide range of LED lighting product lines.
- SFT had UL and Energy star for LED candle light
- SFT was ranking first of China brands for LED street light in 2011
- SFT awarded all LED lighting products tender from China government financial subsidies project in 2012. SFT is one of the top two enterprises amongst 39 contestants whose submitted product lists are all selected.
For additional information, pls contact:
SFT Optoelectronic Co., Ltd.
Tel: +86 25 8319 4011
Contact
SFT Optoelectronic Co., Ltd. Tel: +86 25 8319 4011
E-mail:enquiry@sftinternational.com
Web Site:www.sftled.com