ENTTEC's Datagate Mk2s control LEDs for $200 million nightclub in Las Vegas
Jul 31st, 2013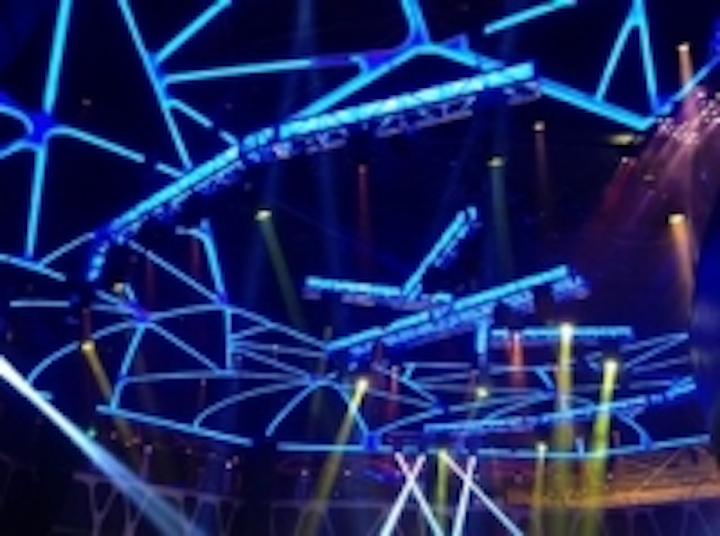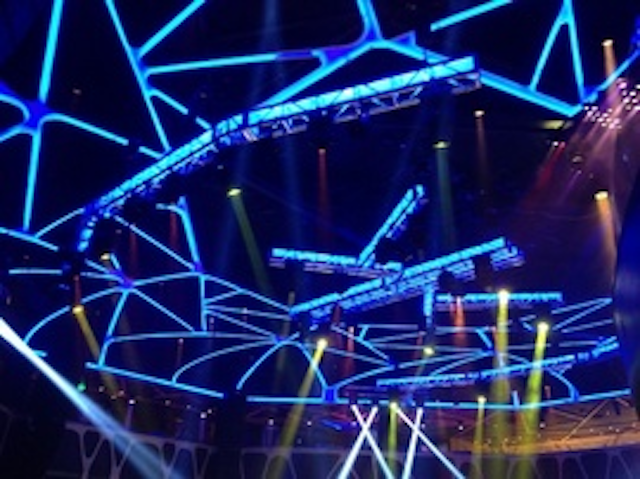 Date Announced: 31 Jul 2013
Las Vegas — ENTTEC's Datagate Mk2s are playing a leading role in controlling the 25,200 LEDs in the webbed ceiling of the new $200 million dollar Hakkasan Las Vegas Nightclub at the MGM Grand Hotel & Casino.
James Reed, president of Audio Video Lighting Innovations Inc. (AVLI) in Miami, and Michael Callahan, AVLI's vice president and technical director, spent three months wiring, testing, and making sure all of the lights functioned correctly for the nightclub's grand opening April 18 featuring deadmau5 Unhooked.
James said this is the tenth project where AVLI has used ENTTEC's Datagate to control the lights for a venue. "It gets the job done and it's reliable," he said. "When we find products that work, we stick with them." Stage Equipment and Lighting in Miami provided the Datagates to AVLI.
The massive 80,000-square-foot main room has a webbed ceiling that James and Michael lined with 3,600 square feet of Elation Flex LED Pixel Tape. The 20 Datagates running Art-Net allowed them the ability to control every node individually, making the lighting experience even more spectacular.
James explained that AVLI used a video server running the MADRIX software, which was then connected to the Datagates that were distributing different universes of information to the pixel tape like one big chain. James said it took a whopping 144 DMX universes to run the incredible LED light setup.
By using MADRIX and the Datagates, James described how they could create complex color fades and abstract video color patterns. The combination of the Datagates and MADRIX enabled the color patterns and rhythms of the lights to coincide with the beats of the music.
A large selection of Robe LED fixtures with moving heads are used to light the dance floor at Hakkasan. These are normally controlled by a ChamSys console in the booth. However, a twentieth Datagate Mk2 was installed at the club, this time by lighting system integrator 4Wall, which allows them to turn those fixtures all white and aim them straight down toward the floor, should the fire marshall require this of them. As of now, that feature hasn't been requested yet, but it's standing by for future use thanks to the flexibility of signal routing inherent in the Datagate's design.
About ENTTEC Pty Ltd and ENTTEC Americas, LLC
ENTTEC Pty Ltd of Melbourne, Australia designs and manufactures innovative lighting control systems for entertainment and other specialty applications. While budget friendly, ENTTEC is committed to delivering quality lighting products and a high level of support and service to loyal customers all over the world. Their range of nearly 100 products includes the popular DMX USB PRO, groundbreaking RDM tools, DMXIS (a 2009 Rock Our World Award winner), and professional lighting control software, D-PRO 1.3. At LDI 2012 the DMX USB Pro Mk2 won Best Debuting Product in the Widget Category. In 2009 ENTTEC introduced Aleph Lighting (www.alephlighting.com), a creative line of LED lighting solutions. ENTTEC Americas, LLC, based in Hillsborough, N.C., imports and distributes all ENTTEC products to the North American market.
Contact
Jeremy Kumin, general manager of ENTTEC Americas, LLC 888-454-5922
E-mail:jkumin@enttec.com
Web Site:www.ENTTEC.com