ETC releases Source Four LED CYC adapter for luminaires to illuminate cycloramas
Jul 16th, 2013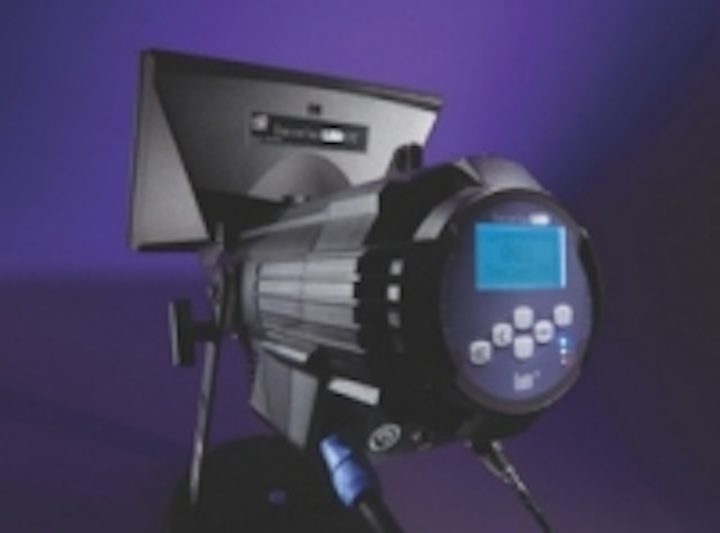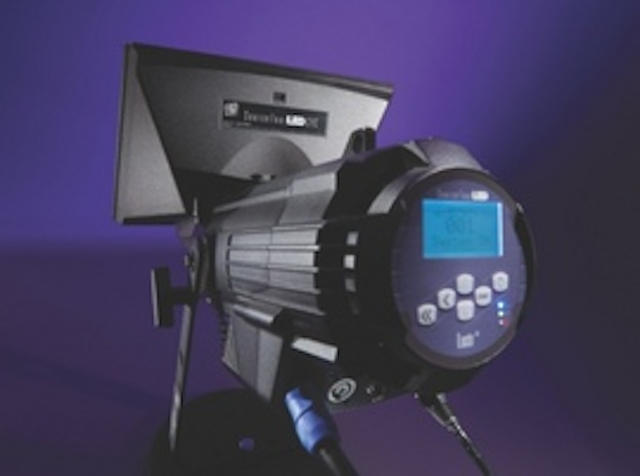 Date Announced: 16 Jul 2013
Source Four LEDs get cyc-ed up
ETC introduces Source Four LED CYC
When ETC began developing a lighting product for cycloramas, they didn't want to introduce just another cyc light on the market. It had to meet several requirements to be deserving of the ETC brand: the light would be bright, easy to use, provide seamless coverage, and comply with the high standards ETC sets for its products. The result is the Source Four LED CYC, an adapter that affixes to any Source Four LED luminaire, transforming it into a powerful tool to illuminate cycloramas.
Using the x7 Color System, which combines up to seven LED colours in one unit, Source Four LED luminaires can provide a nearly limitless range of colours, from pure whites to refined pastels and vibrant, saturated hues.
With the introduction of the Source Four LED CYC accessory, that colour flexibility can now be applied to cycloramas. "The Source Four LED CYC can really jazz up monochromatic cloths, and designers can experiment with bold as well as the most subtle and energy efficient colours," says ETC entertainment marketing manager Matt Armendariz-Kerr. "Painted cloths get the biggest benefits. Designers can tweak the Source Four LED CYC's colour to bring out or tone down certain hues, completely changing the mood of a scene."
With the strong beam that the Source Four family is known for, the Source Four LED CYC can evenly distribute light across the cyclorama, so no gaps or seams are visible between the luminaires.
"It's great to see how really smooth the coverage is," says ETC fixtures product manager Jim Uphoff. "It's hard to believe that the light comes from an LED."
The Source Four LED CYC is a convenient and budget-friendly addition to stocks of luminaires, because of the Source Four LED's multipurpose functionality. "Most venues keep a stock of lights that can only be used to light cycloramas," explains Uphoff. "If a show doesn't have a backdrop, those expensive fixtures are put back in storage.
The Source Four LED is much more versatile, because the CYC adapter can be removed when a backdrop is not needed, and the luminaire can be used with traditional lens barrels to light another part of the stage."
Setup time is also greatly reduced with the Source Four LED CYC. Says Armendariz-Kerr: "You don't need a PhD in lensing to use the Source Four LED CYC. Designers can just apply the cyc-lighting knowledge they already have. As soon as the CYC adapter is added to a Source Four LED, it's ready to use."
More information about the Source Four LED CYC is available from ETC's website at www.etcconnect.com.
Contact
Elliot Herman, Digital Deluxe +44-(0)20-3371-9226
E-mail:elliot.herman@digitaldeluxe.co.uk
Web Site:www.etcconnect.com