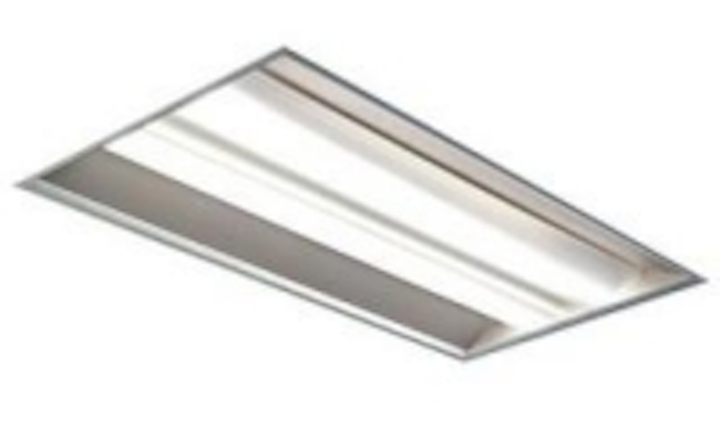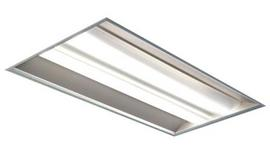 Date Announced: 23 Jul 2013
LumenOptix introduces unique and simple-to-install new "LER" specification-grade LED retrofit
Installs into any existing troffer or parabolic application within a matter of minutes
(Montgomeryville, PA) LumenOptix™, a leading designer and manufacturer of specification-grade lighting solutions for retrofit applications, proudly announces the introduction of its unique new "LER" luminaire, a high-performing and easy-to-install LED fixture for the built environment that combines the outstanding efficiency and long life benefits of LED technology with the architectural flare demanded by today's most discerning commercial spaces.
An ideal upgrade for any type of troffer or parabolic fixture in the commercial setting, the fully customizable LER fixture is available in 2' X 2' or 2' X 4' formats, 2700-4000 color temperatures, 25-106 watt configurations, and 2500-9500 lumen packages. Installing without tools from below the ceiling utilizing LumenOptix's unique 'lift and shift' system, the LER's sleek design delivers a pleasant and even light distribution, features full dimmability down to 10% for maximum comfort and design flexibility, and sports a long, 50,000-hour rated life to ensure years of continuous operation. Its availability in silver, black, white, or custom finishes allows the LER to blend into any existing color scheme or provide desired contrast, while its mercury and lead-free componentry ensures hazard-free operation and disposal. In addition, the LER's ability to upgrade standard fluorescent lamp technology delivers commercial users attractive energy and cost savings of up to 75%. Proudly made in the USA, the LER is fully compliant with ARRA and the Buy American Act.
"Today's workplaces are increasingly energy-conscious, dynamic, and high-functioning, and they demand a wide range of visual tasks, which makes lighting a more critical component than ever before," confirmed LumenOptix president & CEO Larry Schmidt. "With our simple-to-install and innovative new LER luminaire, we're thrilled to deliver an elite new industry solution that will enable the nation's millions of commercial facilities to upgrade to the highly-efficient, long-lasting, and low-maintenance benefits of LED technology," he said. "The LER stands as a proud reflection of our company's commitment to introducing exciting new LED products that are designed to make sophisticated solutions simple for the marketplace and to supporting the nation's conversion to more energy-efficient and sustainable lighting technology overall."
About LumenOptix, LLC
Based in Montgomeryville, PA, LumenOptix leverages precise optical and luminaire design to create lighting solutions that provide optimal light levels and maximize energy savings. Driven by a dedication to outstanding quality, performance, and customer service, the company's products are proudly manufactured in the United States and deliver the utmost in true specification-grade energy saving solutions for the retrofit needs of the lighting market. For more information, contact LumenOptix at (800) 671-6799.
Contact
Debra Alvaro Early, marketing manager 267-613-6110
E-mail:dearly@lumenoptix.com
Web Site:www.lumenoptix.com