E Craftsmen supplies compact LED power transformers with high ambient temperature tolerance
Jul 18th, 2013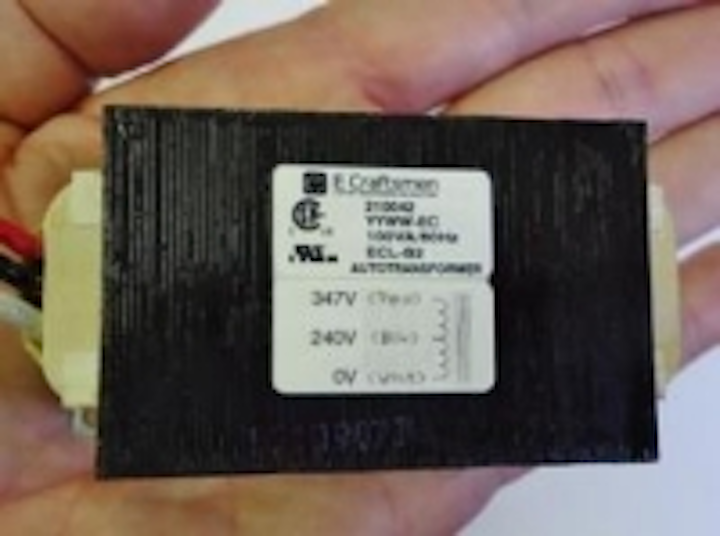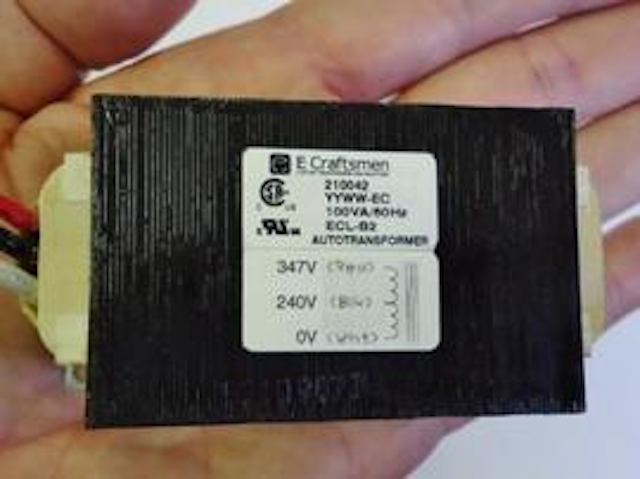 Date Announced: 18 Jul 2013
Waterloo, Ontario, Canada - E Craftsmen is proud to announce earning the distinguished UL approval on their new "Slim-Line" brand of 480V and 347V input step-down transformers for LED power applications. As leaders in transformer technology with over 50 years of engineering experience developing solutions, EC continues to innovate. These parts are now Recognized by UL with a Class B (130C) rated insulation system permitting use in fixtures with higher ambient temperature conditions. Their low-profile height of only 1.31 inches and narrow width of 1.63 inches suits the increasing demand for compact size LED fixture components.
The widely recognized UL approval will simplify the acceptance of these compact transformers within their end-use LED fixtures by most safety certification organizations, providing LED fixture manufacturers increased reliability and speed to market. "We predict that half the world's lighting will be solid-state (LED) within ten years," stated the Department of Energy in a 2009 report. The adoption is well underway and E Craftsmen will continue to develop creative power solutions to meet these demands.
About E Craftsmen
Since 1956, E Craftsmen Corporation has earned a reputation for innovation, superior quality and collaborative support. We design & manufacture a broad range of specialty and custom transformers, inductors, chokes and reactors for use in electrical power supply and power conversion applications. What sets us apart is our ability to leverage our database of over 10,000 designs that we have developed over 50 years. Experts in design of switching power convertor magnetics, we have a unique perspective on a multitude of materials and practices that yield robust, high-reliability products with improved efficiencies, cooler operation and reduced weight. We are fully ISO 9001, AS9100 and CGP Registered. E Craftsmen has a 23,000 ft. manufacturing facility in Waterloo, Ontario Canada.
Contact
E Craftsmen Corporation 519-884-2210
E-mail:nprejban@ecraftsmen.com
Web Site:www.ecraftsmen.com