Ambergreat launches Libra Series LED canopy light to replace 1,000W MH lamps
Jul 1st, 2013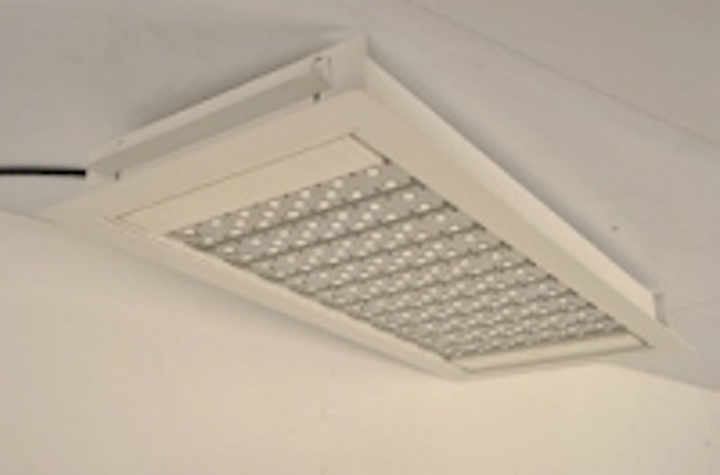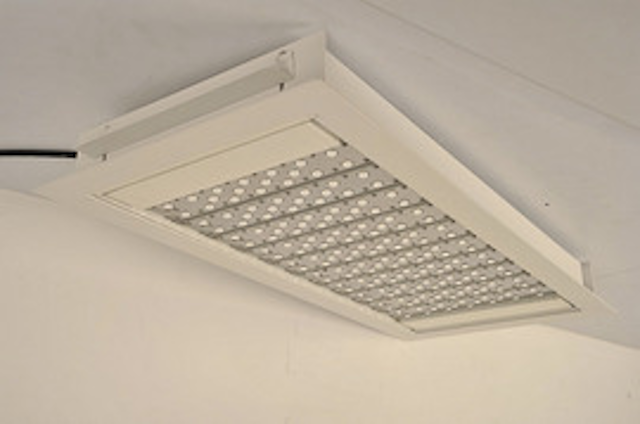 Date Announced: 01 Jul 2013
Product Features – Ambergreat Libra Series 300W, 31393-lm LED canopy light
We light up the bright future of the NBA. Our canopy light AG-C180 have passed the strict testing of the NBA arena of Houston.
"Very impressive photographs and it was the best one they had ever seen," said Ashley Walker, our business partners who have been serving the NBA facility of the Houston area for many years.
"They like the light, but desired a more natural color," added Ashley Walker. "Our next step will be to adjust the suitable color temperatures to make our lamps perfect and light up the bright future of the NBA and our corporation," said Mr. Tony, head of the engineering department.
Main features:
1. Applied with top grade LED from Cree-XT-E
2. Ultra high lux output: 31393 lm
3. Reliable and high efficiency driver from Philips/Advance
4. Modular design, carrying big range of power from 30W to 300W
5. Ideal replacement of 700W and 900W conventional HPS lamps/800W-
1000W MH lamps, saving more than 64% energy
6. Open air ventilation design, good heat dissipation function
7. Creates the beam pattern through non-image optics system, improving
the lumen output ratio
8. Easy installation and maintenance
9. Long operation lifetime, above 50,000 hours. Low maintenance
costs
10. Instant on/off operation, no more waiting for warmup
11. Superior color rendition compared to conventional industrial
luminaires
12. Selectable color temperature
13. Resistant to shock and vibration
Ambergreat Electronics Pte Ltd is a major LED street lamp, LED tunnel light, LED gas station light, LED parking garage light,LED garden light and LED high bay light manufacturer. We have a highly professional R&D team and professional sales and services in Singapore and our manufacturing factories in Shenzhen, Guangdong, China. During the past ten years, Ambergreat has been providing high quality and effective services for all valued customers. We keep pace with technology in the illumination industry, and in recent years, Ambergreat has been specializing in the LED project market especially with LED street lamps, LED tunnel lights, LED gas station lights, LED parking garage lights,LED garden lights and LED high bay lights.
Since the inception of Ambergreat high power LED street lights that are widely used in road lighting all over the world, Ambergreat has dedicated its full energy to the research of professional LED lighting products and the improvement of LED technology. And starting from August 2010, Ambergreat's high power Cree LED street lighting has been fully upgraded; the company will recommend its higher efficiency, higher energy-saving rate, less heat release, and less degradation high power new LED street light series.
Ambergreat offers the latest generation of LED street light: At this time, Ambergreat LED has reached a long strategic business cooperation in semiconductor lighting to guarantee our customers better quality lighting source. The latest generation of LED street lights will all use high brightness American Cree LED (LED light efficiency: 122-130 lm/W). This kind of cooperation enables us to upgrade UL LED street lights. It will be more reliable and effective to solve the heat release issue and keep the quality of Ambergreat LED street lights more stable.
Achieving high luminous efficiency, low power consumption, excellent heat dissipation, energy saving rate 70%: Based on the classic modular design first generation LED street lights, Ambergreat's latest generation improves the module design. Using the latest high brightness original American Cree LED and the latest Ambergreat lens with an excellent heat dissipation design, the light efficiency is much higher and much more effective. The new generation LED street lights have really achieved a high luminous efficiency, low power consumption and excellent heat dissipation characteristics. By scientific calculations, compared to the first generation LED street lights, lighting efficiency of the latest LED street lights is able to be increased by 42%, and the energy saving rate can be increased by 25%.
The latest generation of LED street lights have a warranty of 5 years.
Please feel free to contact us (www.ambergreat.com) now!
Contact
Bran, marketing department 86-592-5973-974 Skype: ambergreat
E-mail: bran@ambergreat.com
Web Site:www.ambergreat.com