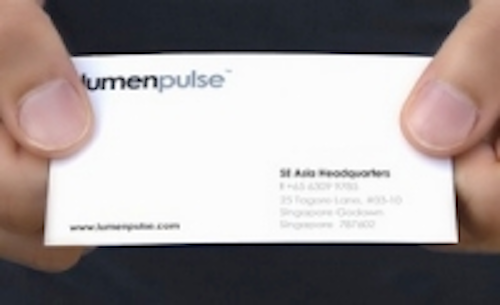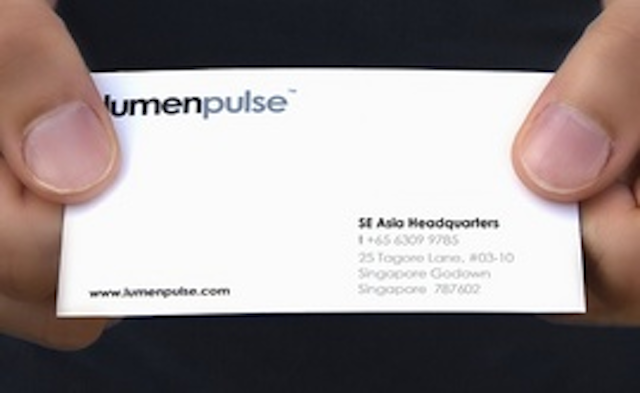 Date Announced: 10 Jul 2013
Montreal, QC and Singapore – Lumenpulse Inc. has announced that it has established a new independent commercial entity, Lumenpulse Southeast Asia (SEA), with Singapore-based Technolite. A leading innovator and manufacturer of high-performance, architectural LED-based lighting solutions for commercial, institutional, and urban environments, Lumenpulse SEA will cover the regions of Singapore, Hong Kong, Vietnam, Thailand, Indonesia, and Malaysia. Lumenpulse SEA will be helmed by Michael Chia, managing director of Singapore-based Technolite.
"This latest development confirms that both Lumenpulse and Technolite share the same vision in terms of providing high-quality LED luminaires with an unbeatable level of service," says Chia, adding, "This independent Lumenpulse entity has its own sales, marketing and technical teams. This means we can give the clients in our market direct access to dedicated Lumenpulse specialists, complete with enhanced communications, support and services."
"We have expanded into this region to give it even greater attention and focus," states Lumenpulse president and CEO François-Xavier Souvay. "Technolite brings over 20 years of experience and in-depth technical knowledge to this venture; their unmatched expertise was a key factor in creating Lumenpulse SEA."
"Lumenpulse SEA is essential to our growth strategy," says Gorm Teichert, Lumenpulse's executive vice president of International Sales. "It is the specification hub both in Hong Kong and in Singapore, serving the larger Asia-Pacific region."
In July 2012, Technolite and Lumenpulse entered into a strategic partnership. Lumenpulse luminaires have since been used in major architectural projects in Southeast Asia, including the majestic Gardens by the Bay in Singapore, the four-story Louis Vuitton First Maison at Plaza 66 in Shanghai, and Tiffany & Co in Kuala Lumpur's City Center.
Lumenpulse SEA operations, located at 25 Tagore Lane, #03-10 Singapore Godown, Singapore 787602, telephone: +65 6309 9785, are effective immediately.
Contact
Jesse Lilley, Lumenpulse, Inc. 514-937-3003
E-mail:jlilley@lumenpulse.com
Web Site:www.lumenpulse.com