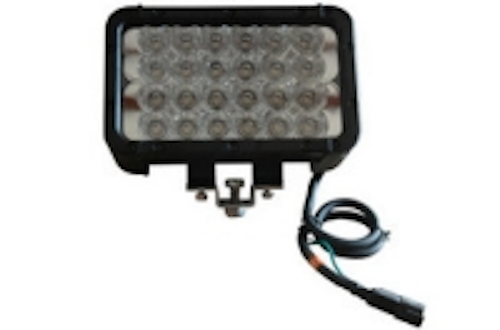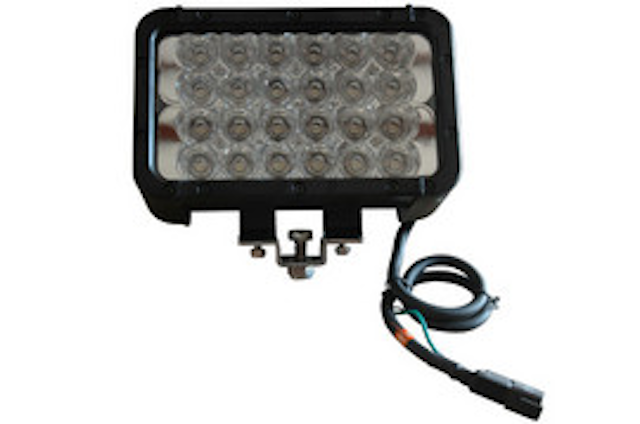 Date Announced: 11 Oct 2013
Larson Electronics Infrared LED Lights to Appear in Warner Brothers New Film "Run All Night"
Kemp, TX -- Industrial lighting equipment leader Larson Electronics has experienced significant expansion into the film entertainment industry and has again been chosen to supply its extreme duty line of LED lighting products for cinematic use in a major film production. The new Warner Brothers crime drama 'Run All Night', starring Liam Neeson and Ed Harris, will begin filming soon and production crews for the film have chosen Larson Electronics' line of extreme duty LEDLB-24E-IR-S-940 Infrared LED Lights for use in on set filming.
With numerous appearances in films such as The Green Lantern, The Dark Night Rises, I am Legend, and Pacific Rim, Larson Electronics' line of industrial grade lighting products have proven to be a popular choice among set designers and film production specialists due to their high performance and modern designs which lend themselves well to the production of today's action and sci-fi thrillers. The extreme environment LEDLB-24E-IR-S-940 Infrared LED Light Bar represents the latest in Larson Electronics' cinematic appearances and is one of their more popular models due to the compact size, extreme durability, and high performance these infrared LED lights offer.
Designed primarily for applications utilizing advanced night vision technology such as augmenting night vision goggles and cameras and covert military operations, these extreme duty LED lights provide the operator with a powerful source of invisible infrared light that can only be seen through use of night vision equipment.
Featuring extruded aluminum housings, unbreakable polycarbonate lenses, and advanced features such as Cree LED emitters, built in active heat control circuitry, and intelligent voltage monitoring, these infrared LED lights can withstand abusive handling and environmental conditions while providing reliably powerful output.
These infrared LED light bars can be run directly from any voltage ranging from 9 to 42 volts DC, making them ideal for use on vehicles, equipment, and off-road vehicles which commonly provide standard 12 or 24 volt DC current. These lights are impervious to the effects of water and humidity and can withstand submersion to three meters without problems, and rugged mounting hardware and solid state internal components provide excellent resistance to the effects of vibrations and impacts.
The compact size and clean modern appearance of these LED lights lend themselves well to applications where the operator is concerned with appearance as well as performance, and is likely a large factor in the popularity of Larson Electronics' equipment among Hollywood set designers.
Larson Electronics takes great pride in bringing to industry and the public the latest in advanced lighting technologies, and is pleased to once again find its line of high grade lighting equipment chosen for use in the demanding detail and performance oriented environment of Hollywood film making.
"We continue to develop products that catch the attention of Hollywood as well as the average consumer," said Robert Bresnahan of Larson Electronics' LarsonElectronics.com. "While most products that you see in movies and on television are too good to be true, Larson Electronics' strives to product quality products that perform just as well as the ones displayed on the big screen and on your home TV."
Larson Electronics manufactures and distributes a full line of industrial and military grade LED lights and infrared and ultraviolet LED lighting equipment. Larson Electronics has also expanded by adding film and entertainment lighting categories to better serve the entertainment industries. To learn more about Larson Electronics lighting equipment, visit their website Larsonelectronics.com or contact them at 1-800-369-6671 or 1-214-616-6180 for international inquiries.
Youtube: http://www.youtube.com/user/magnalightdotcom
Facebook: https://www.facebook.com/LarsonElectronicsMagnalight
Twitter: https://twitter.com/LEMagnalight
Pinterest: http://pinterest.com/lemagnalight/
Contact
Larson Electronics +1-800-369-6671 +1-214-616-6180
E-mail:sales@magnalight.com
Web Site:www.magnalight.com