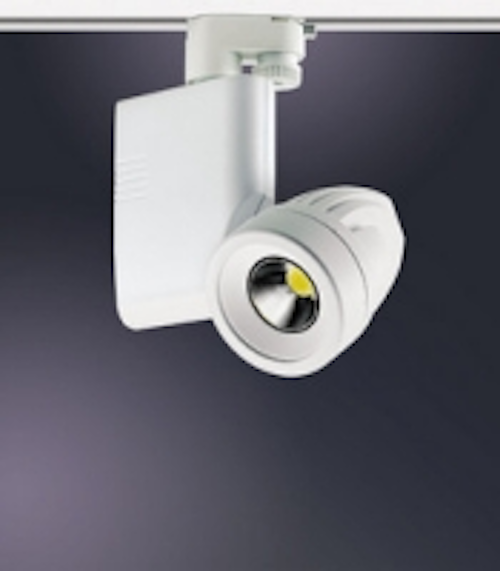 Date Announced: 03 Oct 2013
Color Vision's Perfect Track Light – High CRI, Customized CCT and long usage life-time
Product introduction
Color Vision launched today the high lumen LED TRACK LIGHTS. Our Track Lights create a perfect and safety lights with high lumen, high color rendering, long life-time and precise color temperature beaming by a wide uniform range of light for environment.
The unique design fins made of durable die-casting Aluminum (copper-free) allow it to operate in -40°C to 50°C ambient environment, and can keeps the LEDs cool. Using life-time estimated 50,000hrs.
Food lights series for Meat, Fish, vegetable/fruit and Bakery are available, high CRI makes the true / beautiful color of foods, even only 1890K color temperature still with high lumen up to 1700 lm.
We, Color Vision, have created limitless lighting possibilities in Taiwan for you.
Features
- High Color Rendering up to CRI90 or more
- Higher Lumen outputs than averagely
- Long Life – up to 50,000hrs
- Excellent heat-dissipation
- Slowly luminous decay than averagely
- Well-uniform light distribution
- No flickering, no UV, no infrared, no lead, no harmful substances
- Glare-free diffuser equipped
- Passive cooling design
We Can
- Customize color temperature for requests
- Guarantee color temperature be exactly the same each time
- Provide 3-year warranty
We have
- Finishes: Silver/ White / Black.
- Wattages : 10W/ 20W/ 30W/ 40W / 10W Davinci track light (dimmable)
- Color temperature: 6000K/5500K/4200K/3000K/2800K, also can customize for requirements
- CE/ RoHS / IP certificates
Contact
COLOR VISION INT'L CO., LTD. General Manager/Mr. Jerry Hsu +886-2-2221-3729 Ext: 881
E-mail:sales@color-vision.com.tw
Web Site:www.color-vision.com.tw