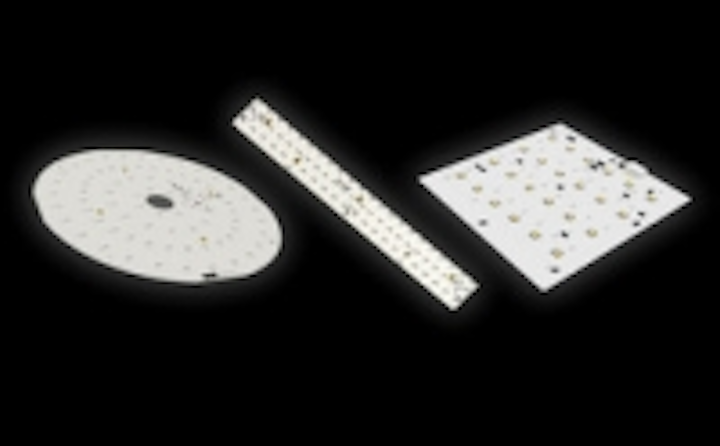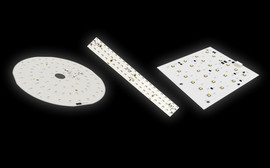 Date Announced: 21 Oct 2013
Harvard Engineering, world leader in the design, development and manufacture of LED drivers and control products for the lighting industry, has received blanket UL safety approval for any LED light engine.
As a market leader in the development of LED light engines, the approval means that Harvard (and the company's customers) will no longer have to go though the UL certification process for each new LED light engine developed, resulting in new products arriving to market much more quickly.
As a specialist in the manufacture LED drivers, Harvard can also optimise the number of drivers needed in a light engine system, cutting costs down further.
Harvard's highly regarded and efficient modular light engines are compatible with DALI and 0-10V Analog dimming, and come with simple push wire connections and multiple fixing points. The company also offers a tailored service which means a light engine can be designed to a customer's specific requirements within four weeks.
Antony Corrie, Vice President of Harvard Engineering Americas, commented, "We are delighted to have received this approval, which combined with our extensive knowledge and expertise in both lighting and engineering, will allow us deliver market leading tailored solutions to customers across the Americas. Being able to market with automatic UL approval is a significant advantage for our customers."
All of Harvard's LED light engine and driver packages also come with a 5 year warranty.
Photo Caption: A selection of Harvard's light engines
About Harvard Engineering:
Established in 1993, Harvard has grown to be a leading player in the LED lighting and wireless street lighting industries. Harvard's innovative range of products includes the CoolLED range of switchable drivers and LeafNut, the revolutionary wireless remote monitoring system for street lighting.
Awards:
2012 – Winner of the Judges' Choice Award at the Mail on Sunday's Made in Britain Awards
2012 – Winner of Lux Magazine's Manufacturer of the Year Award
2012 – Shortlisted for the 3i International Growth Awards at the National Business Awards
2012 – Selected as a UK National Finalist for the European Business Awards 12/13
2011 – Winner of the Orange Innovation Award at the National Business Awards
2011 – Winner of the Innovation award at the Wakefield Express Business Awards
2011 – Winner of a Queen's Award for Enterprise, within the Innovation category
Contact
Harvard Engineering PLC +44-(0)113-383-1000
E-mail: info@harvardeng.com
Web Site:www.HarvardEng.com